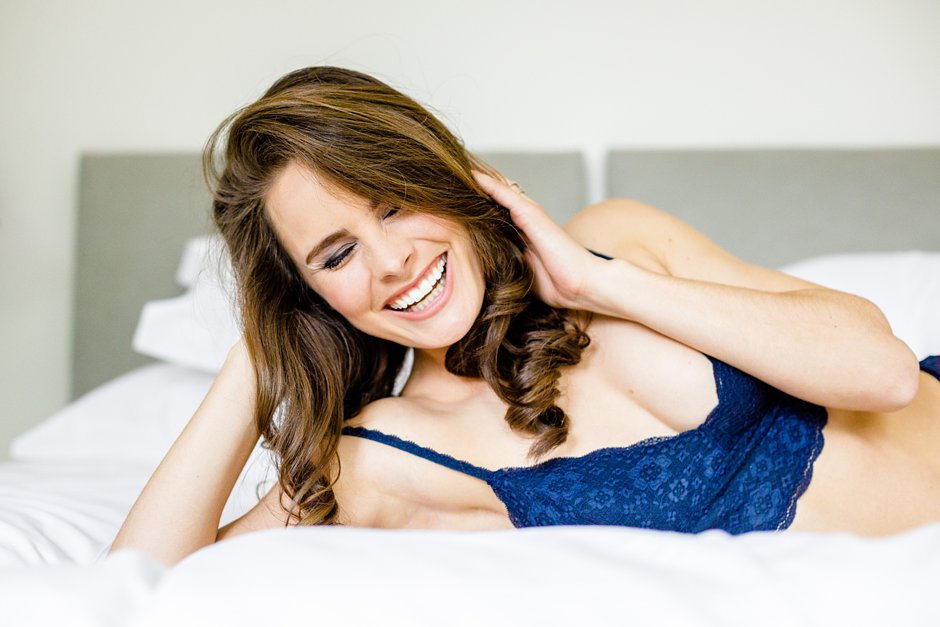 Christine contacted me a year ago about my boudoir sessions. She was interested in surprising her husband with a boudoir photo album as a gift for their 5th wedding anniversary. She loved the feel of my images and wanted to take the leap!
I realise every time I get an email like this how much courage it takes just to type it and press send! Having done a session like this myself I completely get the insecurities and butterflies that comes along with being a women! After a few email exchanges, I met Christine at her home and we talked about what she wanted, what she would be comfortable with, all whilst her husband Alex was unaware!
I then reached out to some trusted make-up and hair artist that I recommend and also started the search for a suitable boutique hotel, while Christine started building a pinterest board to give me an idea what she wanted to achieve.
The big day arrived and the glam team consisting of Melissa Abel (make-up) and Laura Howard (hair) set to work, although Christine honestly didn't need much! A month or so ago I reached out to Christine to ask permission to share some images. She informed me it was a good thing I had you take the boudoir photos last year because her body will not look the same again as they were are due their first baby in August!
I am so pleased with the end result and Christine kindly agreed for me to share a few images.
"I loved working with Tatum on my boudoir shoot. She was so helpful in booking hair and makeup for the shoot as well as a lovely boutique hotel in Norwich where I was able to spend the morning getting ready before we began shooting! She made me feel relaxed, confident and beautiful during the shoot and her guidance and direction made the photos look natural and effortless. I would highly recommend Tatum to any brides who want to give their husband-to-be a sexy little gift on their wedding day, or women who want to give their husband or partner a cheeky anniversary gift. Tatum did an amazing job editing the photos and my husband and I will cherish these photos forever. THANK YOU TATUM!"