I was thrilled when Florence and Kane booked me for their wedding at The Hoste in Burnham Market. Florence has the most impeccable taste and it made me excited to see what she had planned!
Getting ready
I started my day at Florence's family home, the most beautiful character cottage. When I arrived at the house it was a hive of activity, with everyone getting ready and champagne flowing. Every detail was taken care of, Florences' gran was even busy creating a beautiful floral dog collar for their dog Raffles, who was also part of the bridal party (insert heart eyes emoji here!).
The ceremony
The wedding took place at St Edmunds Church, a stones throw from the family home. The church was adorned by flower and beautiful olive trees framed the entrance. I particularly loved the photo I managed to capture of Florence standing between her Dad and Kane – holding both their hands.
The reception
The wedding reception took place at The Hoste in Burnham Market, a contemporary wedding location in North Norfolk, well know for it's fantastic food! It was the first time I had photographed a wedding there and from awards they have won from The Times and The Guardian my expectations were high!
While the guests enjoyed canapes and cocktails, we slipped away for some couple portraits nearby… it's some of my favourite of the whole season. The bride and groom also got one of the coolest wedding gifts from their parents…the cutest white vespa which you will spot if you look closely.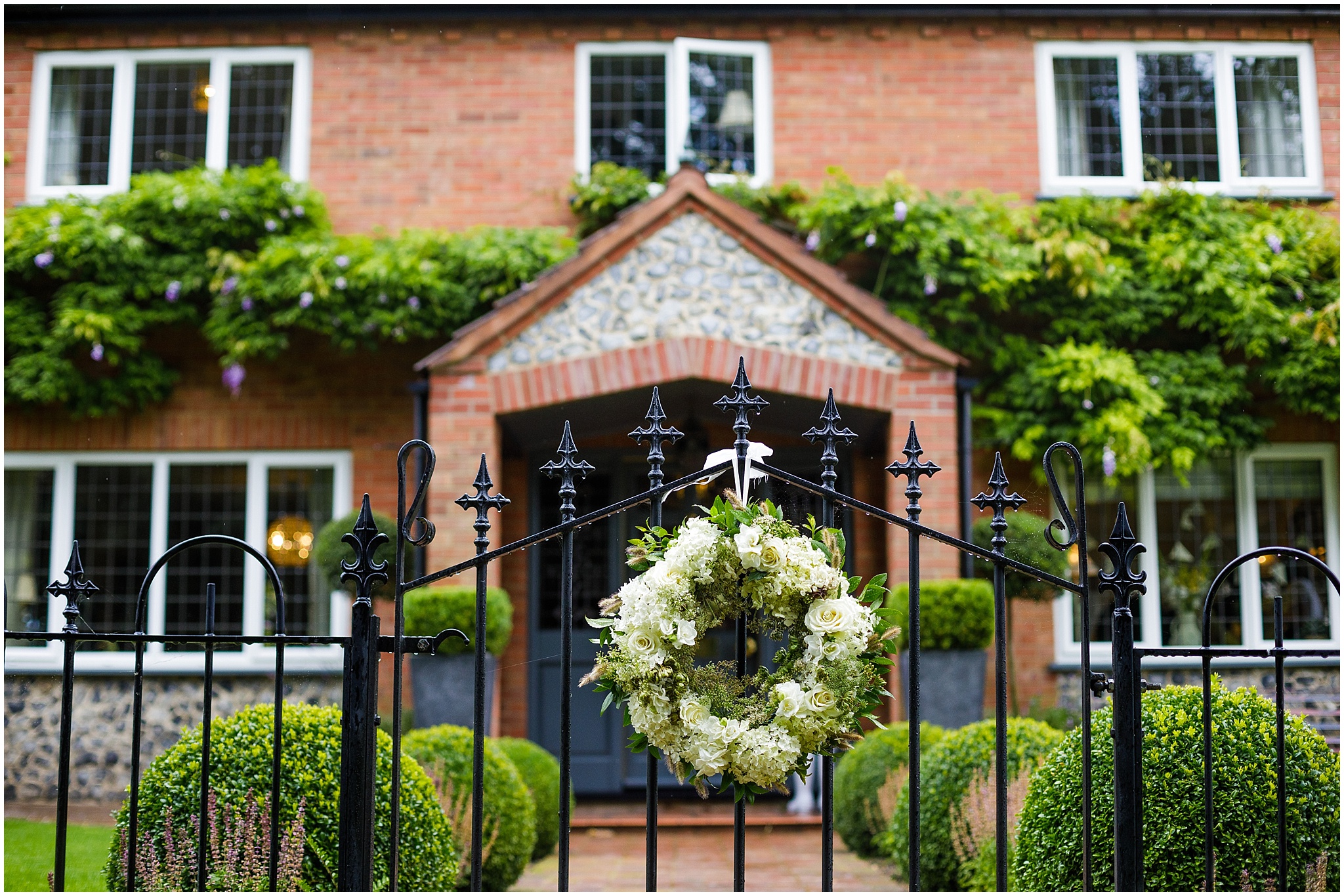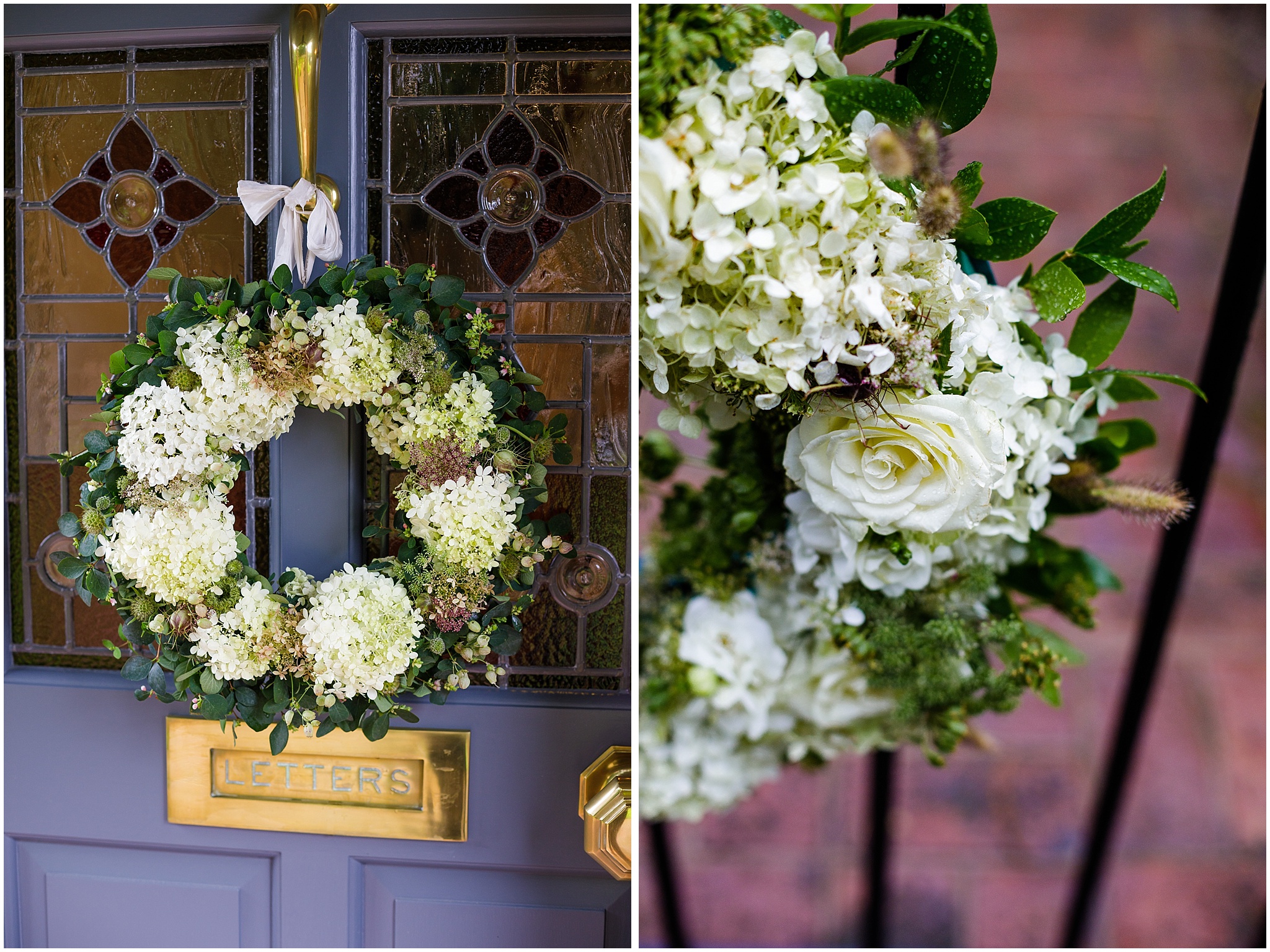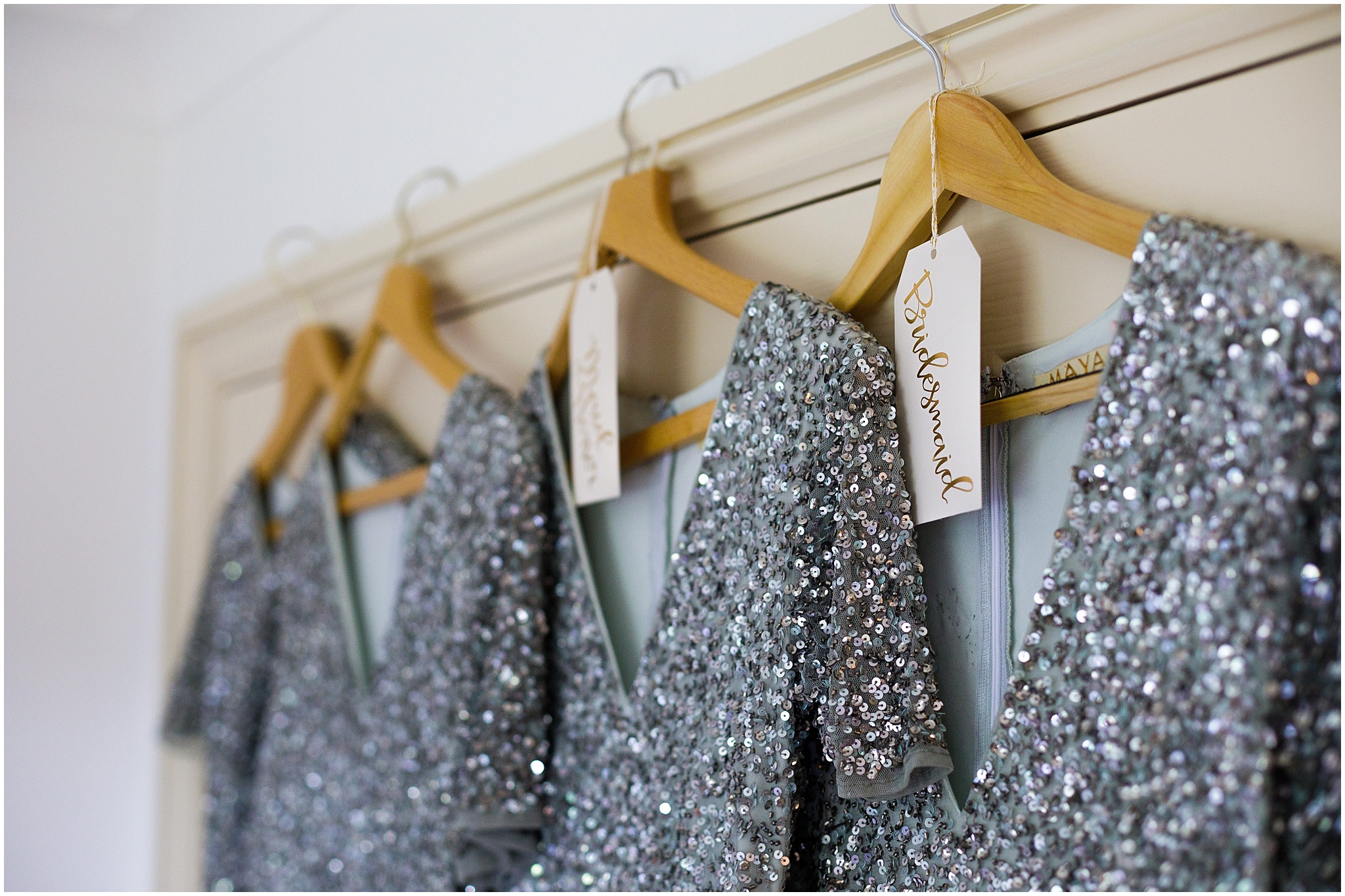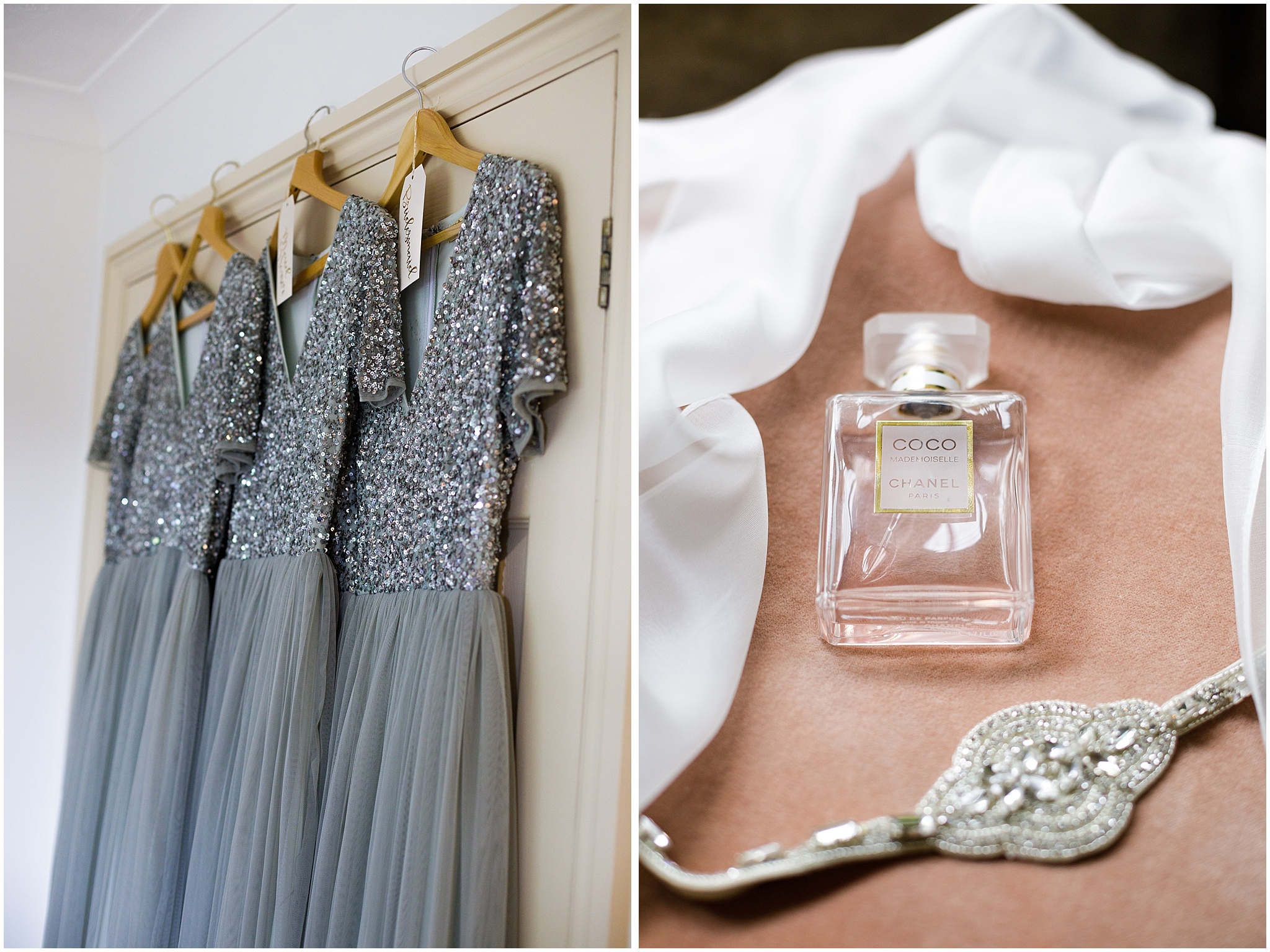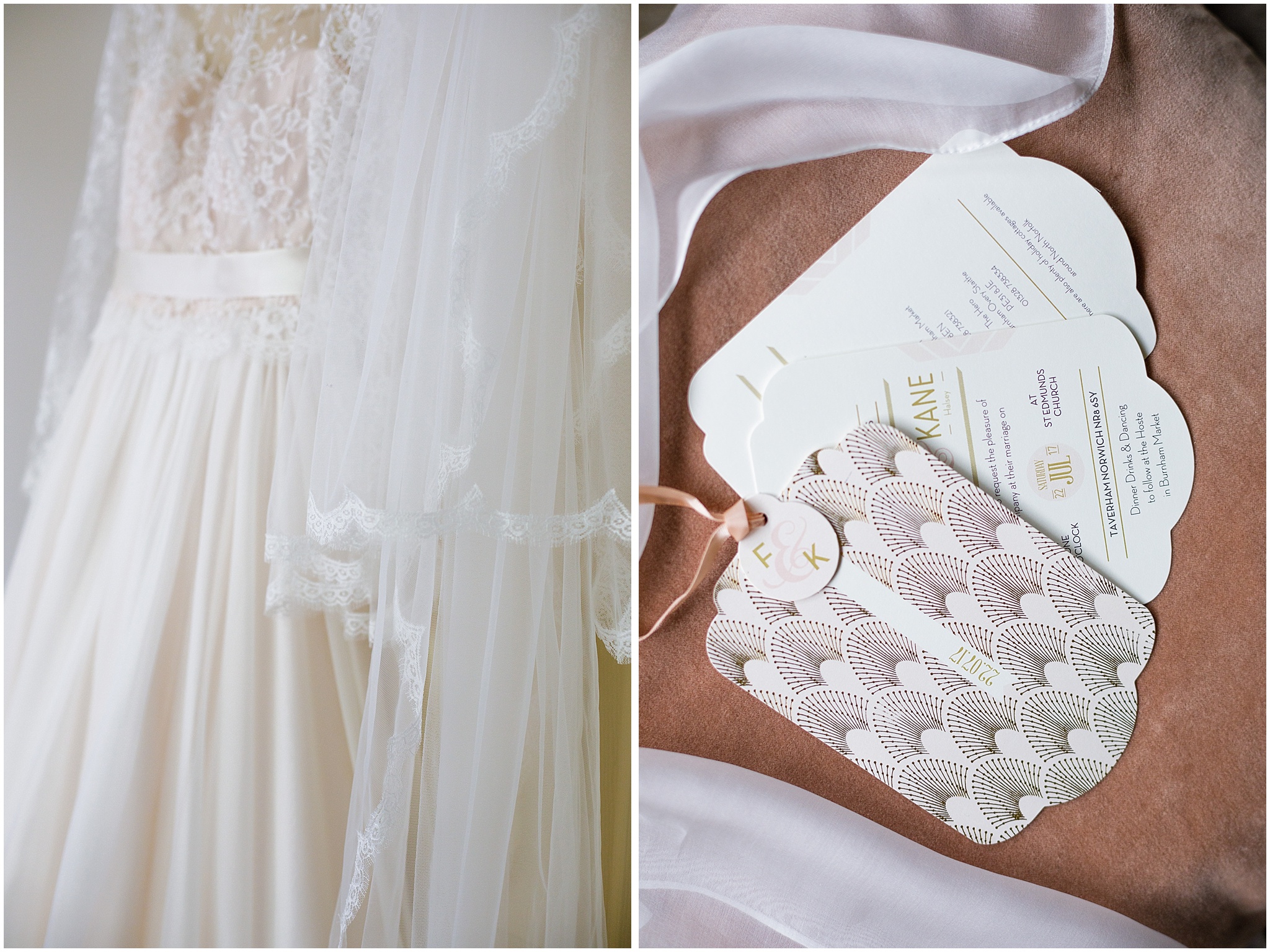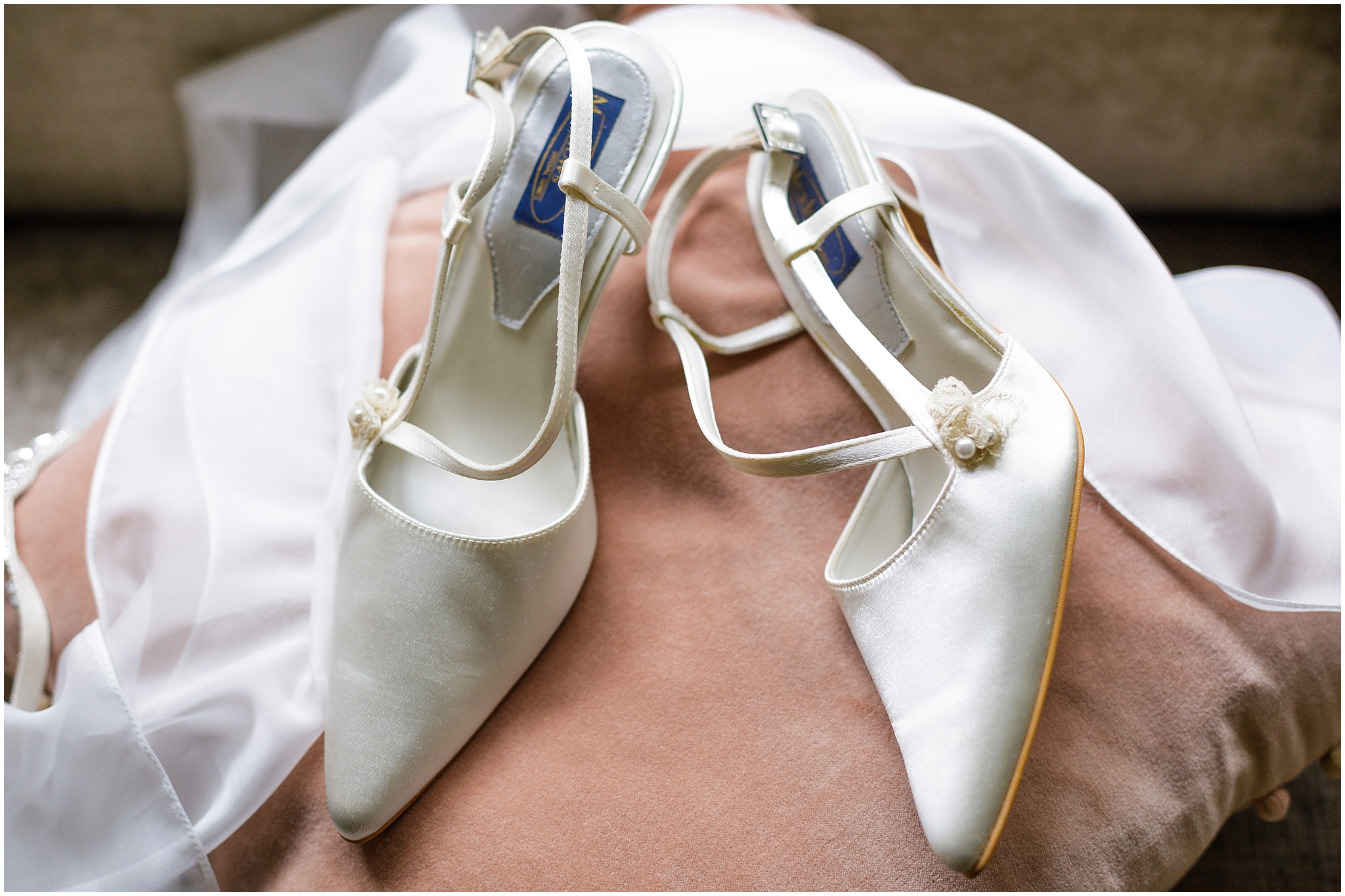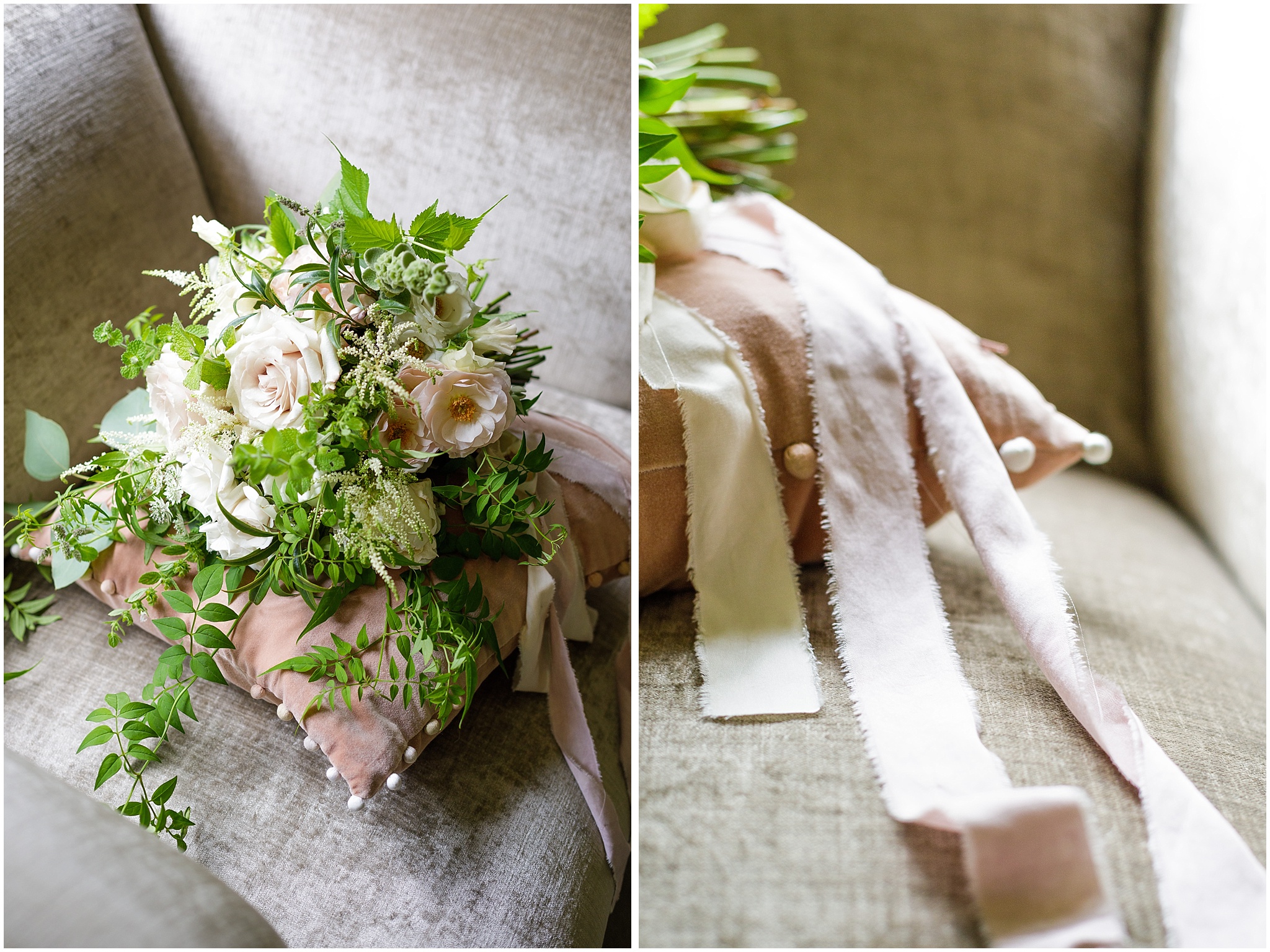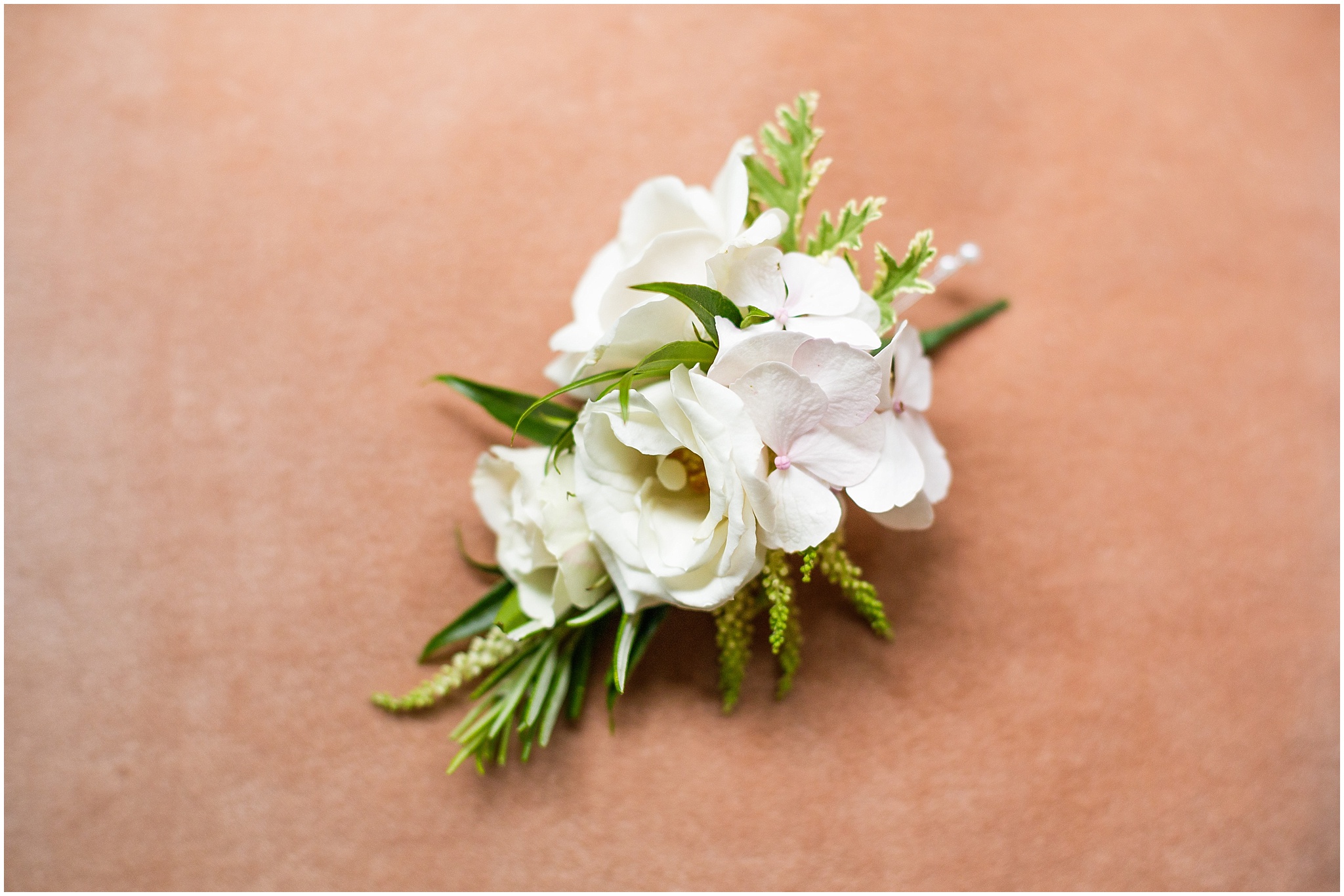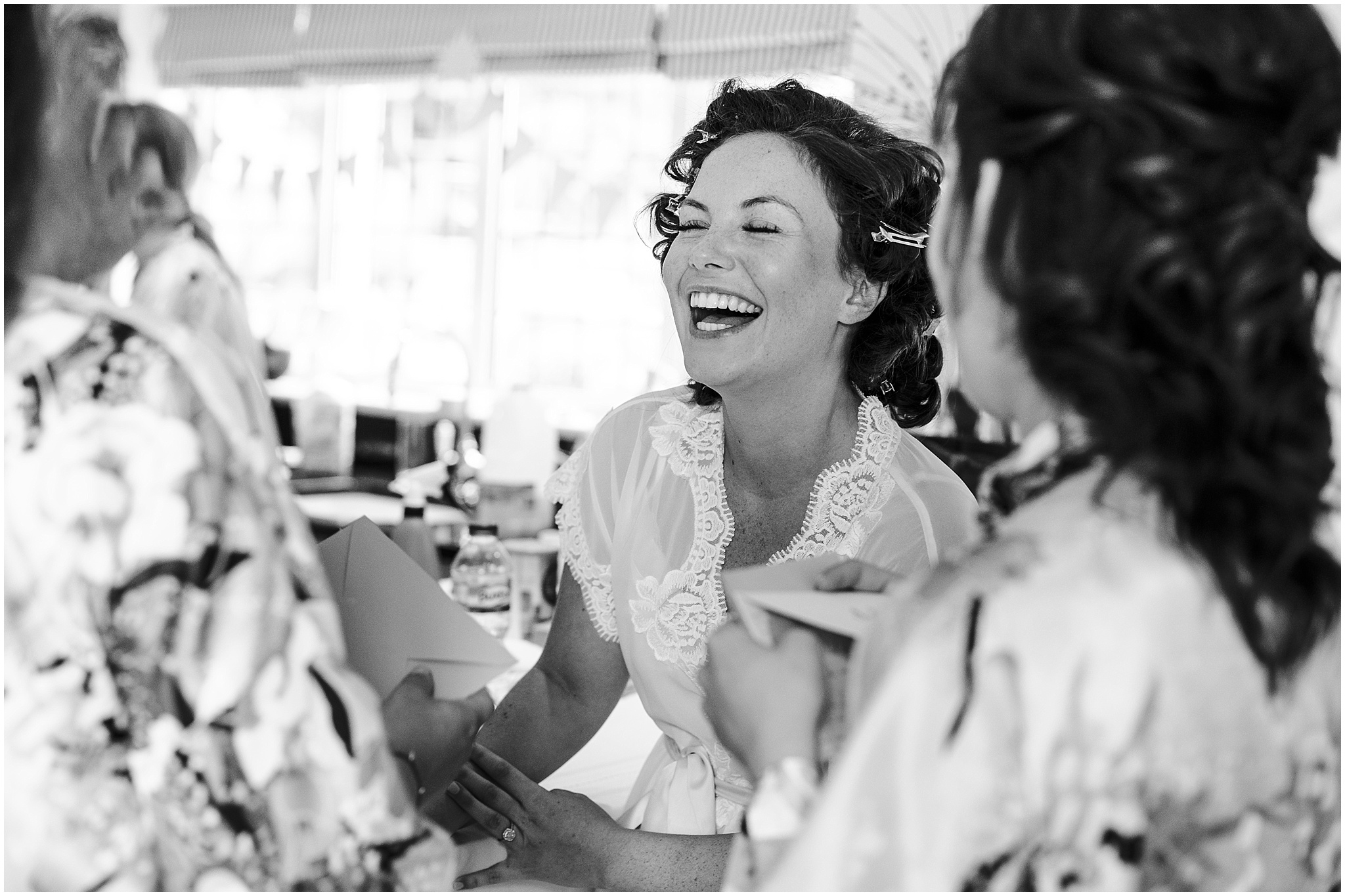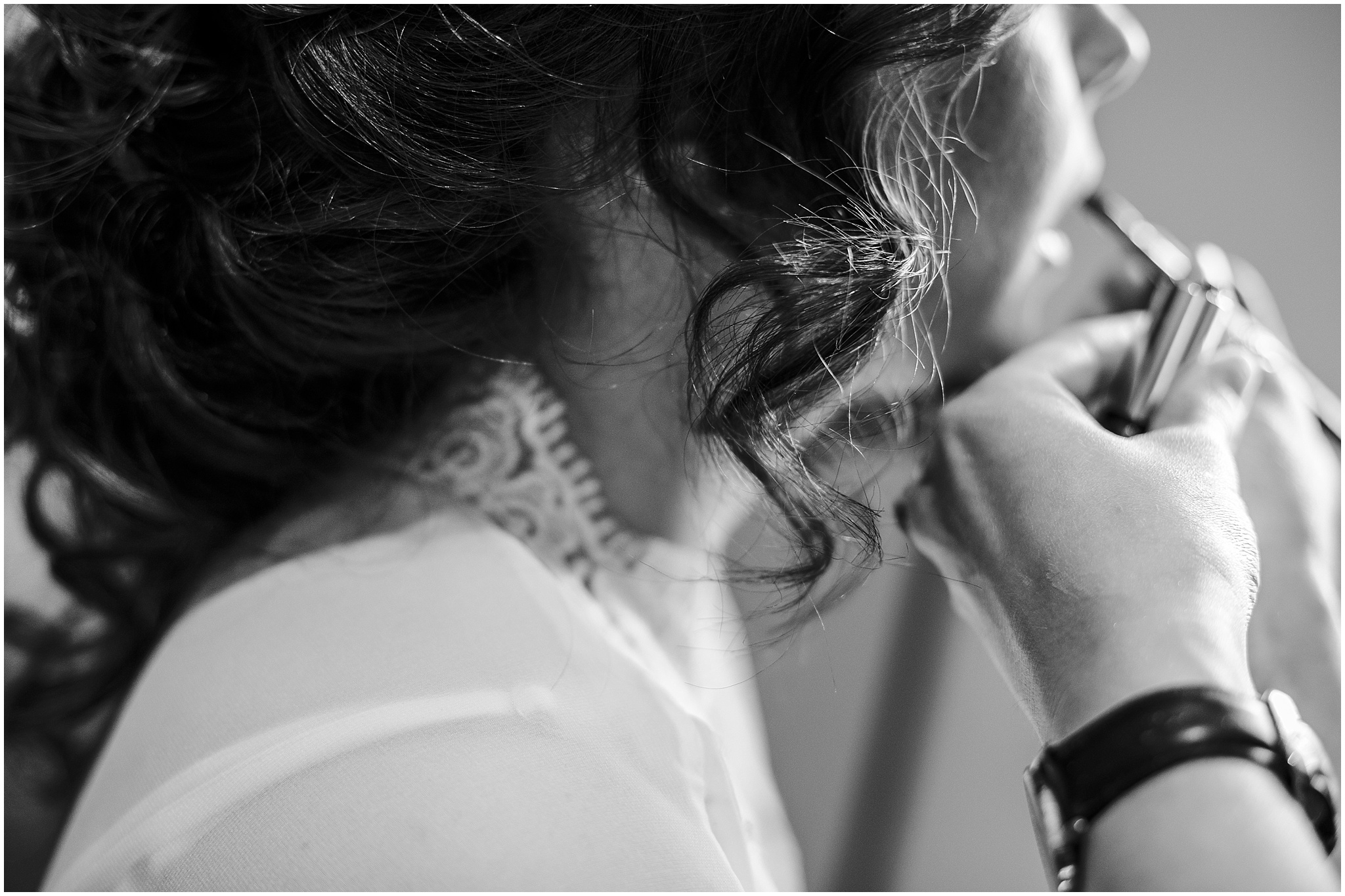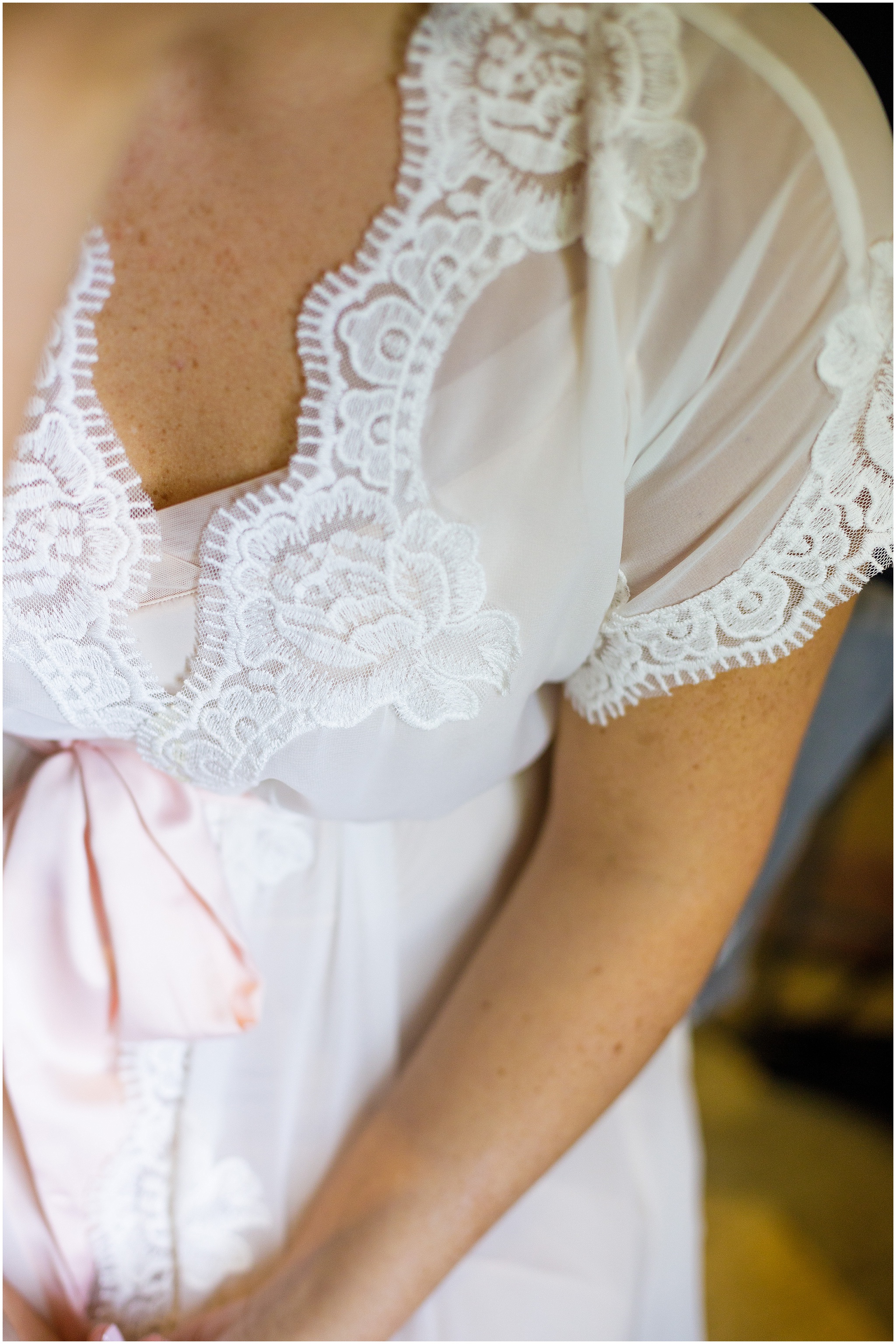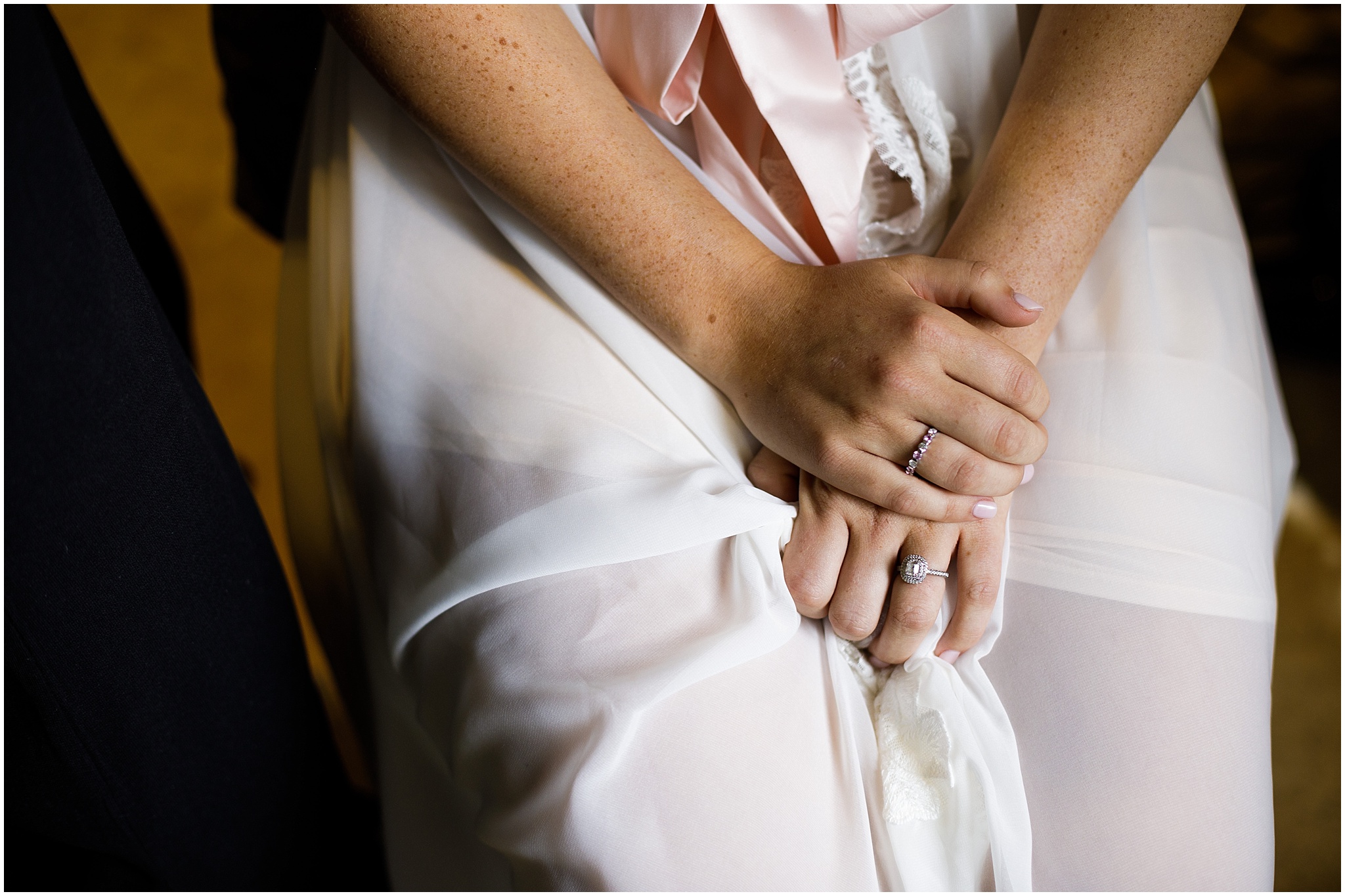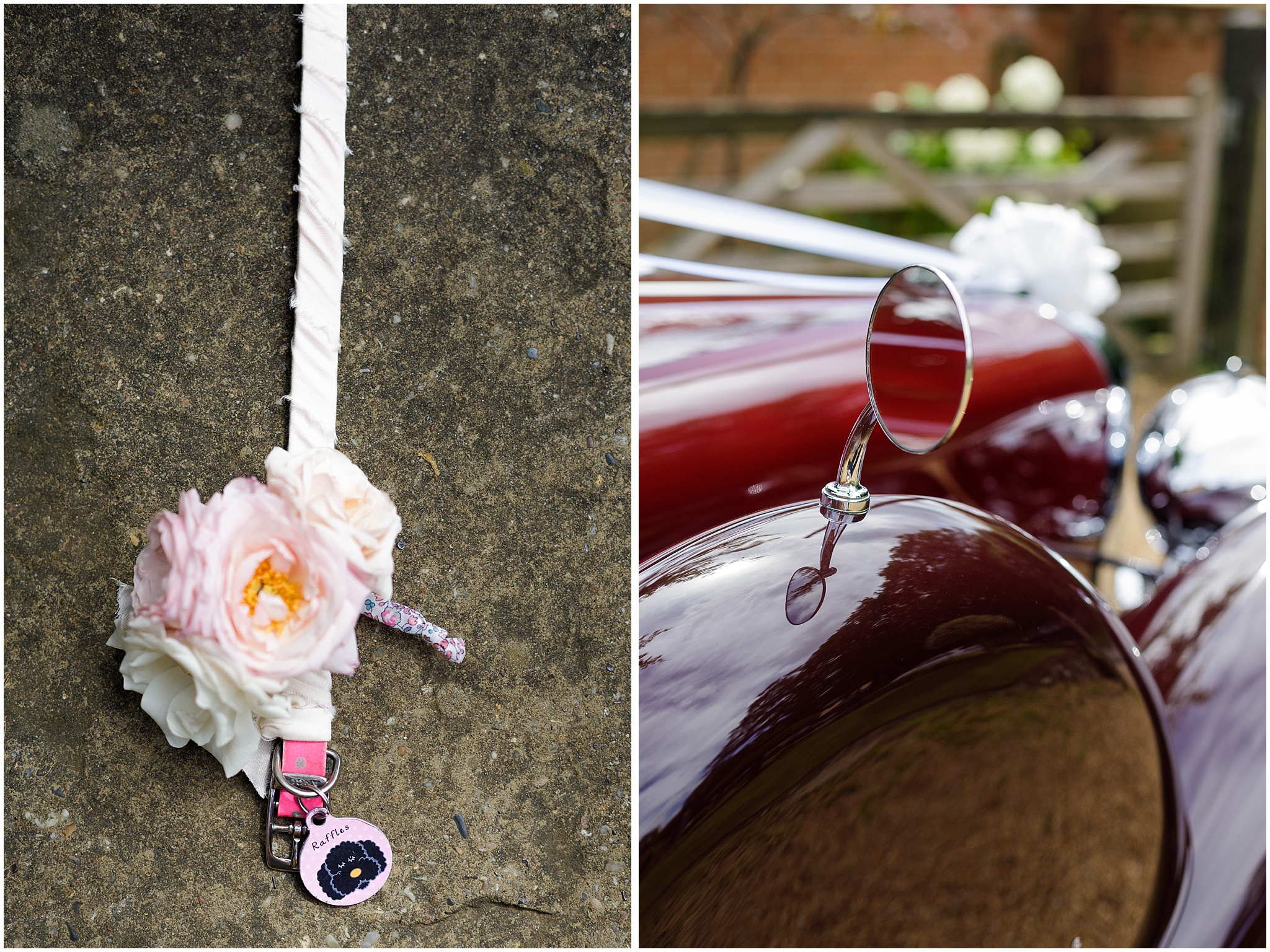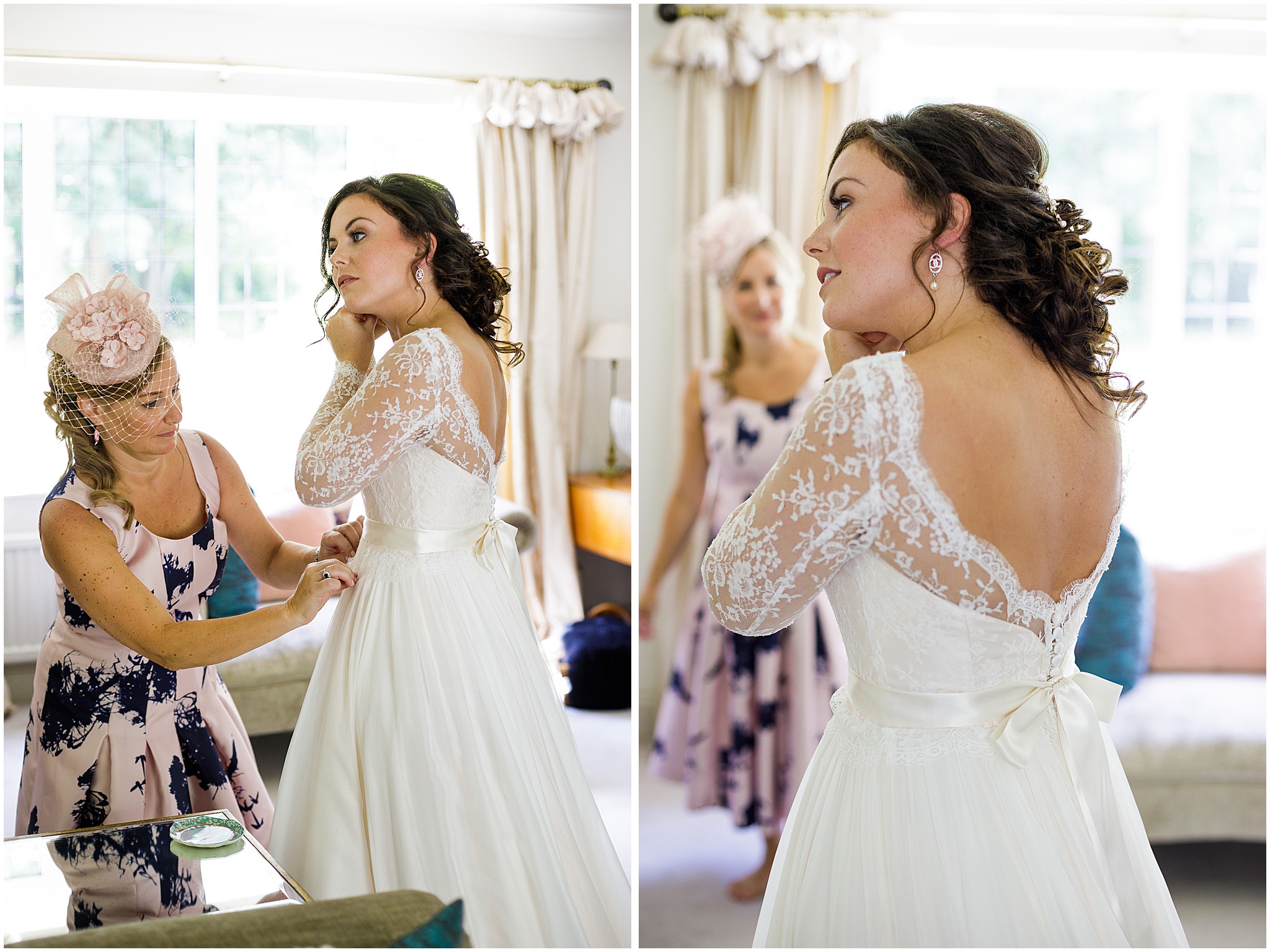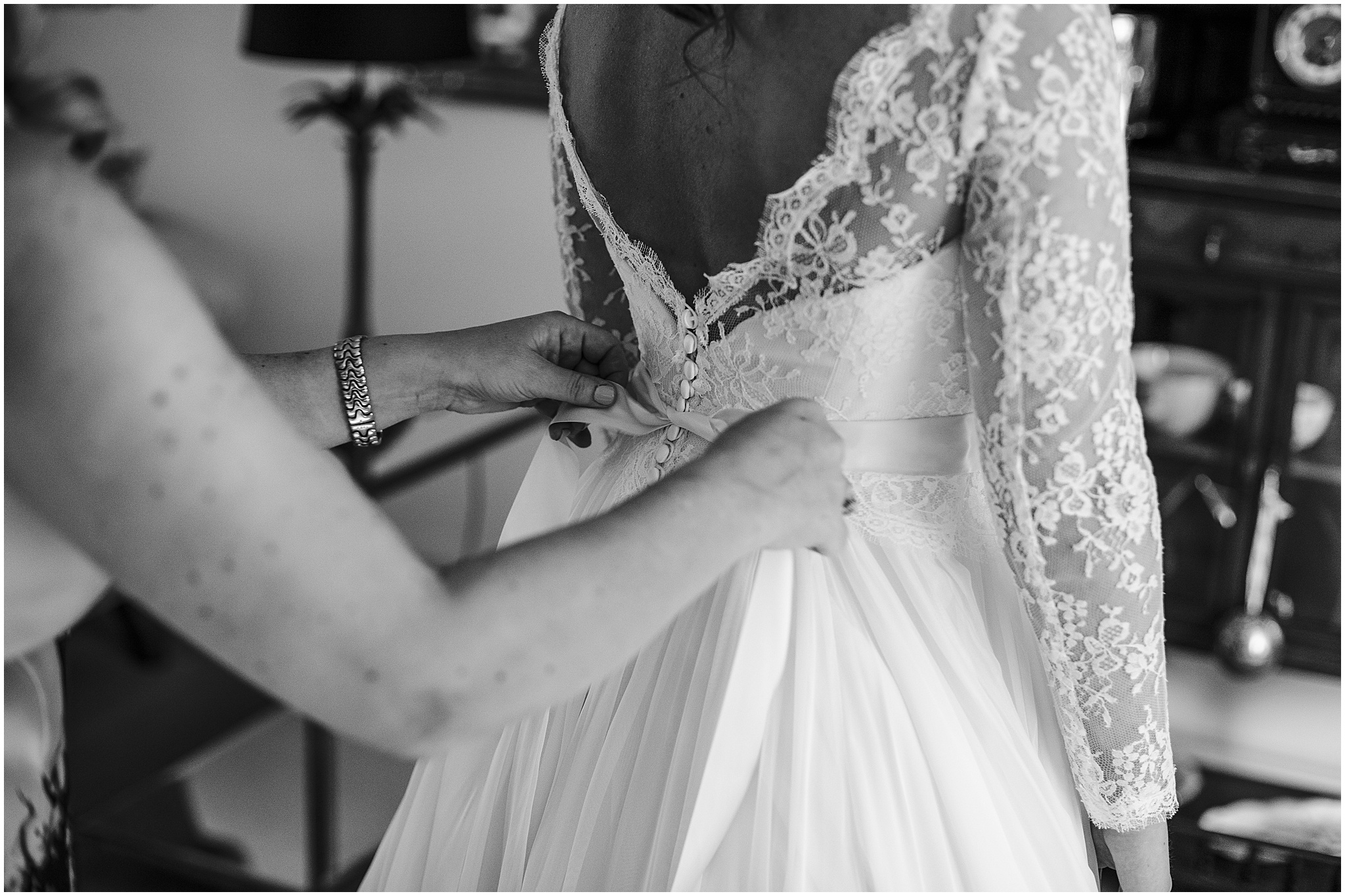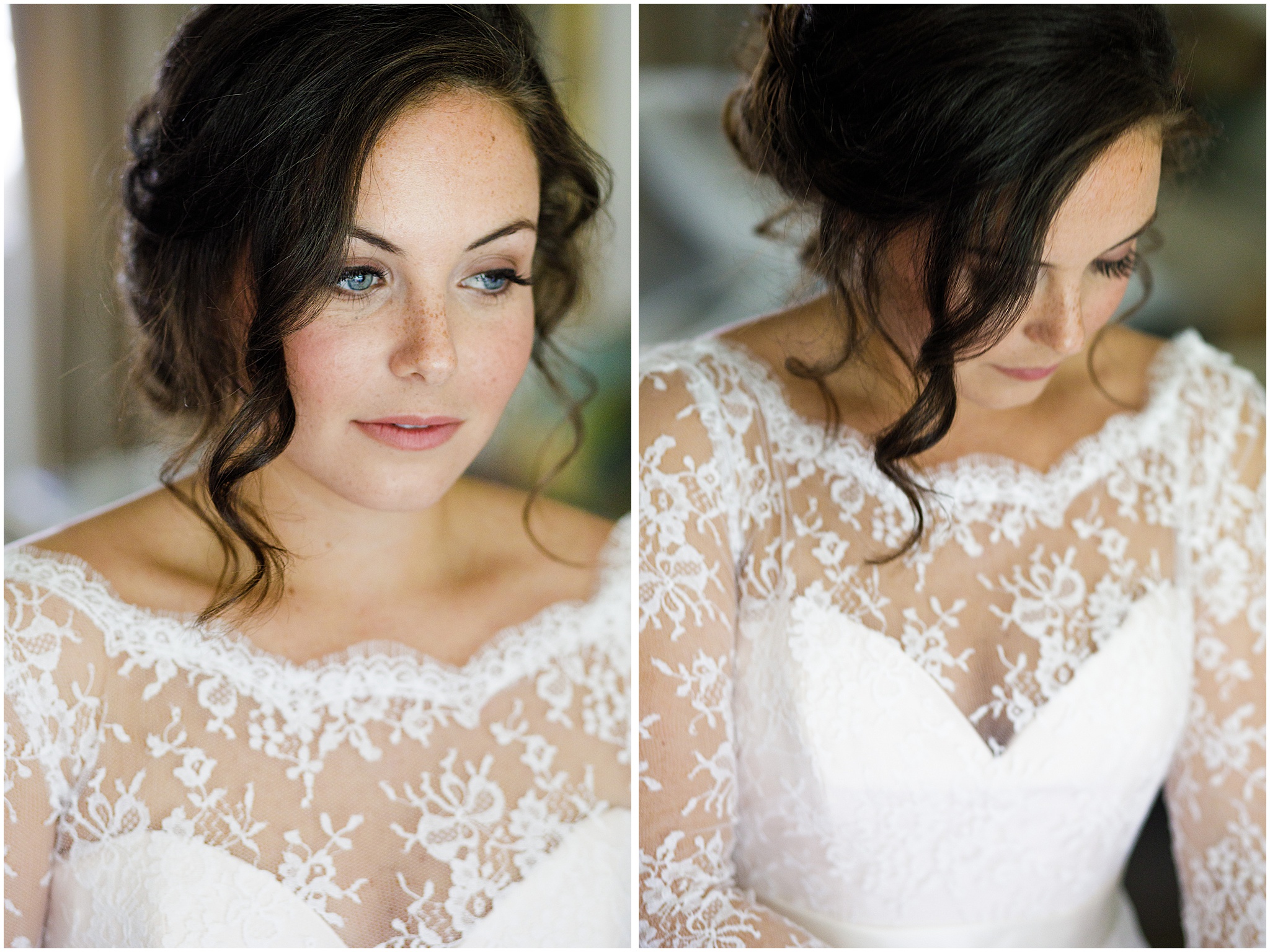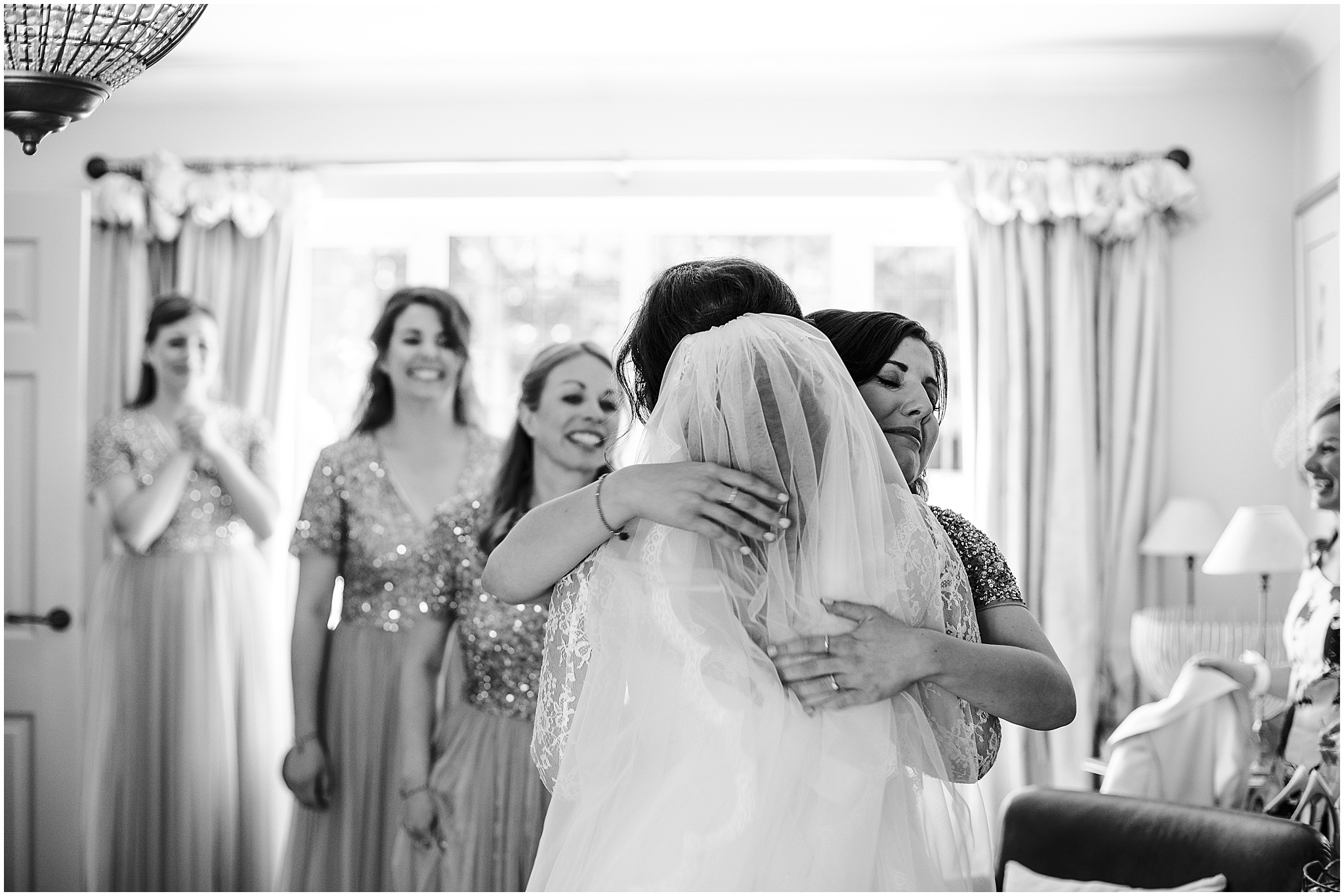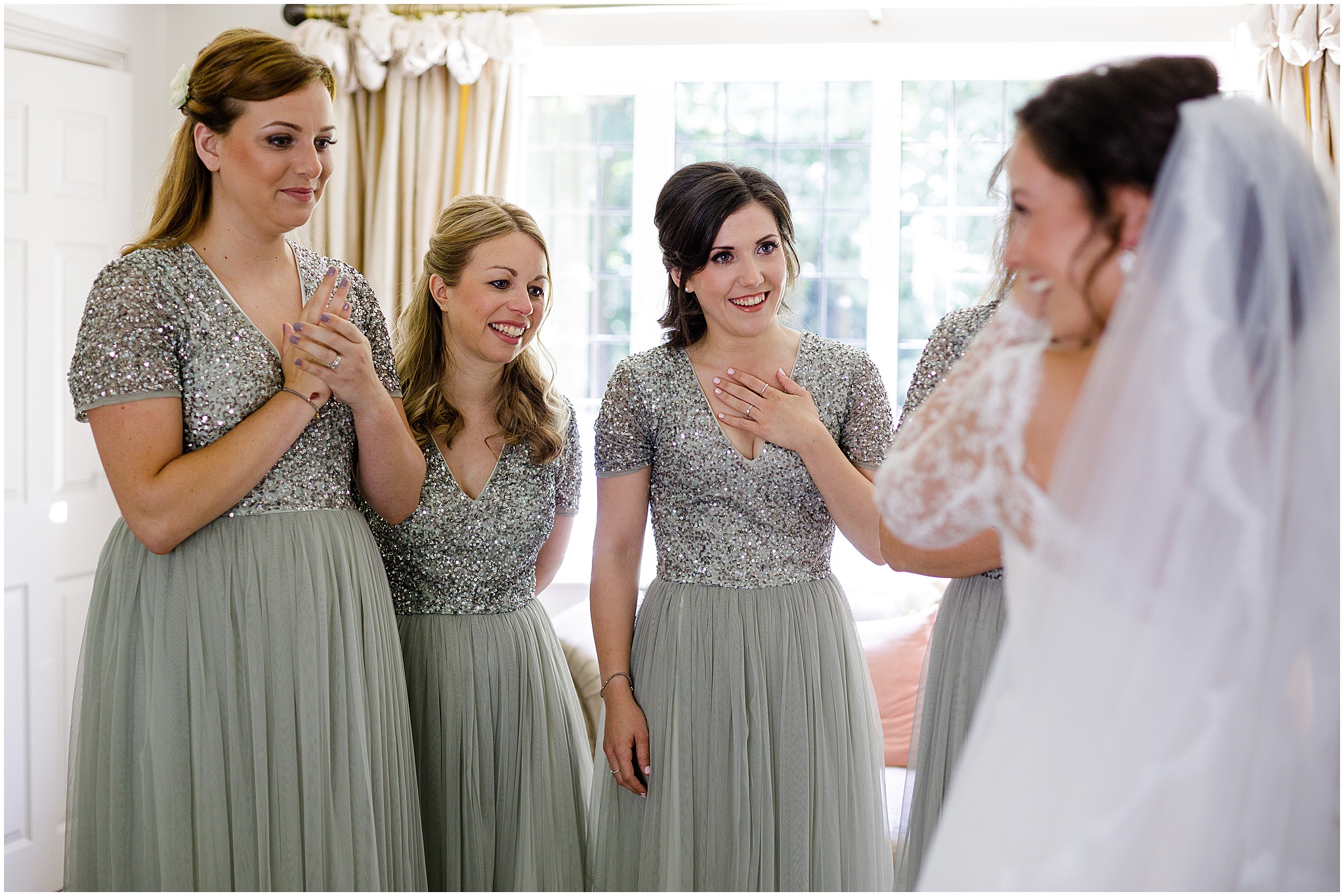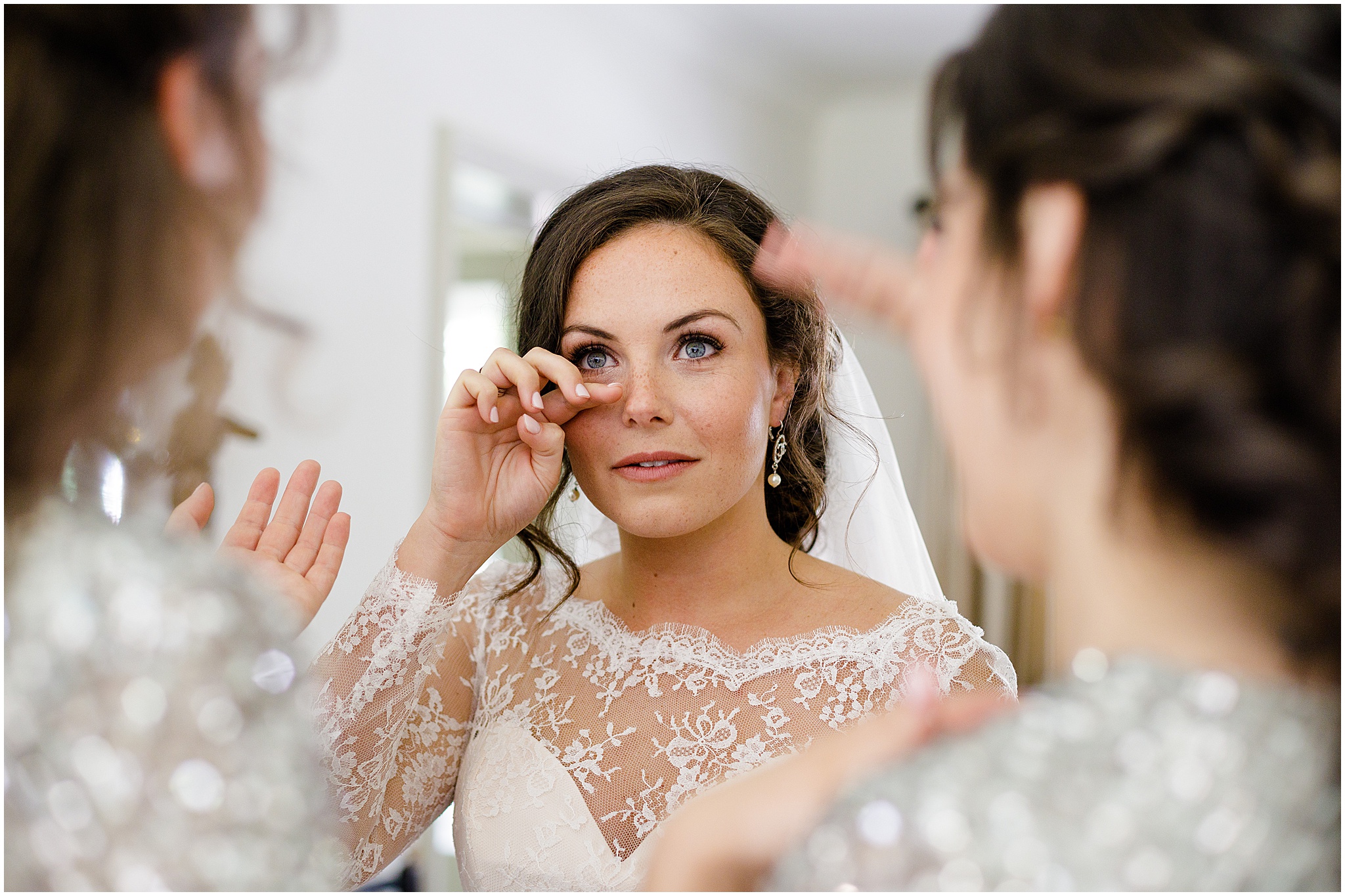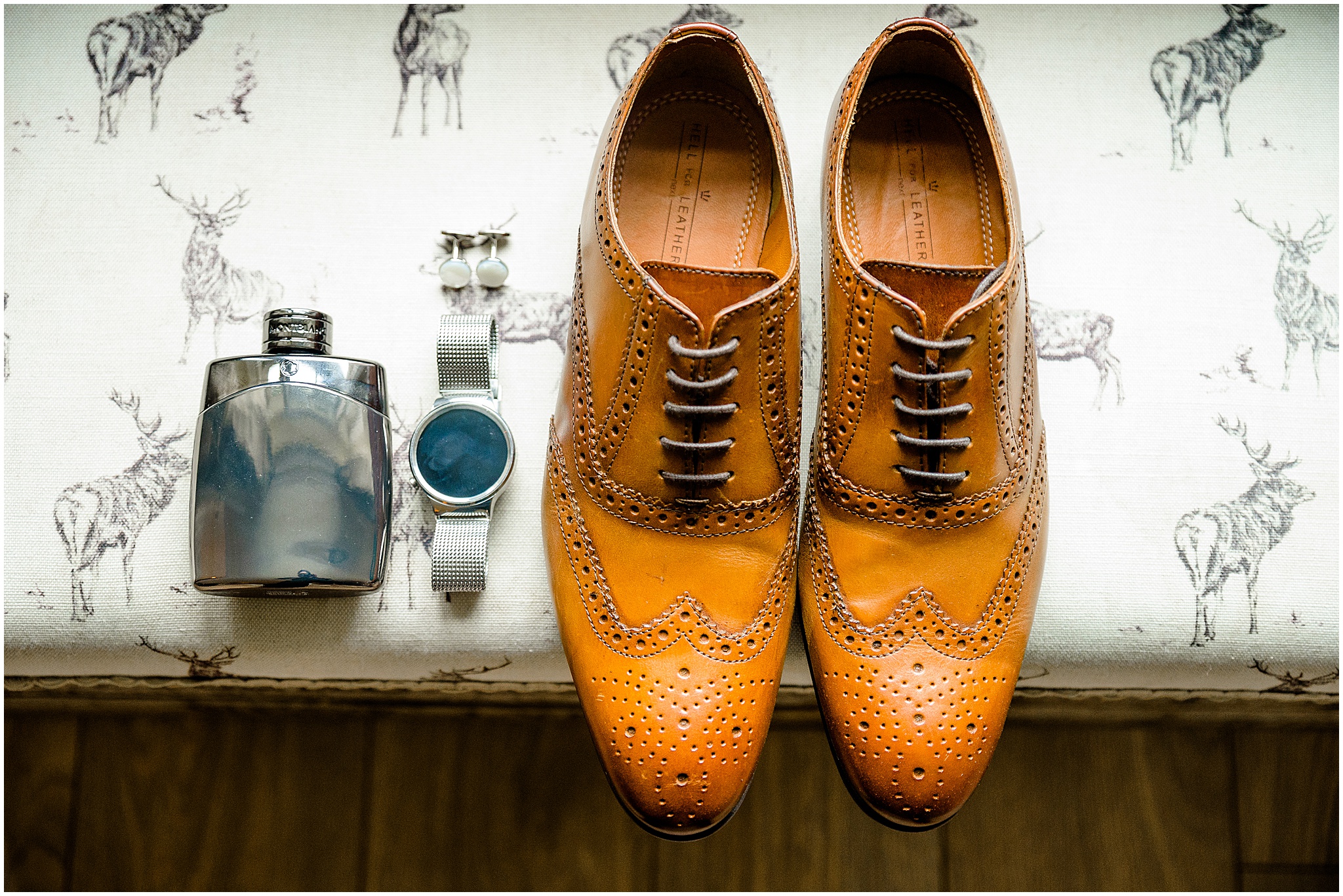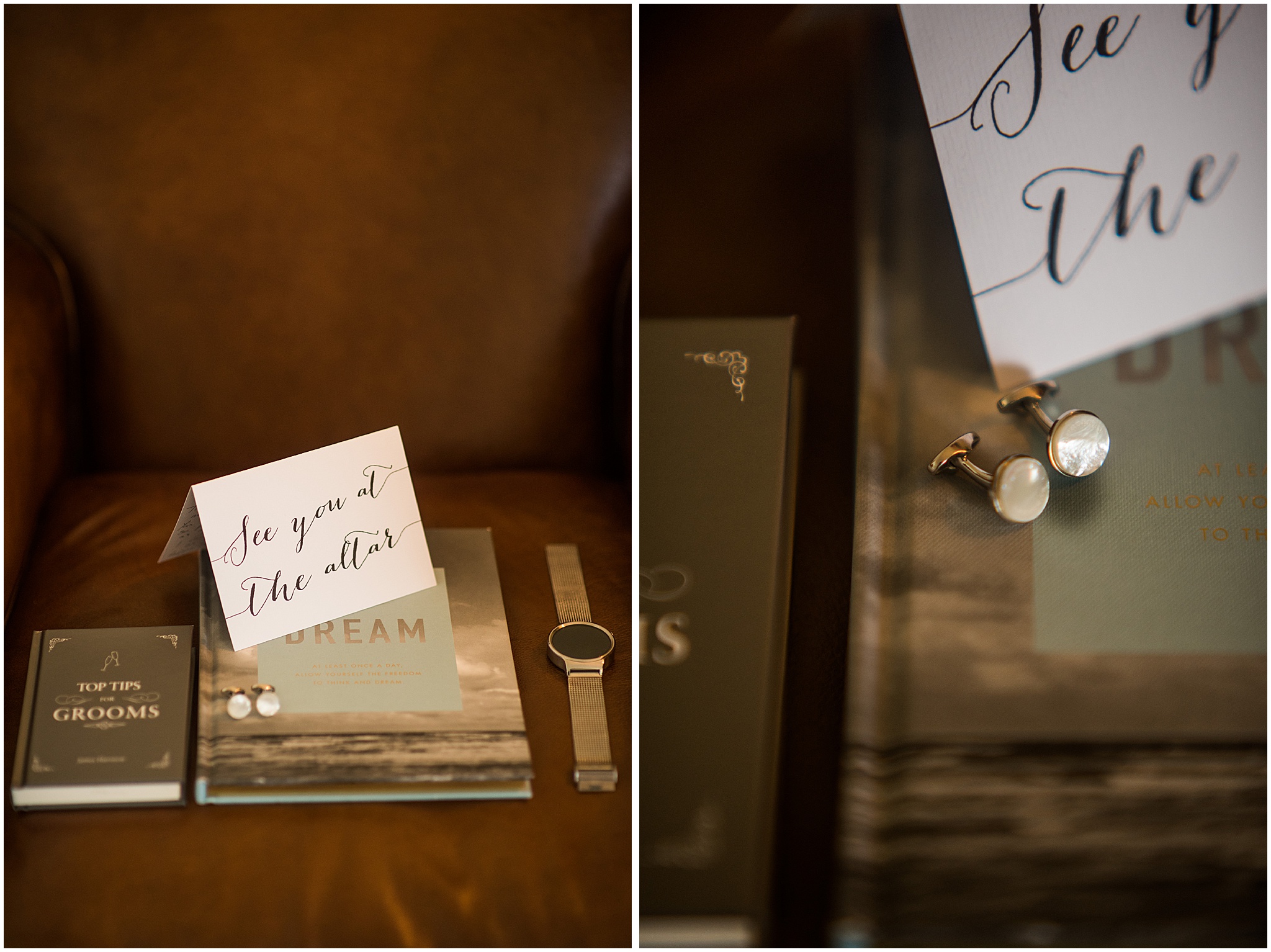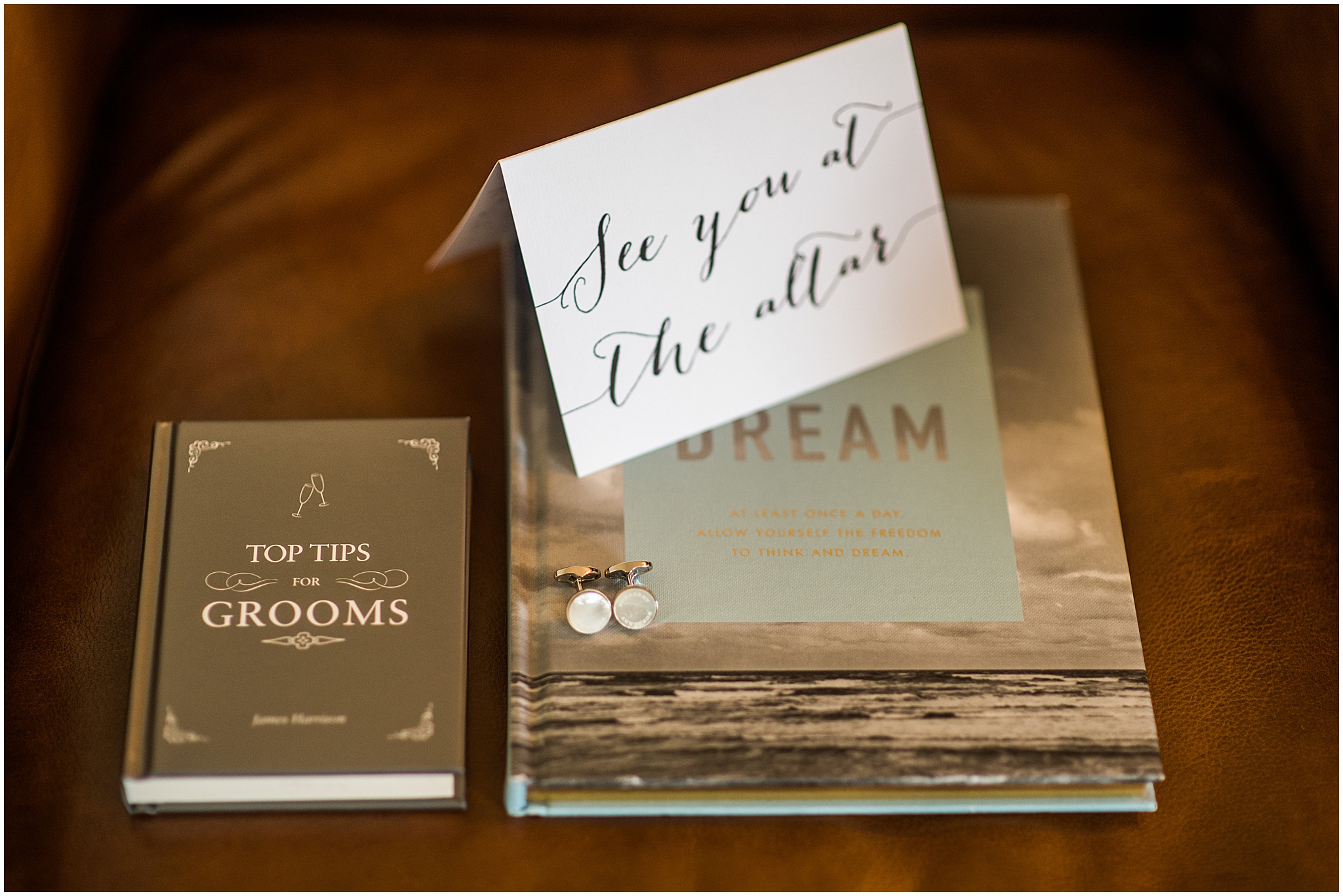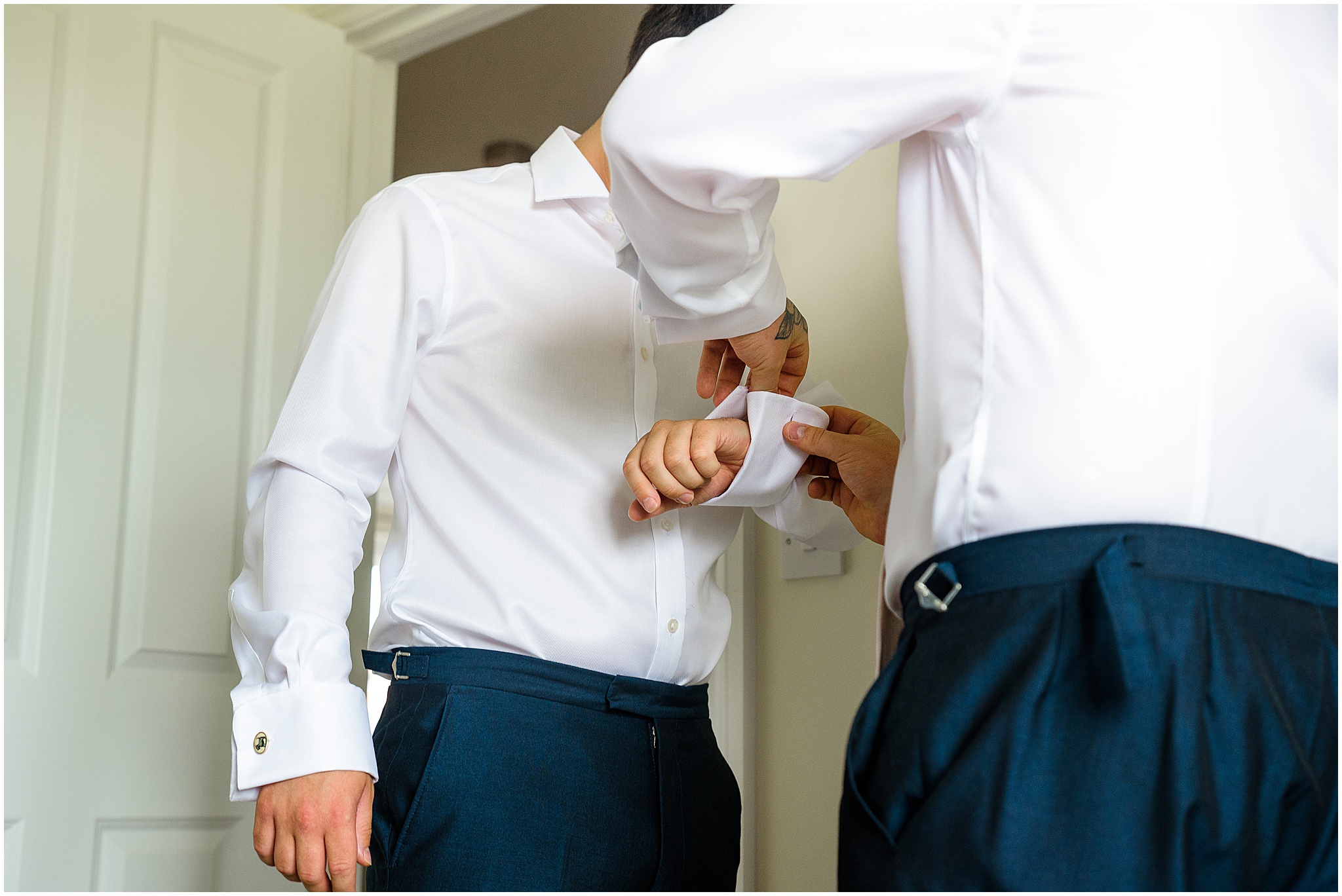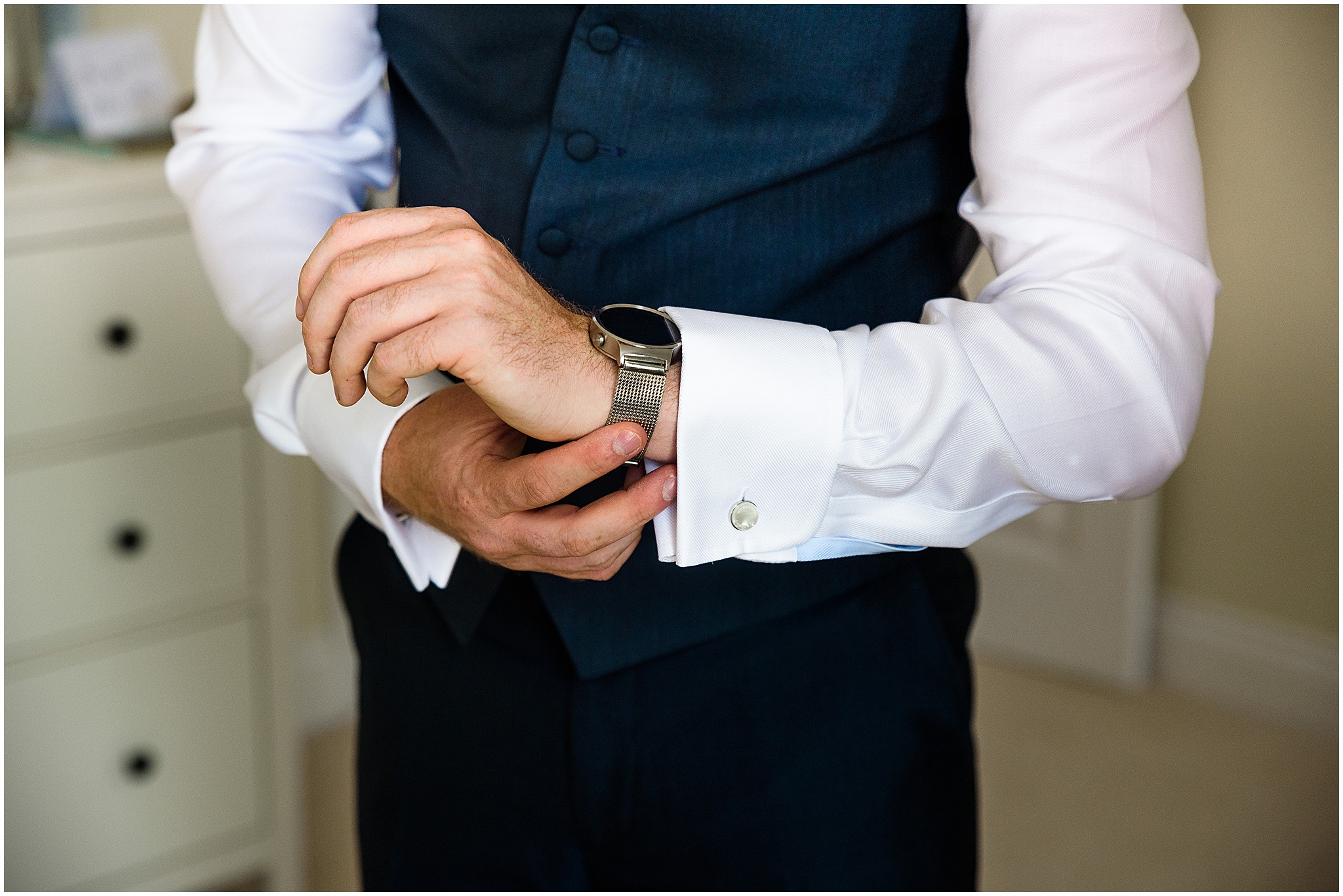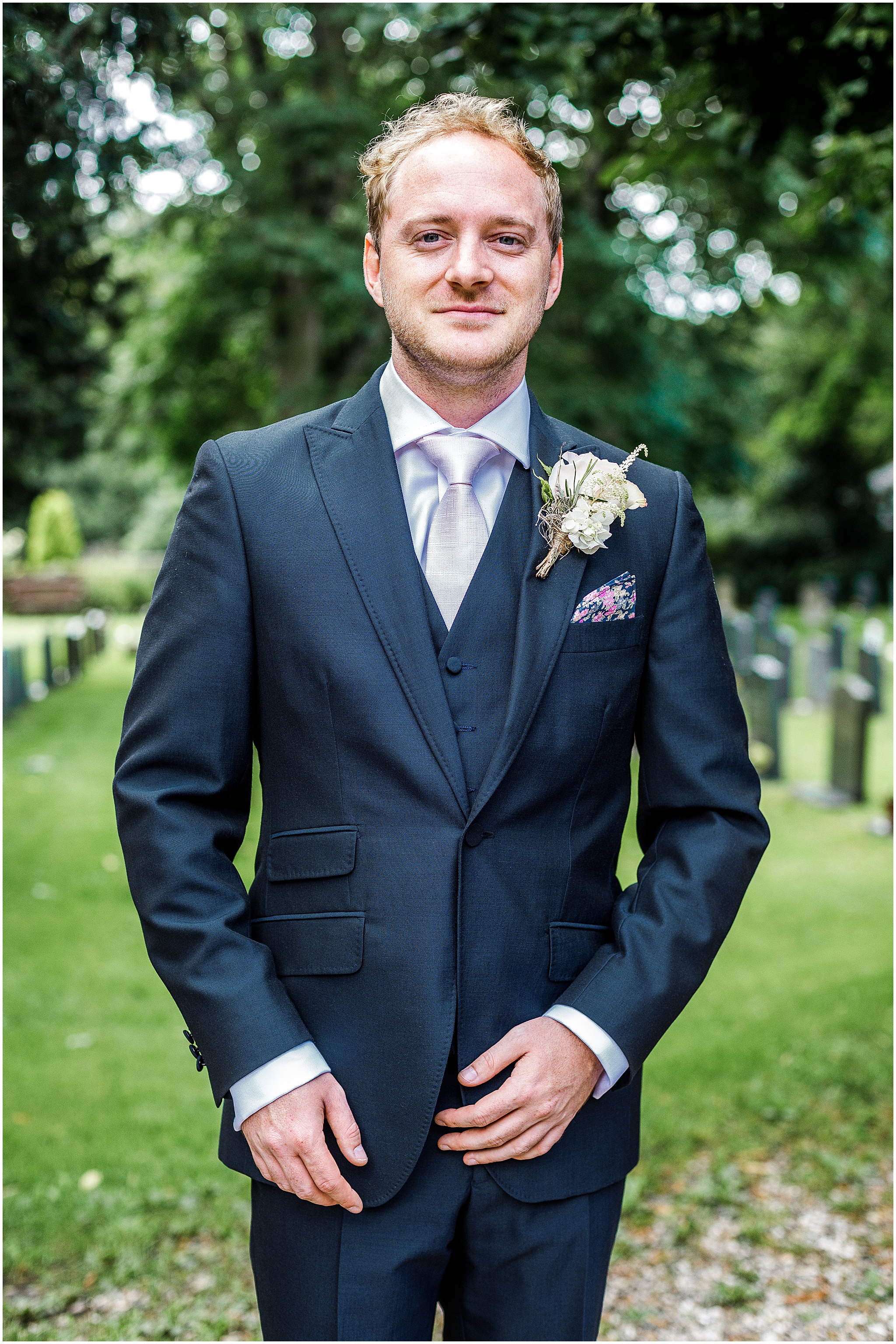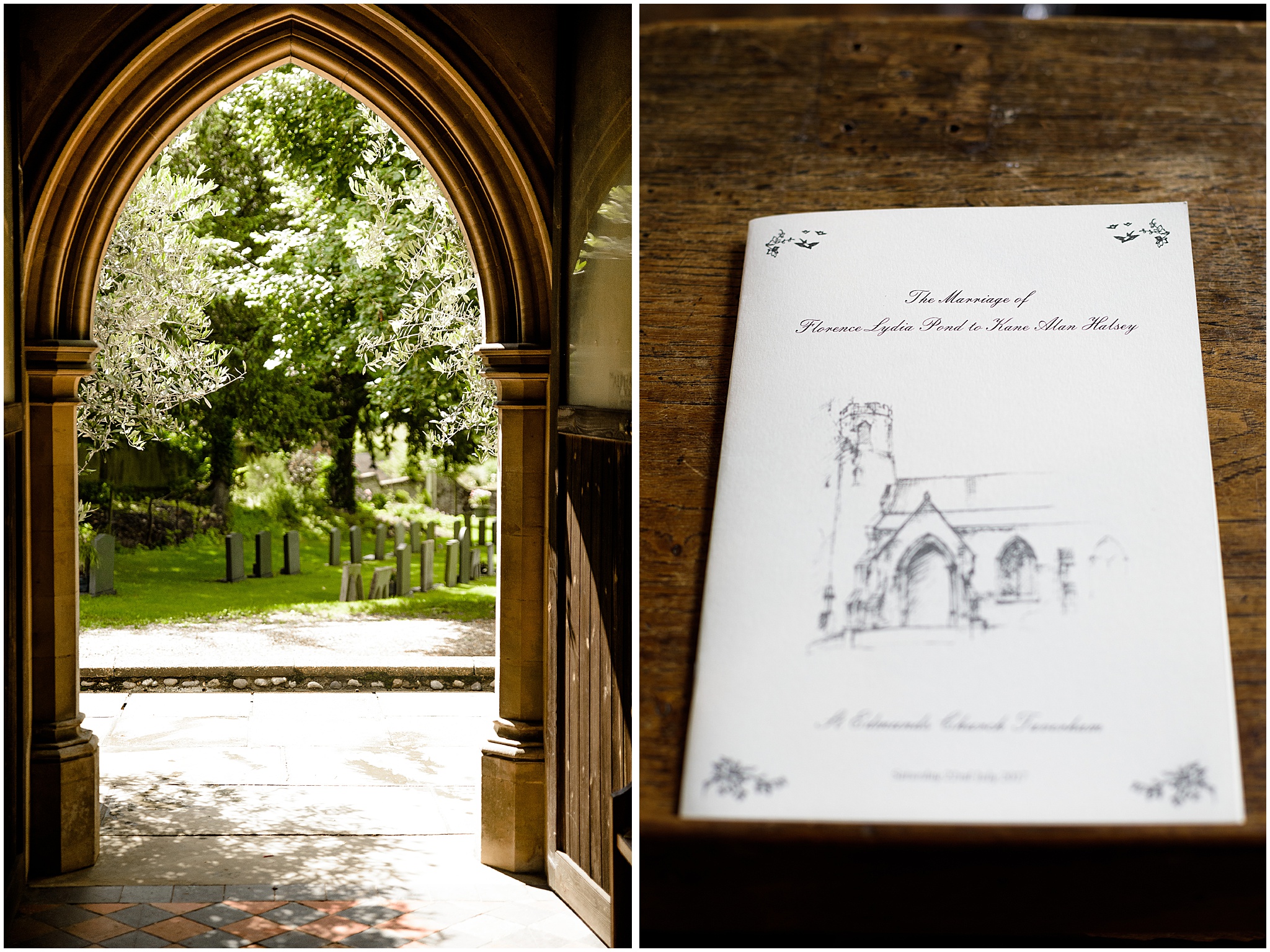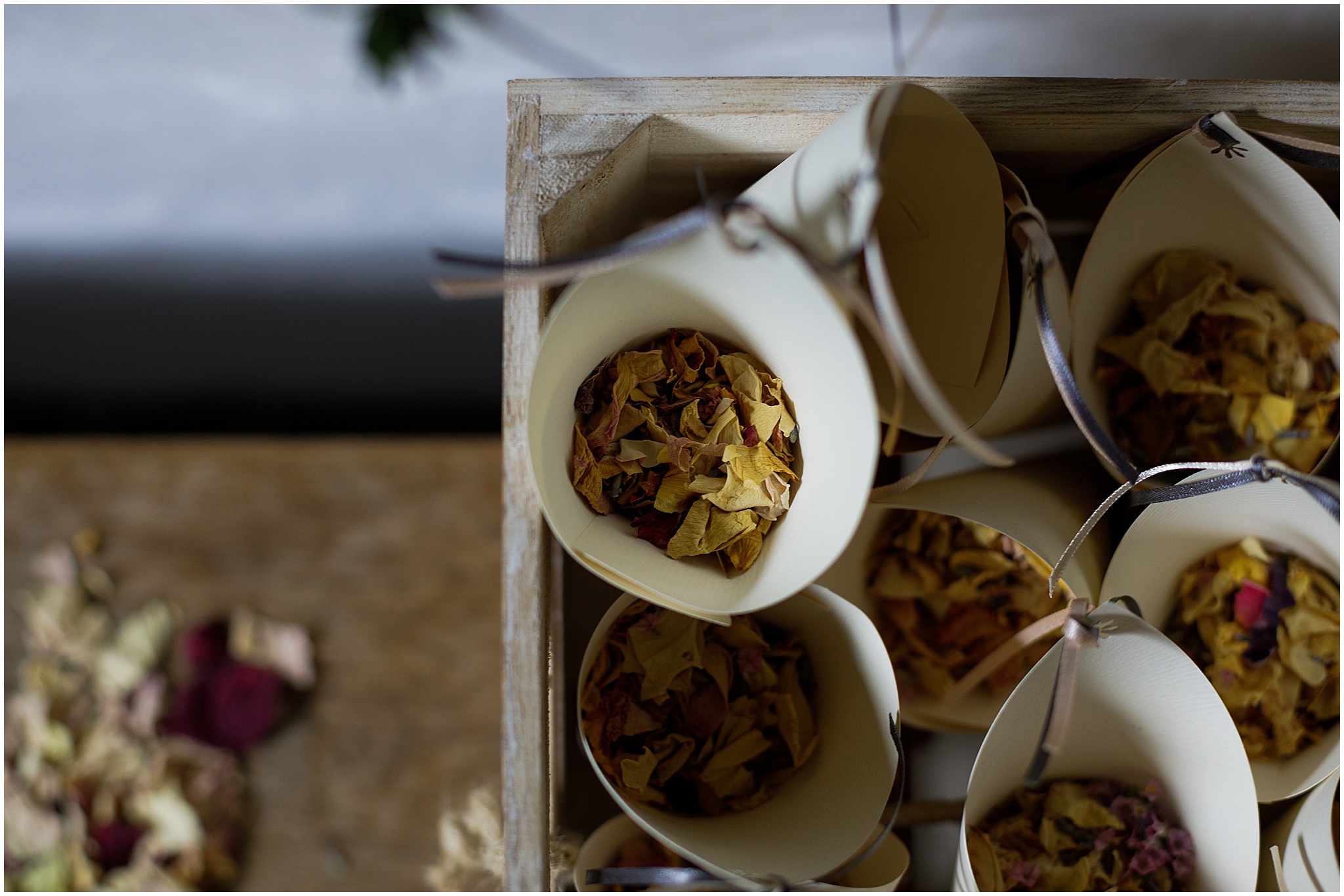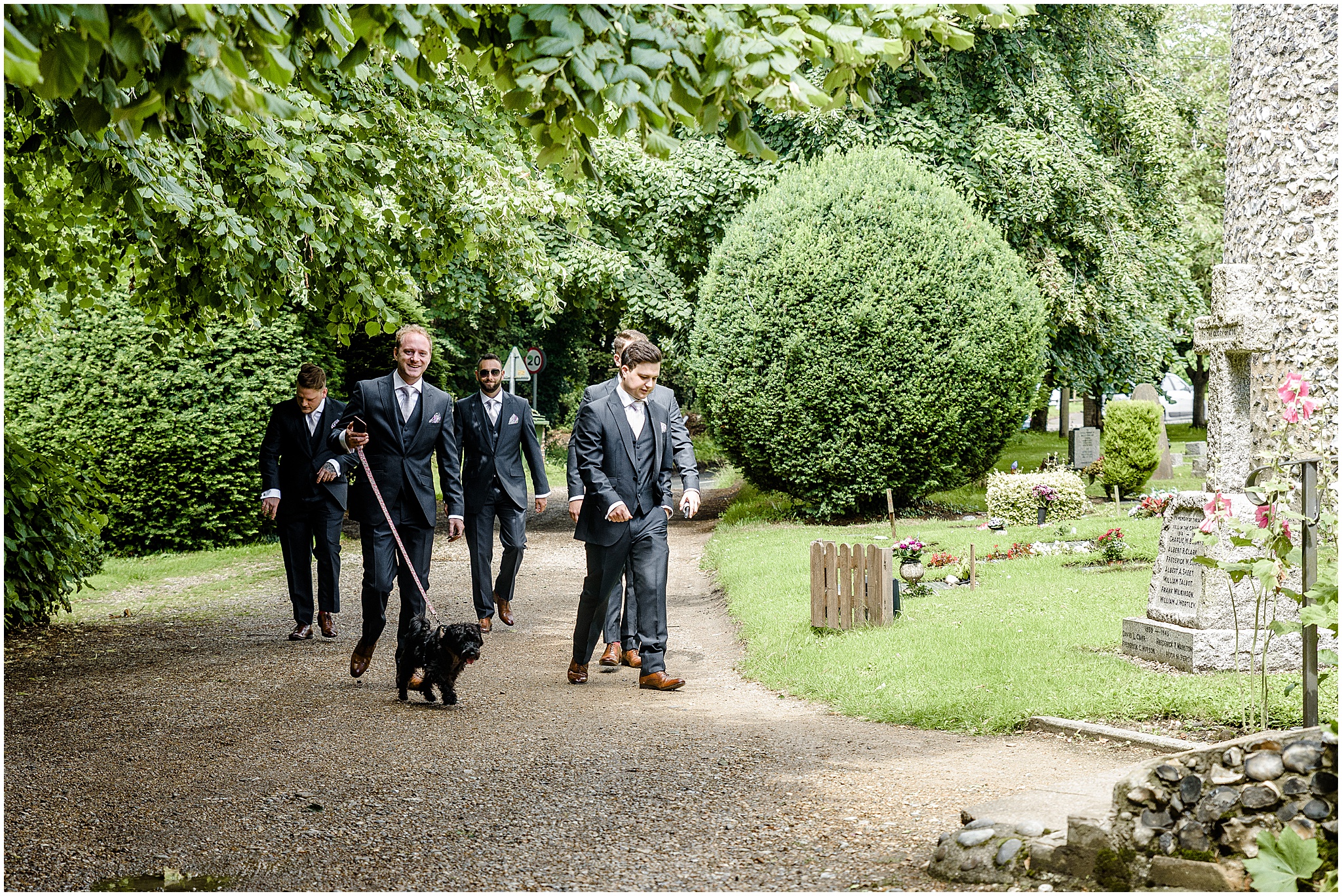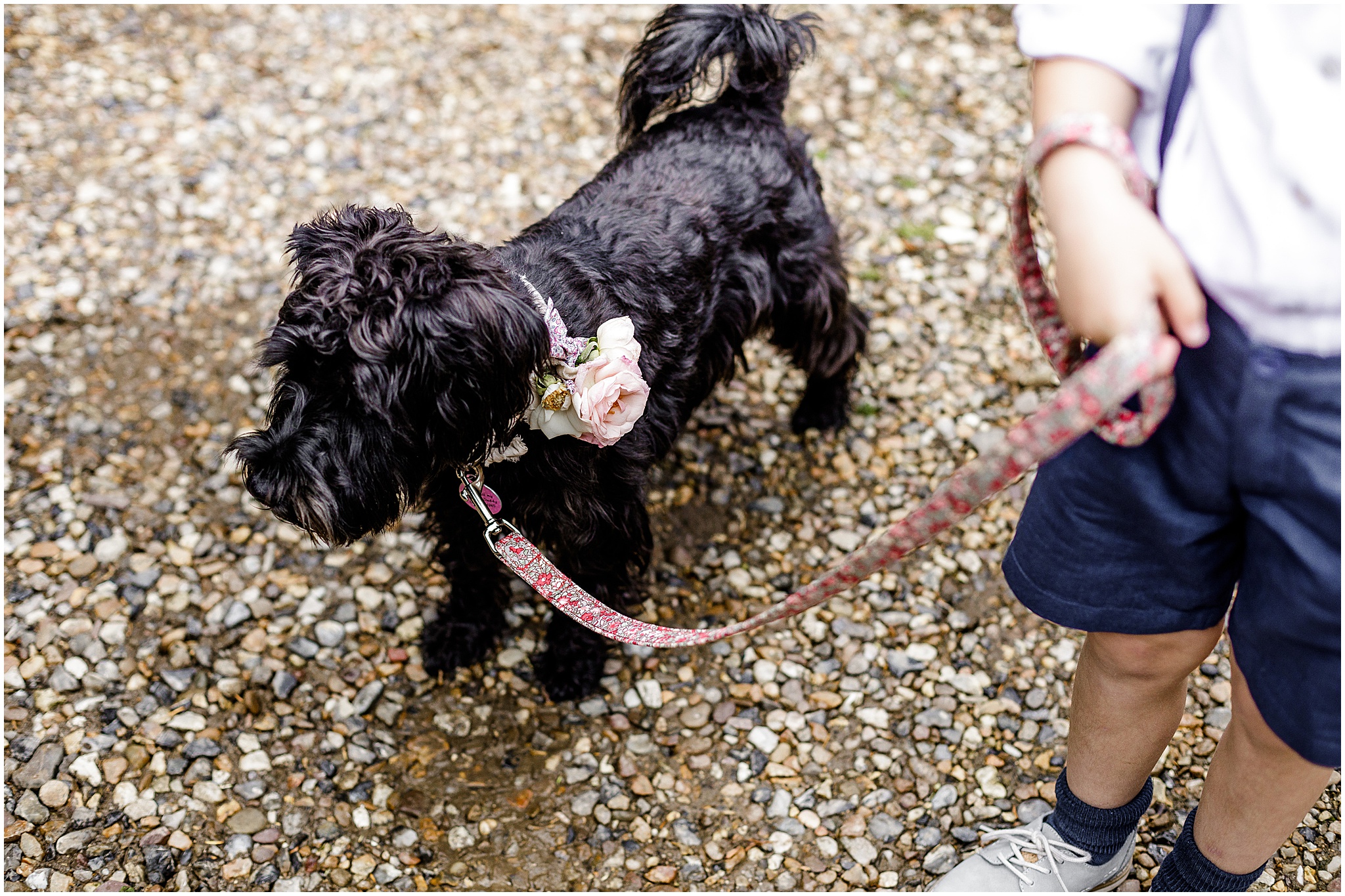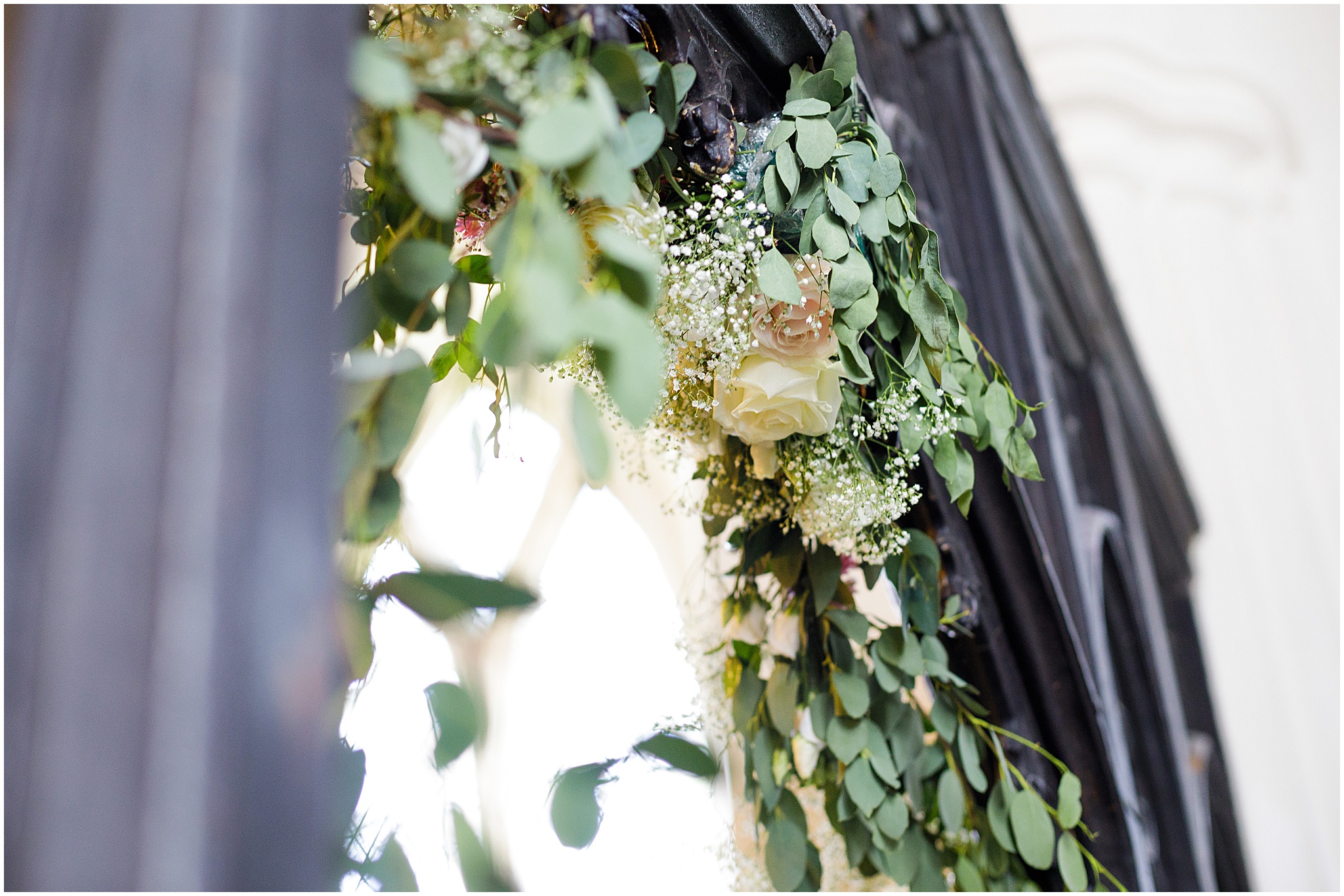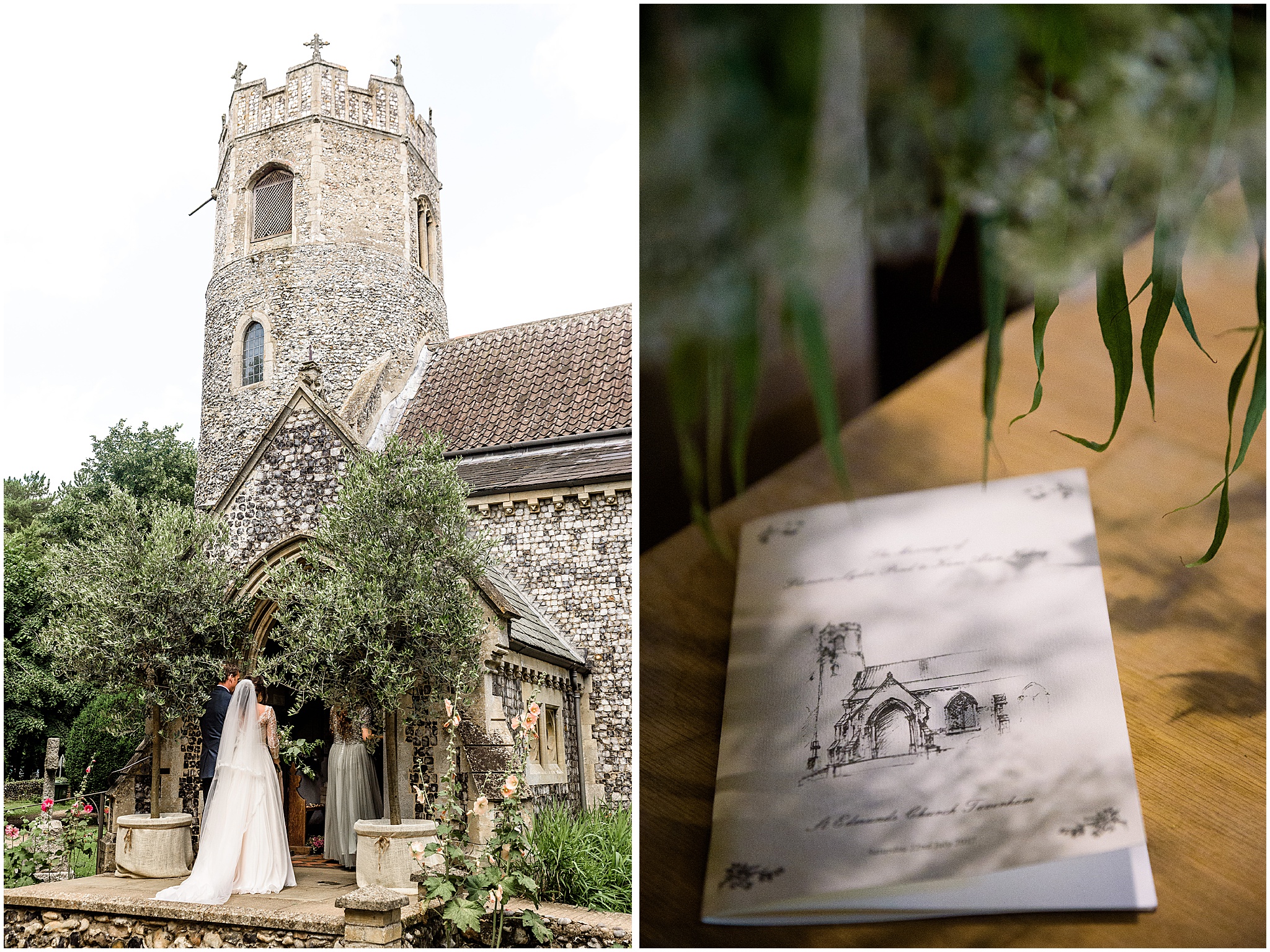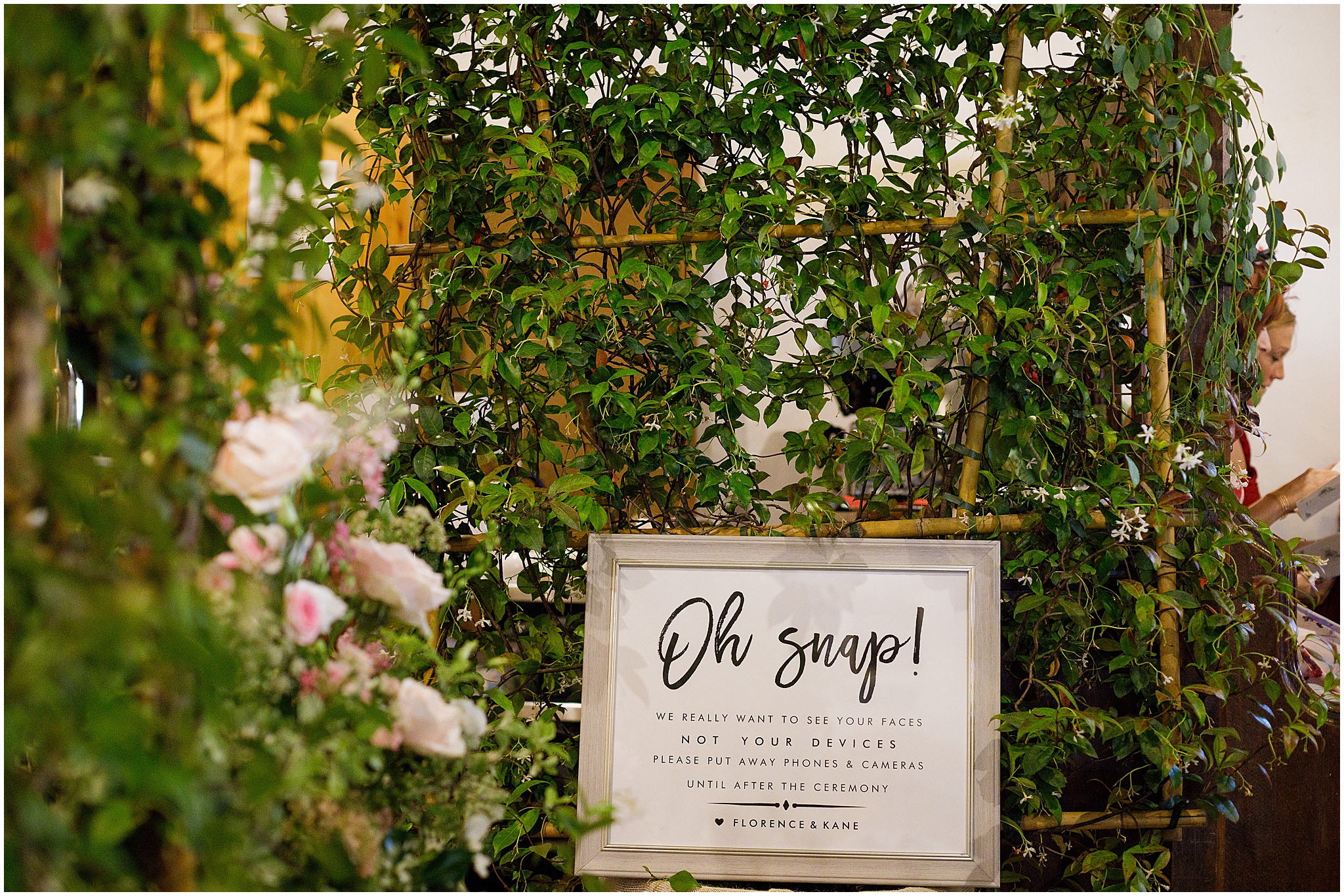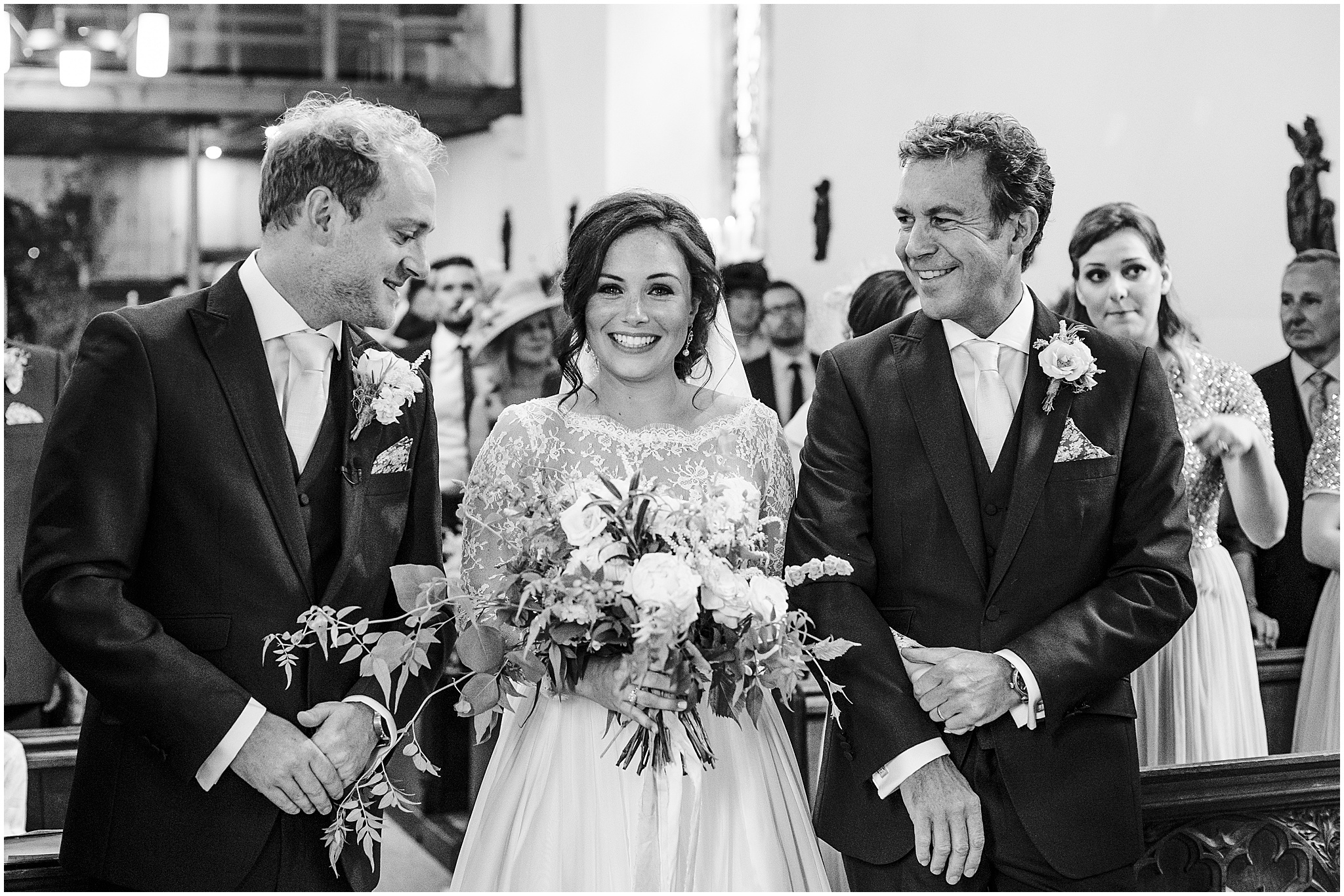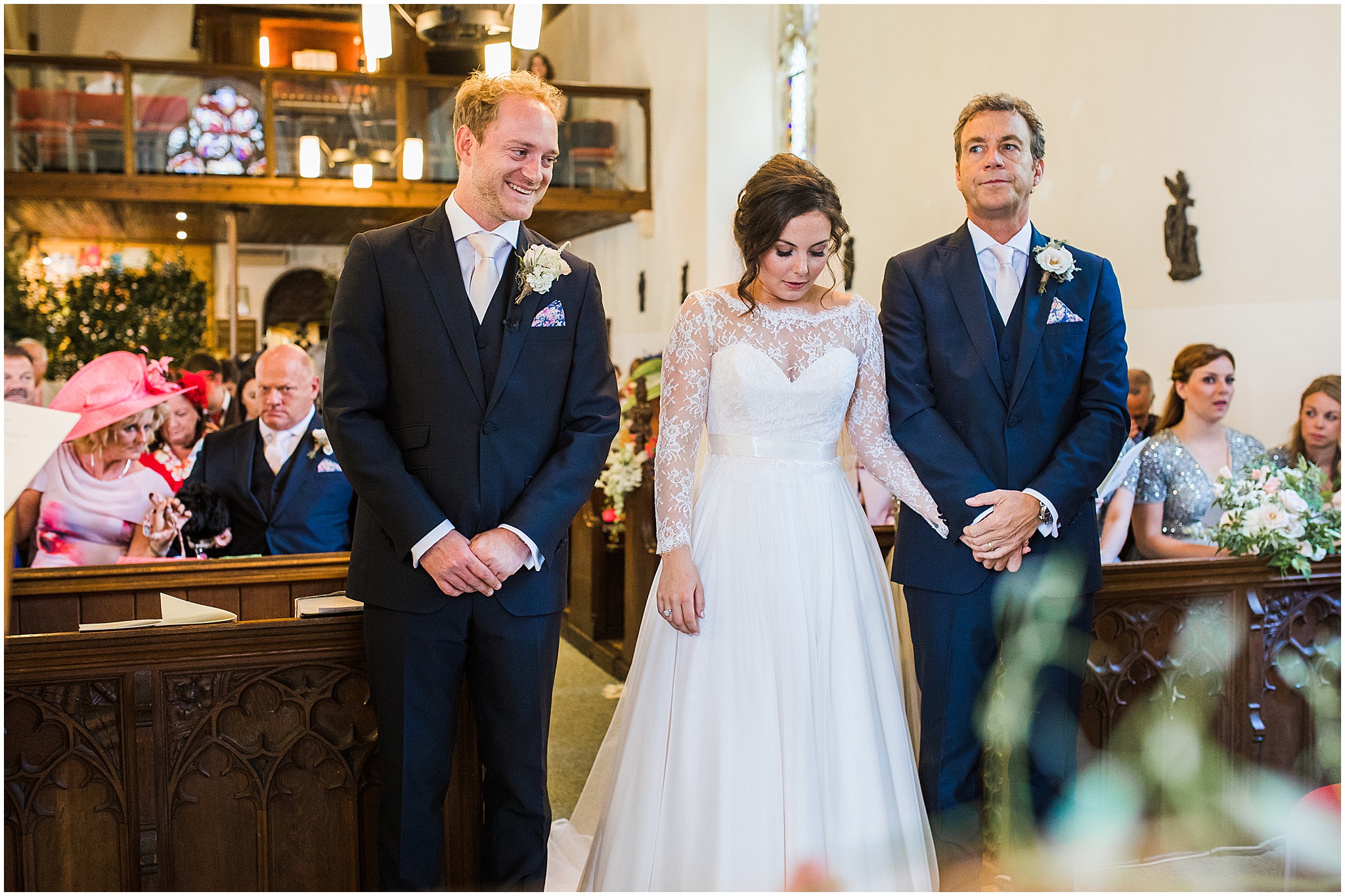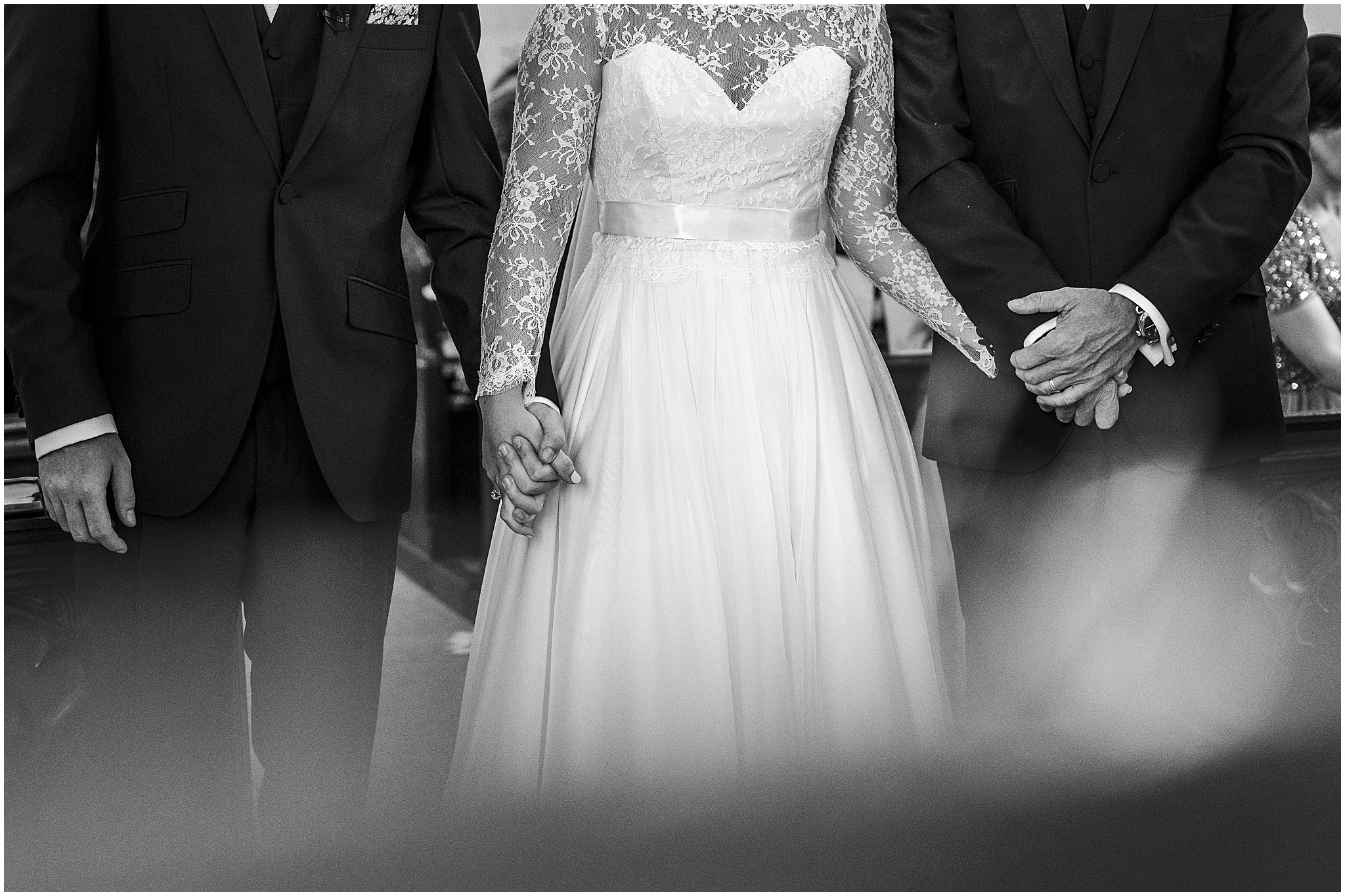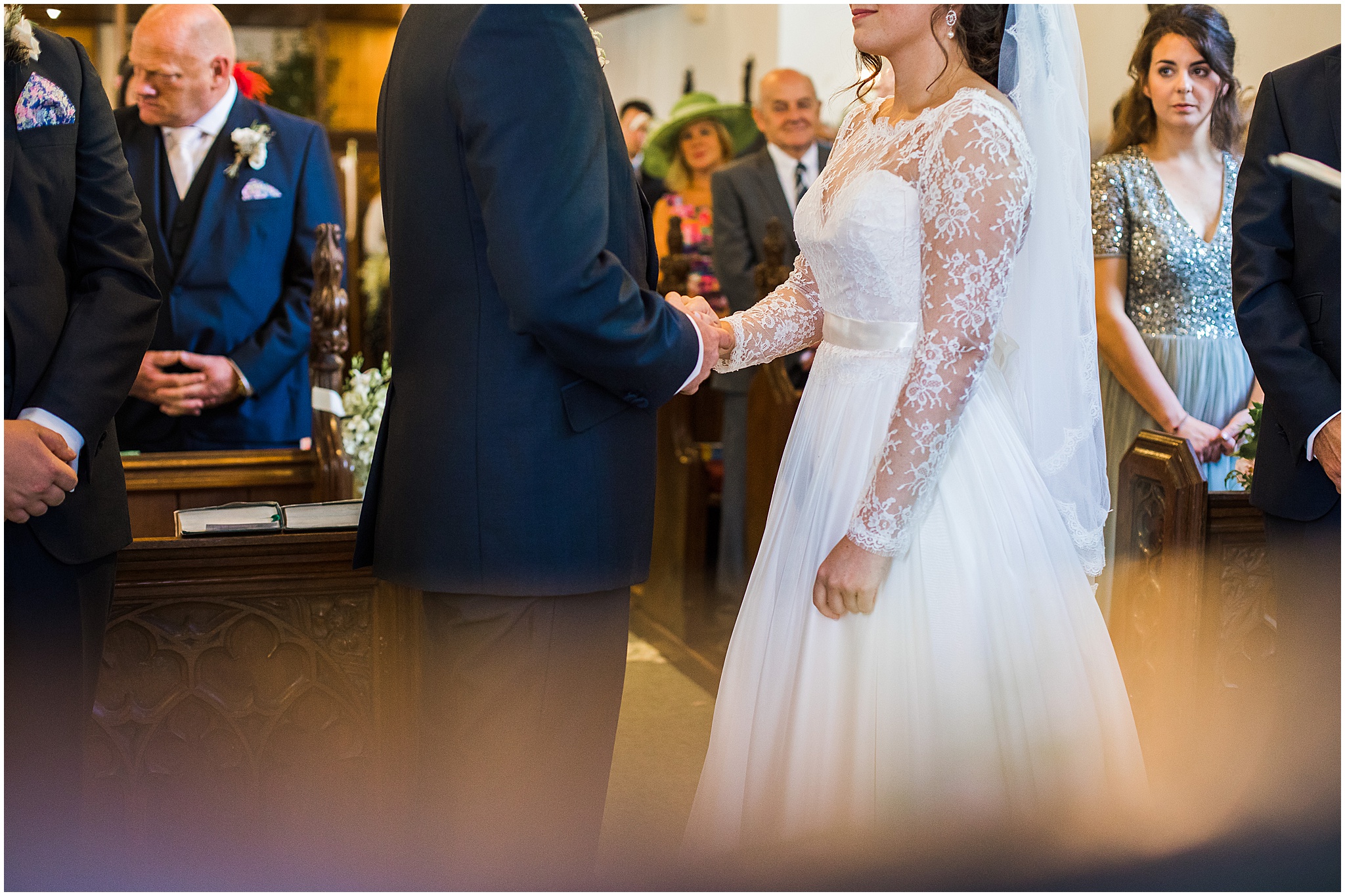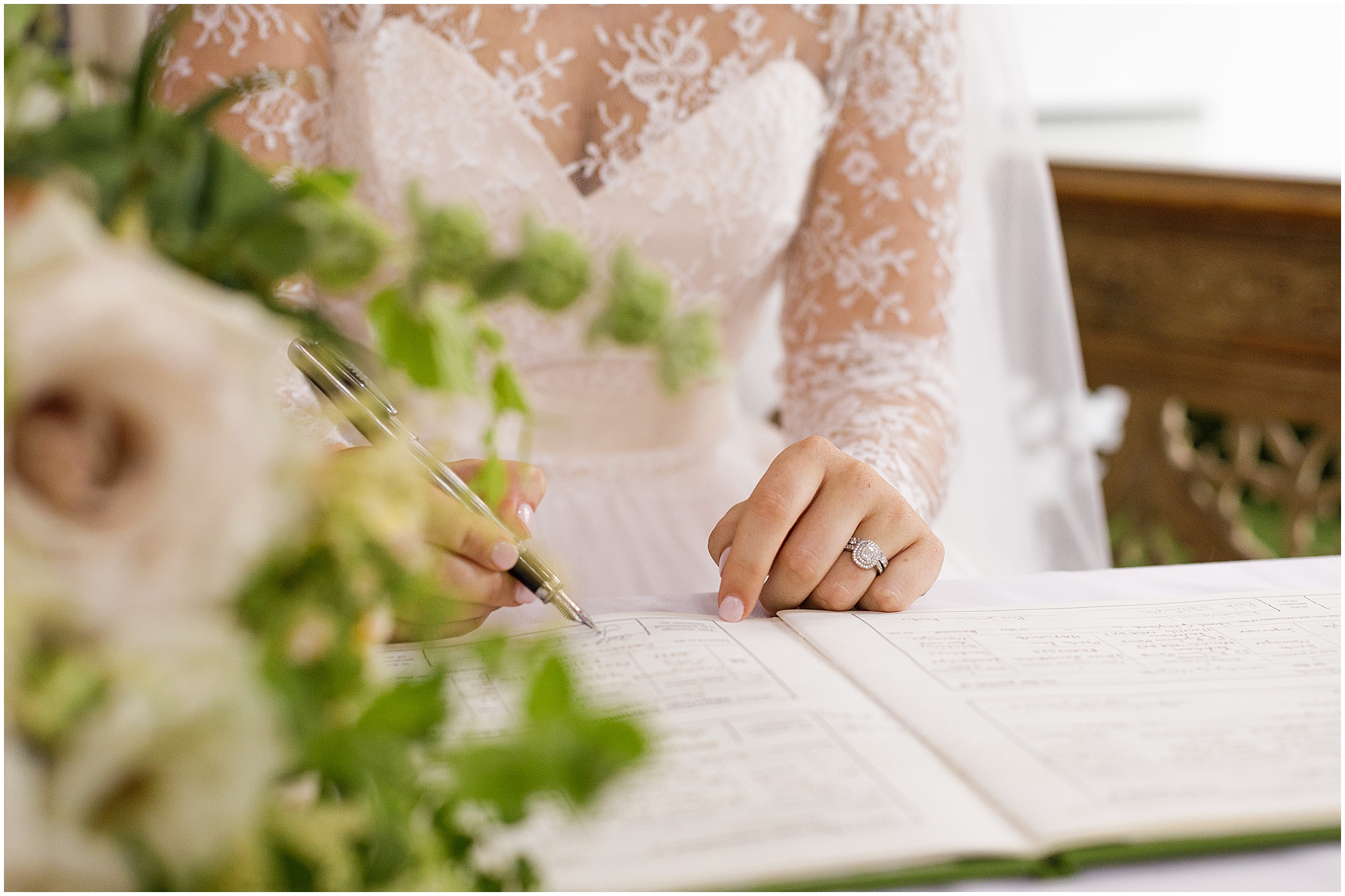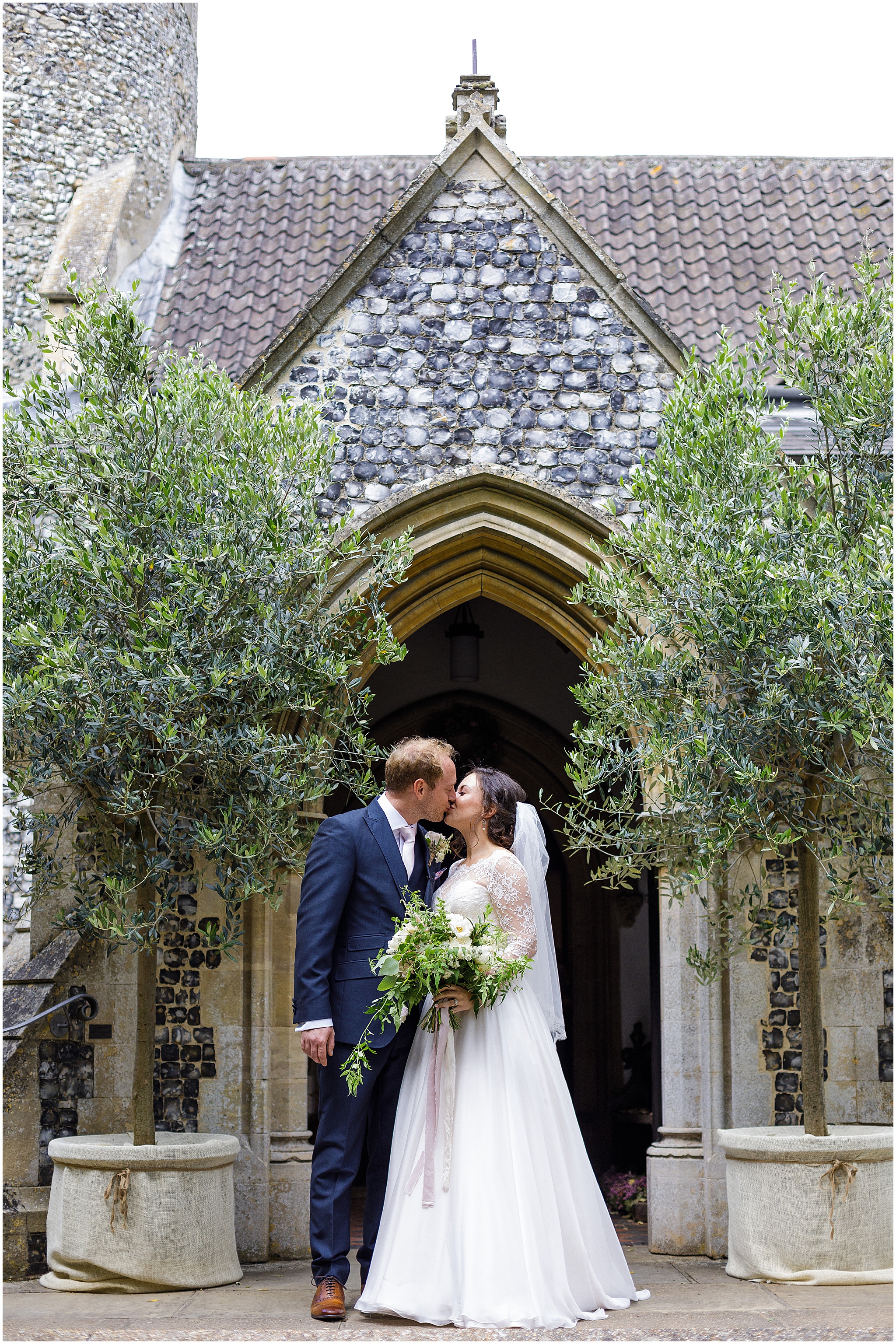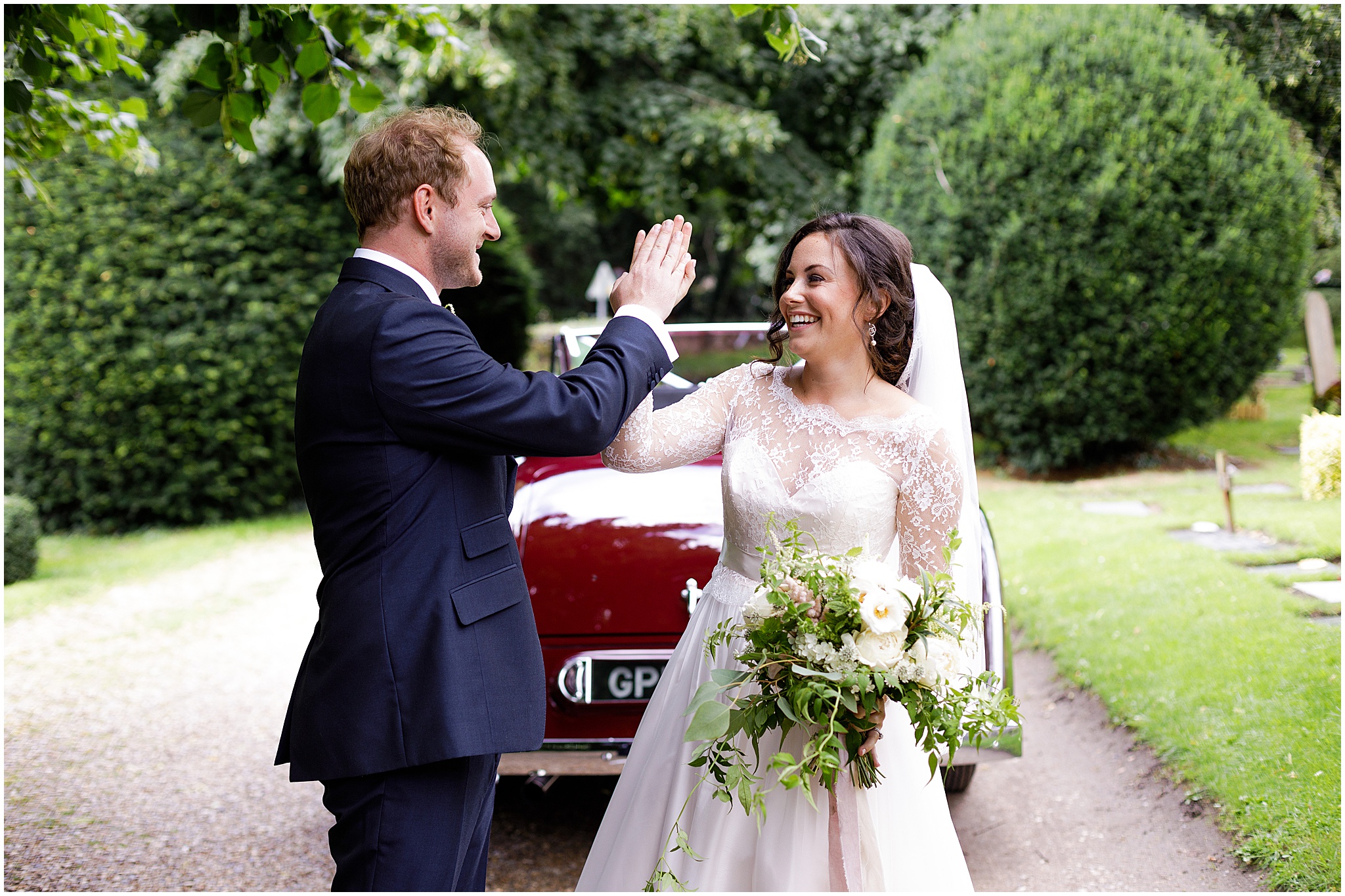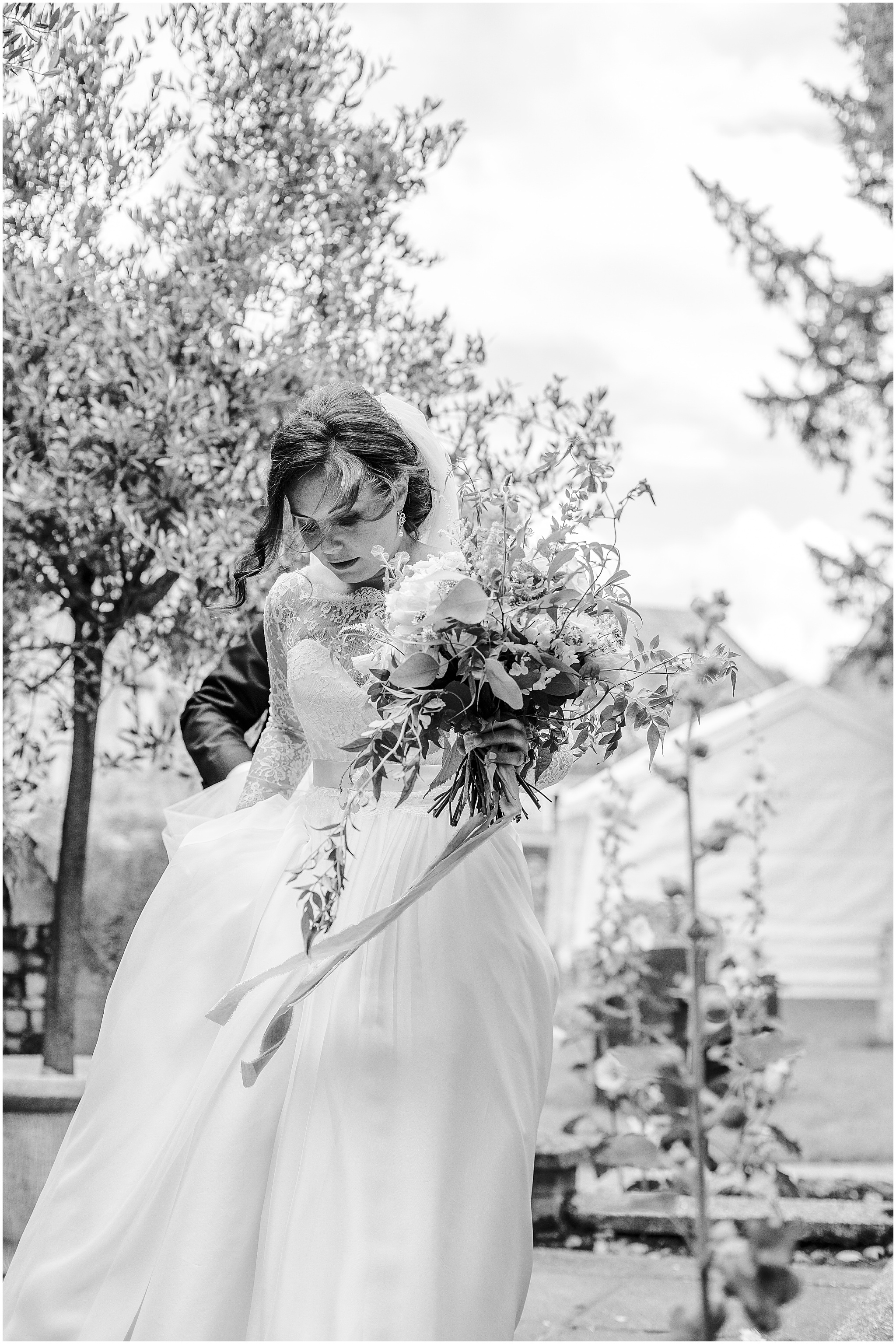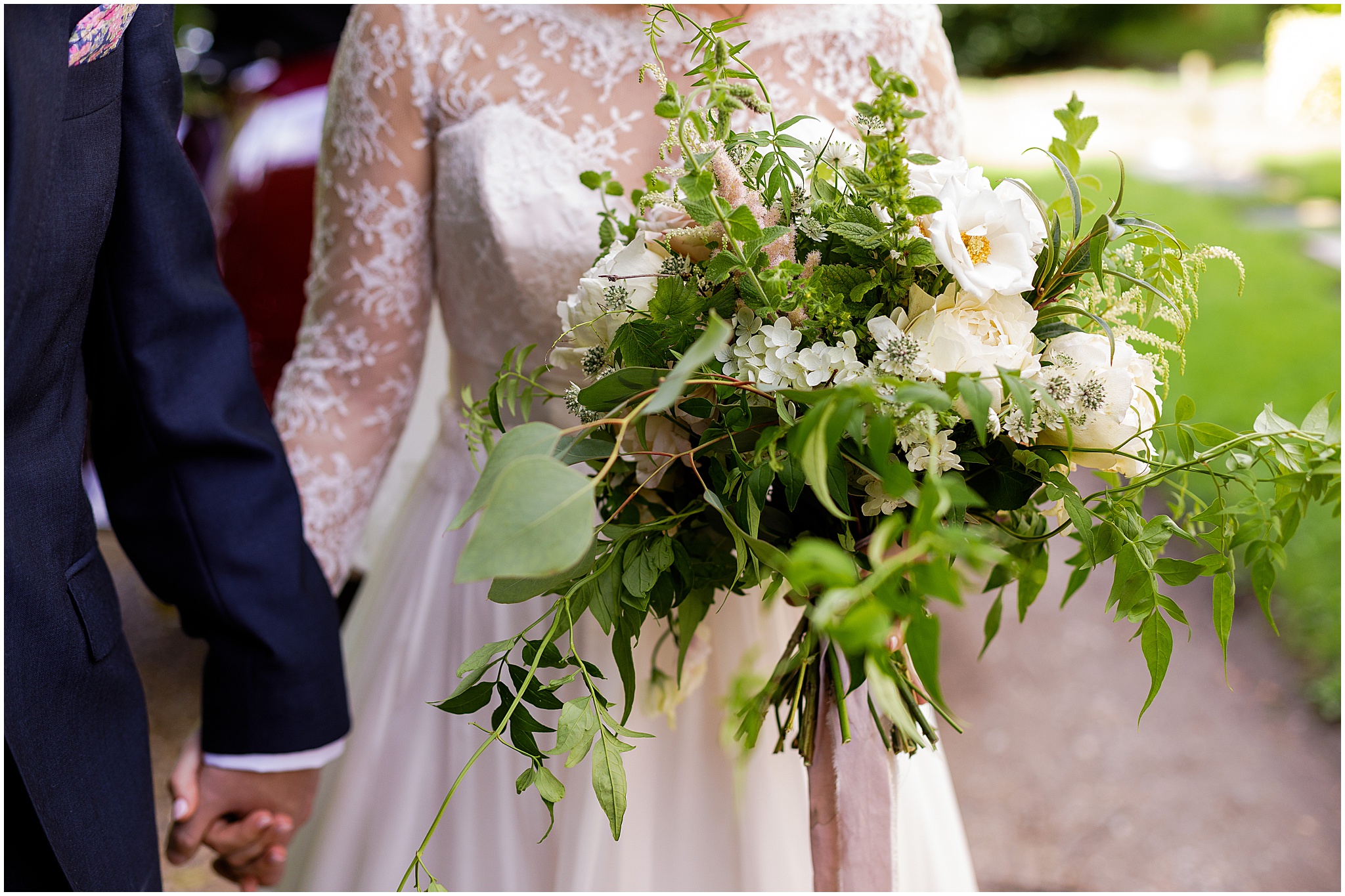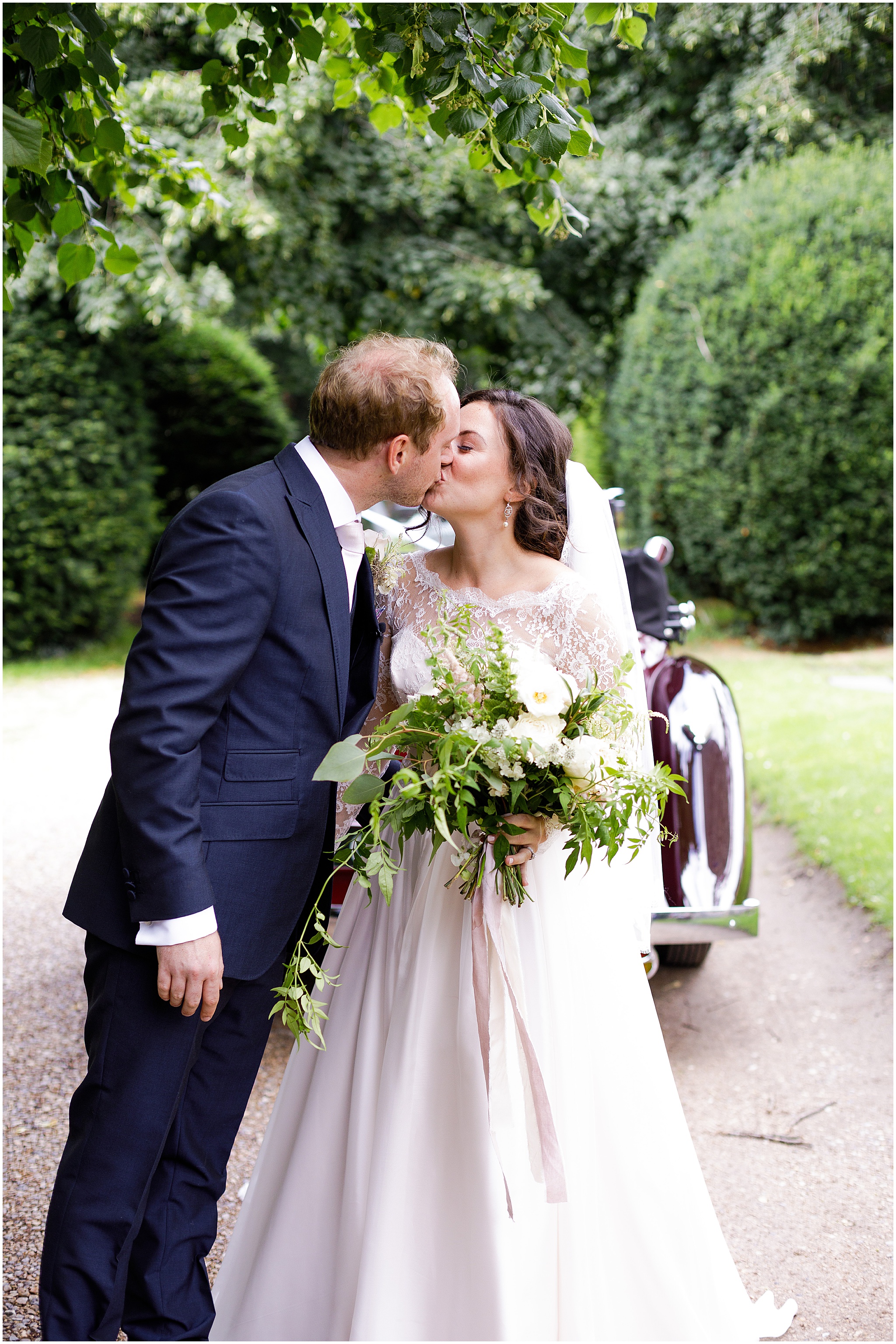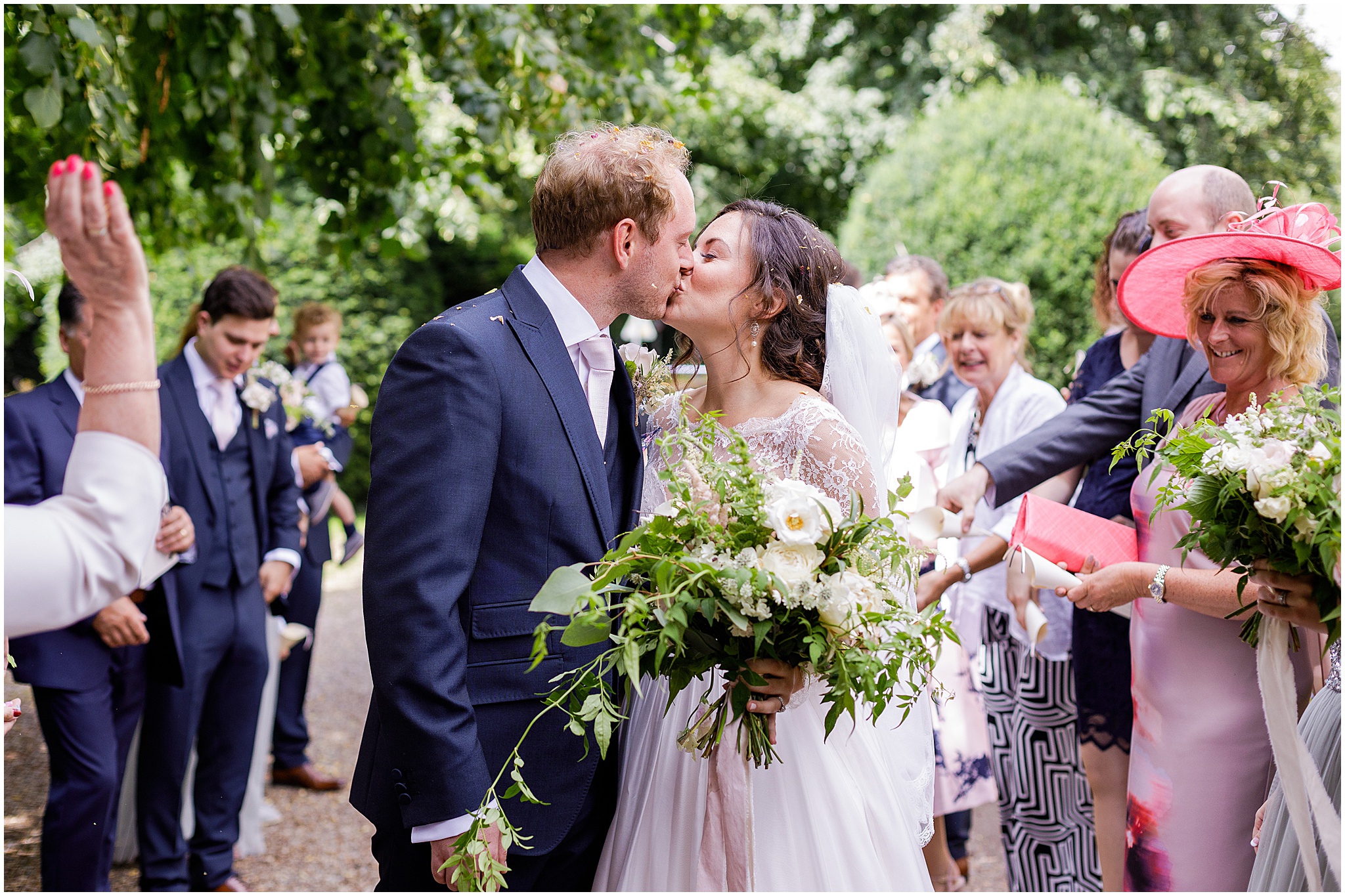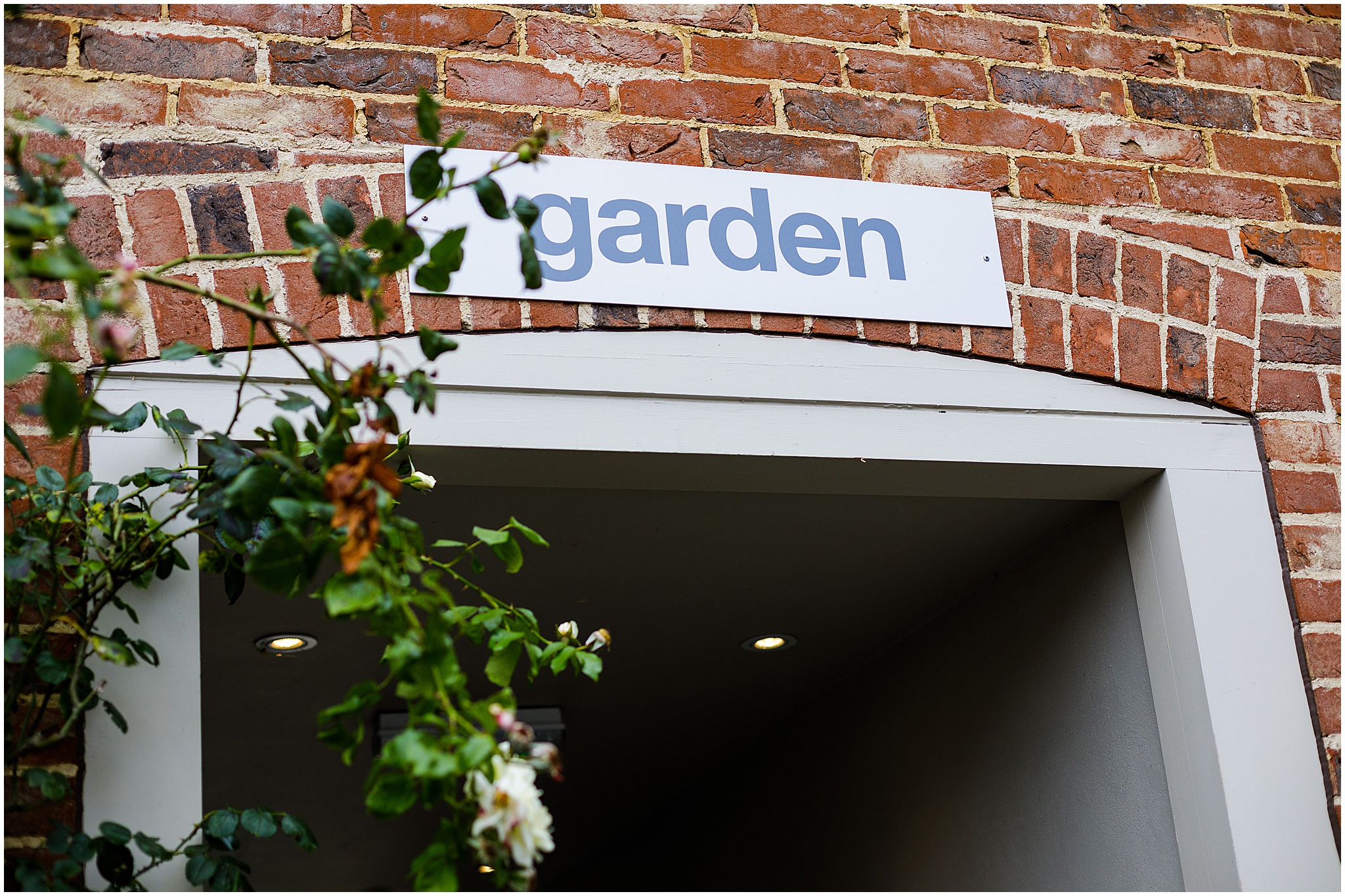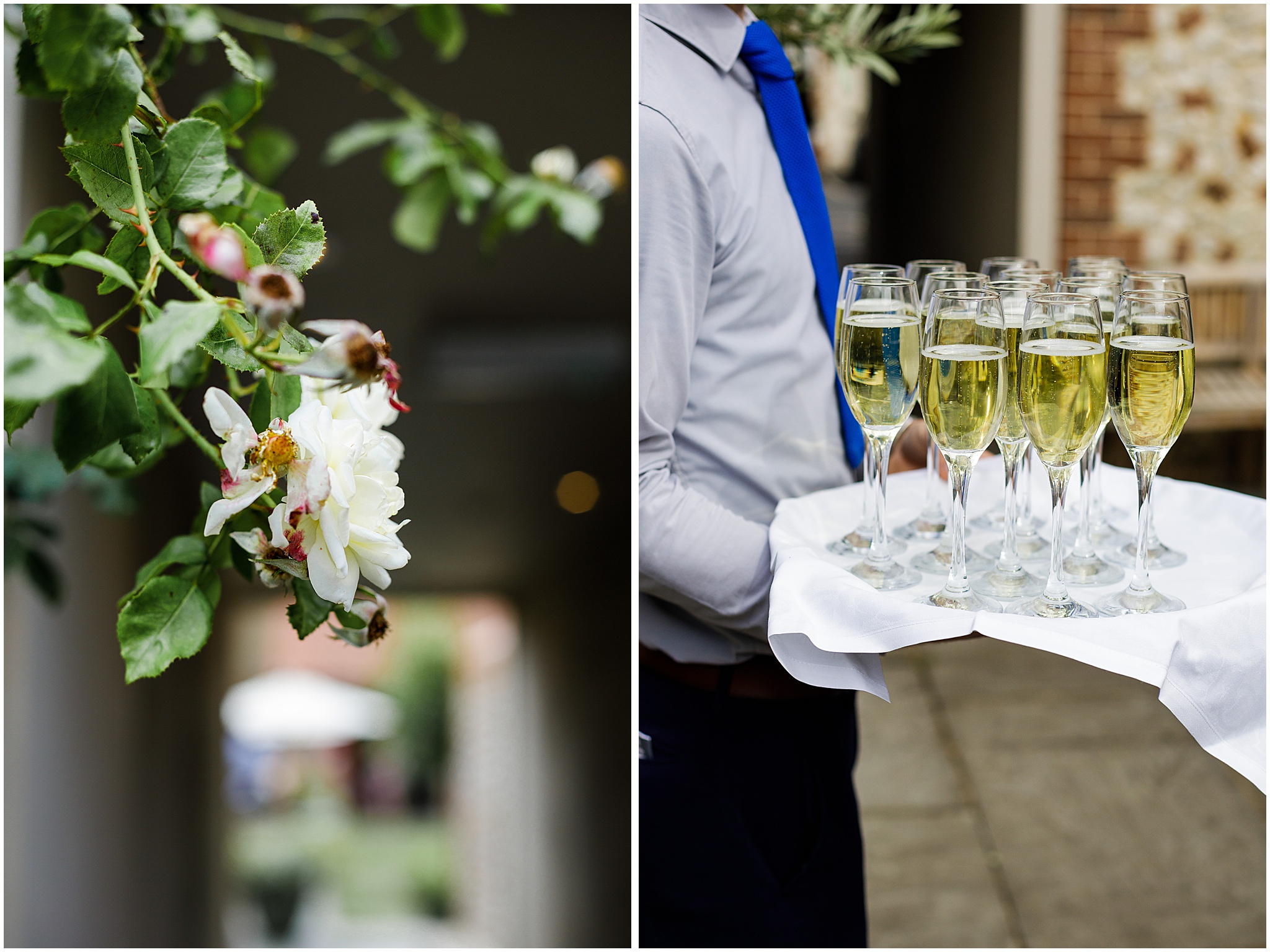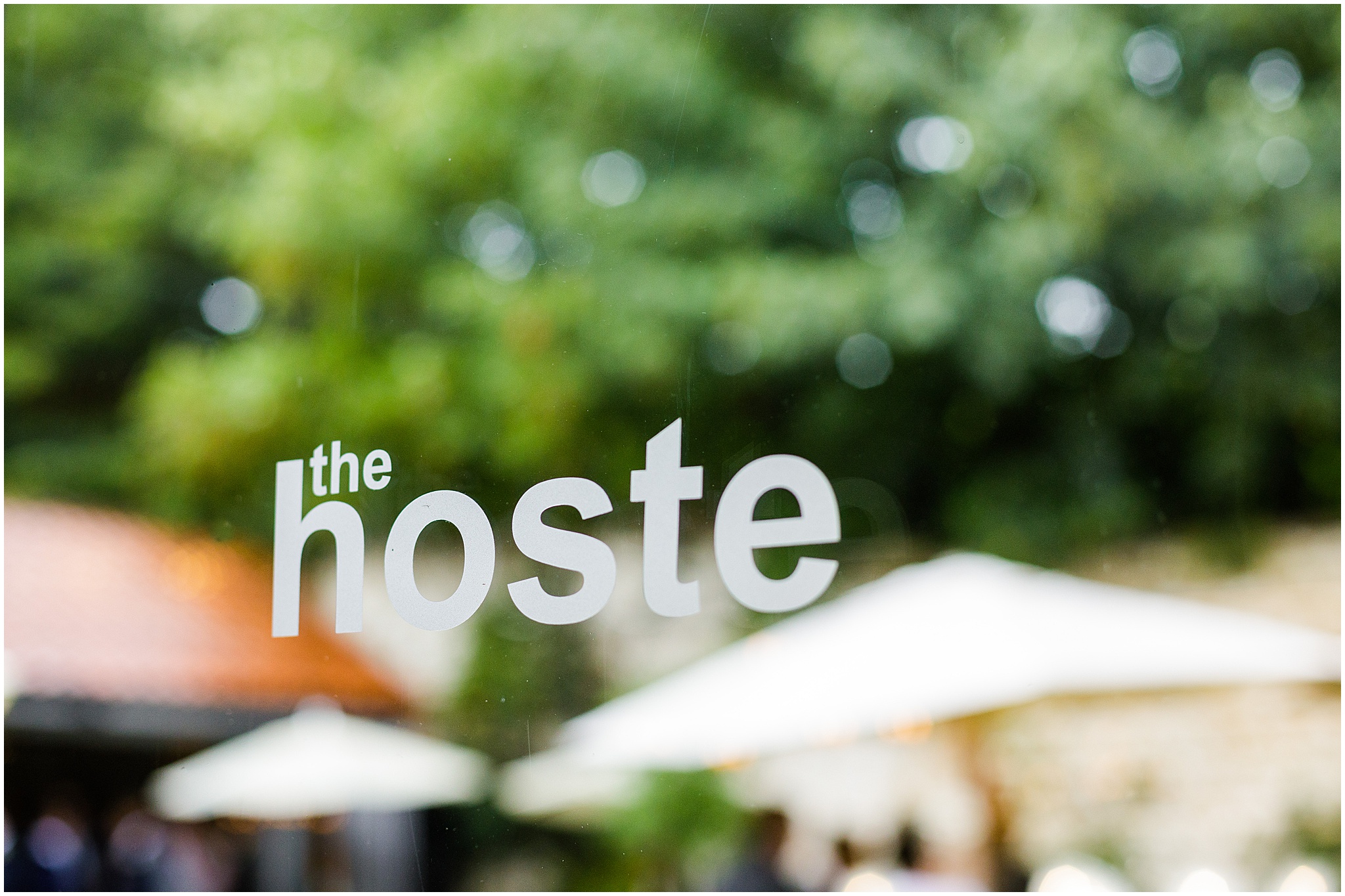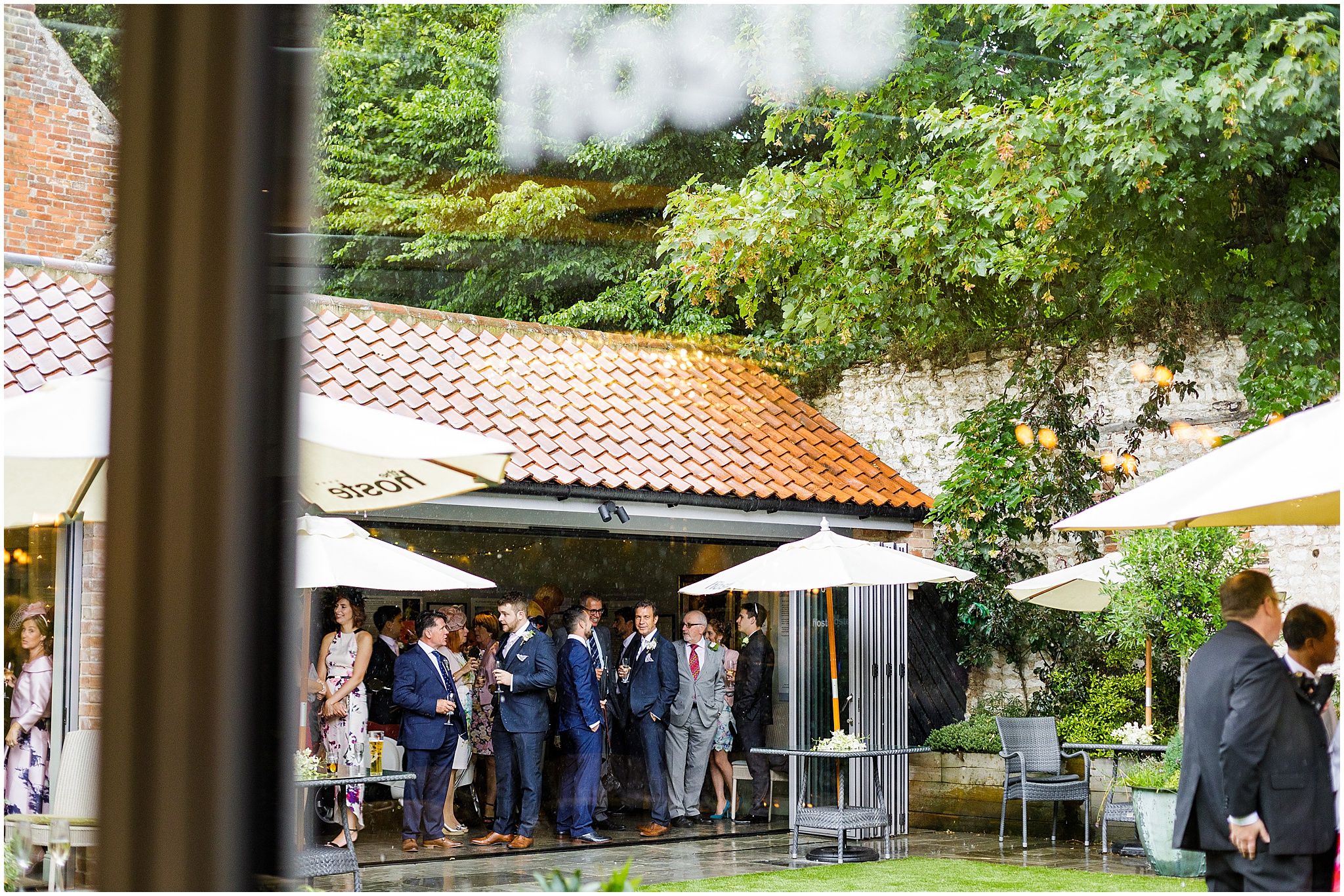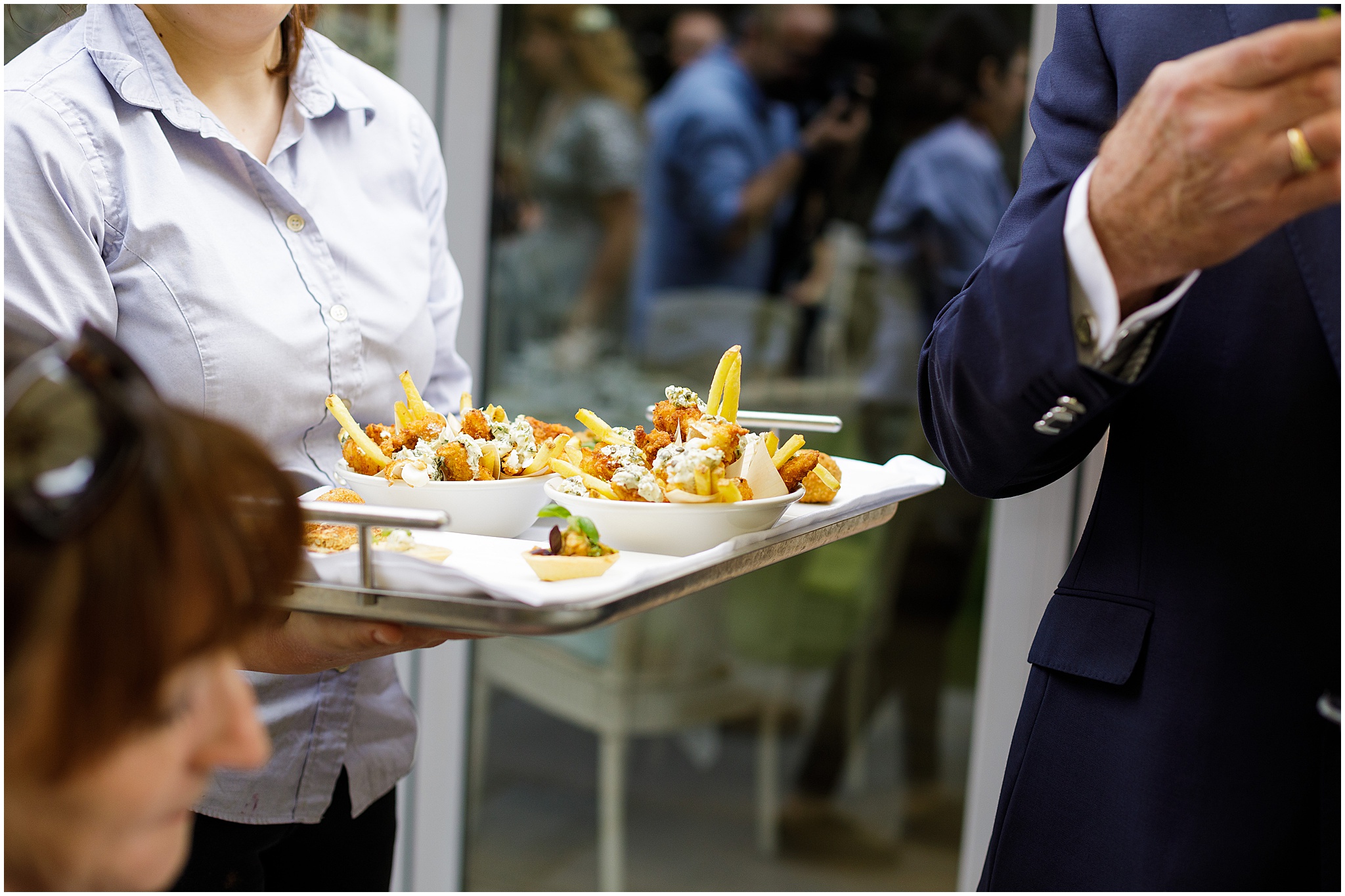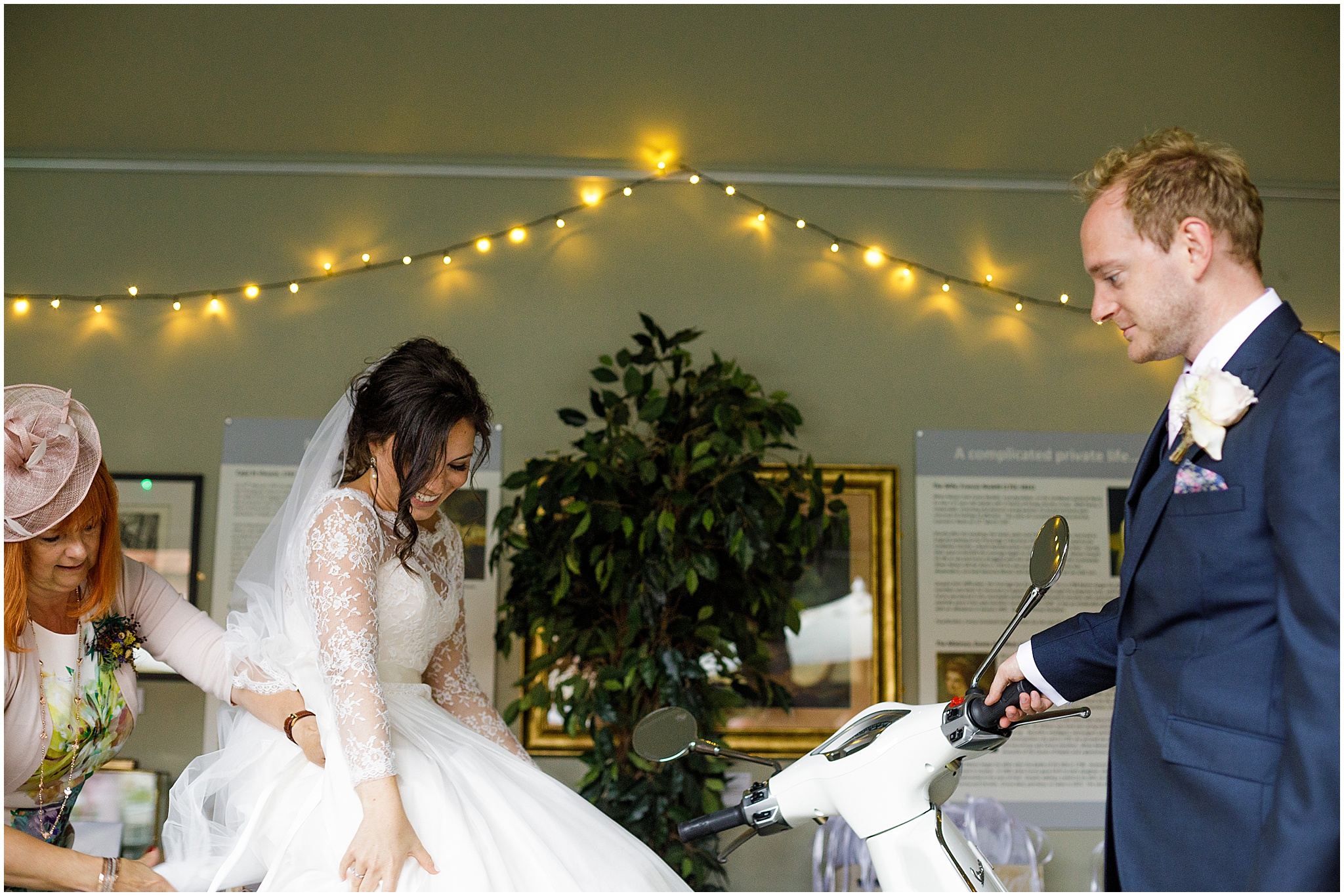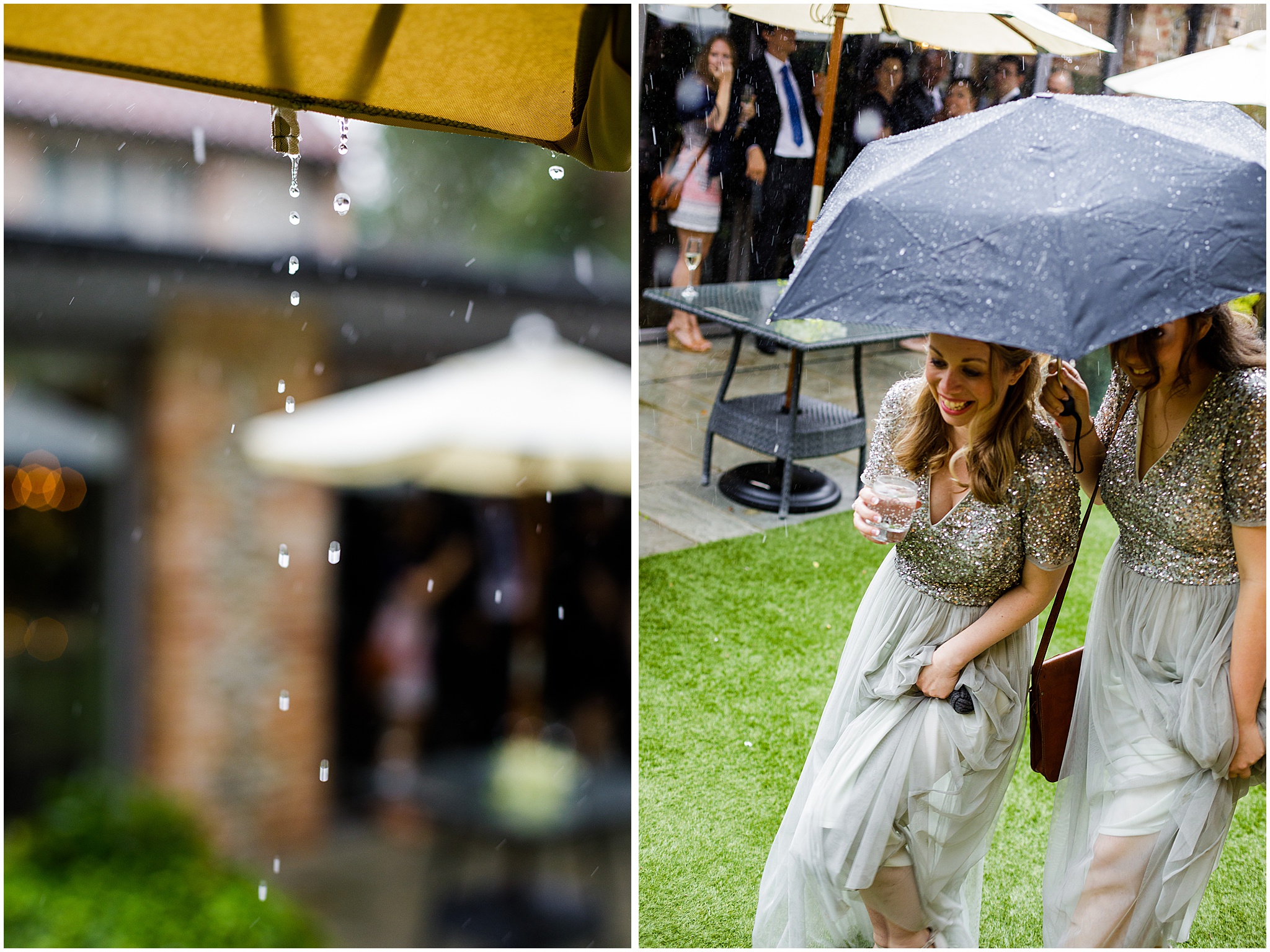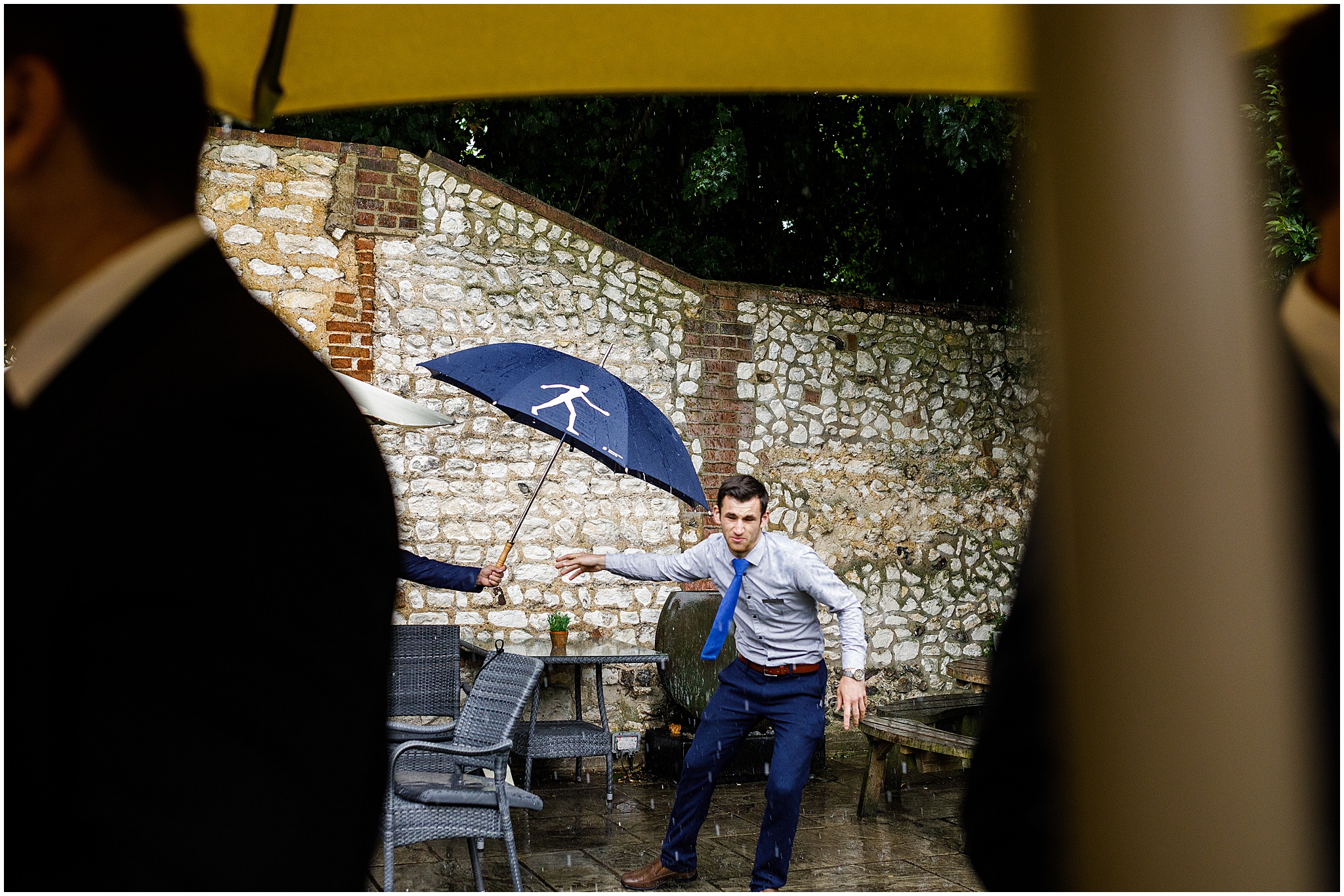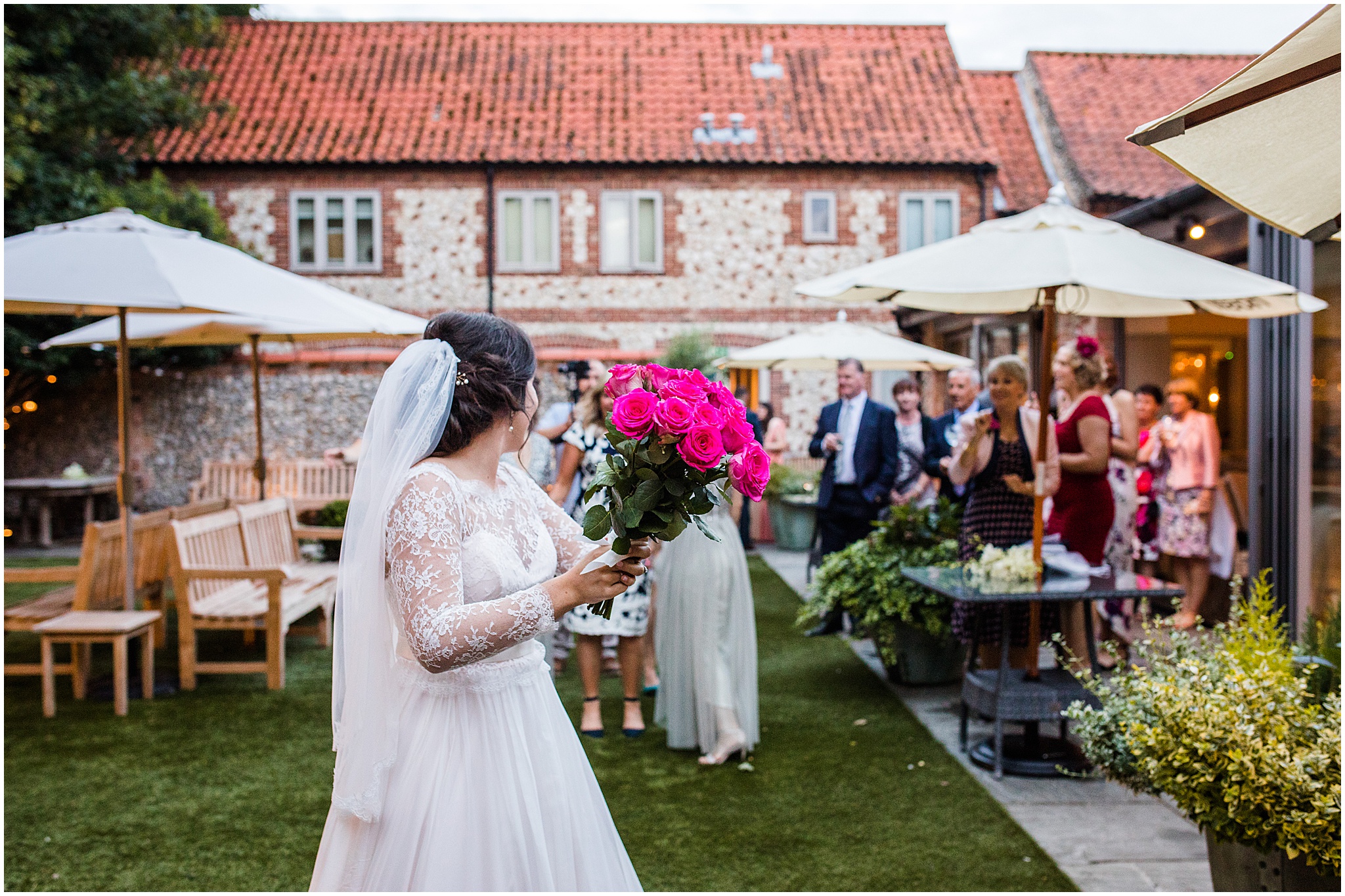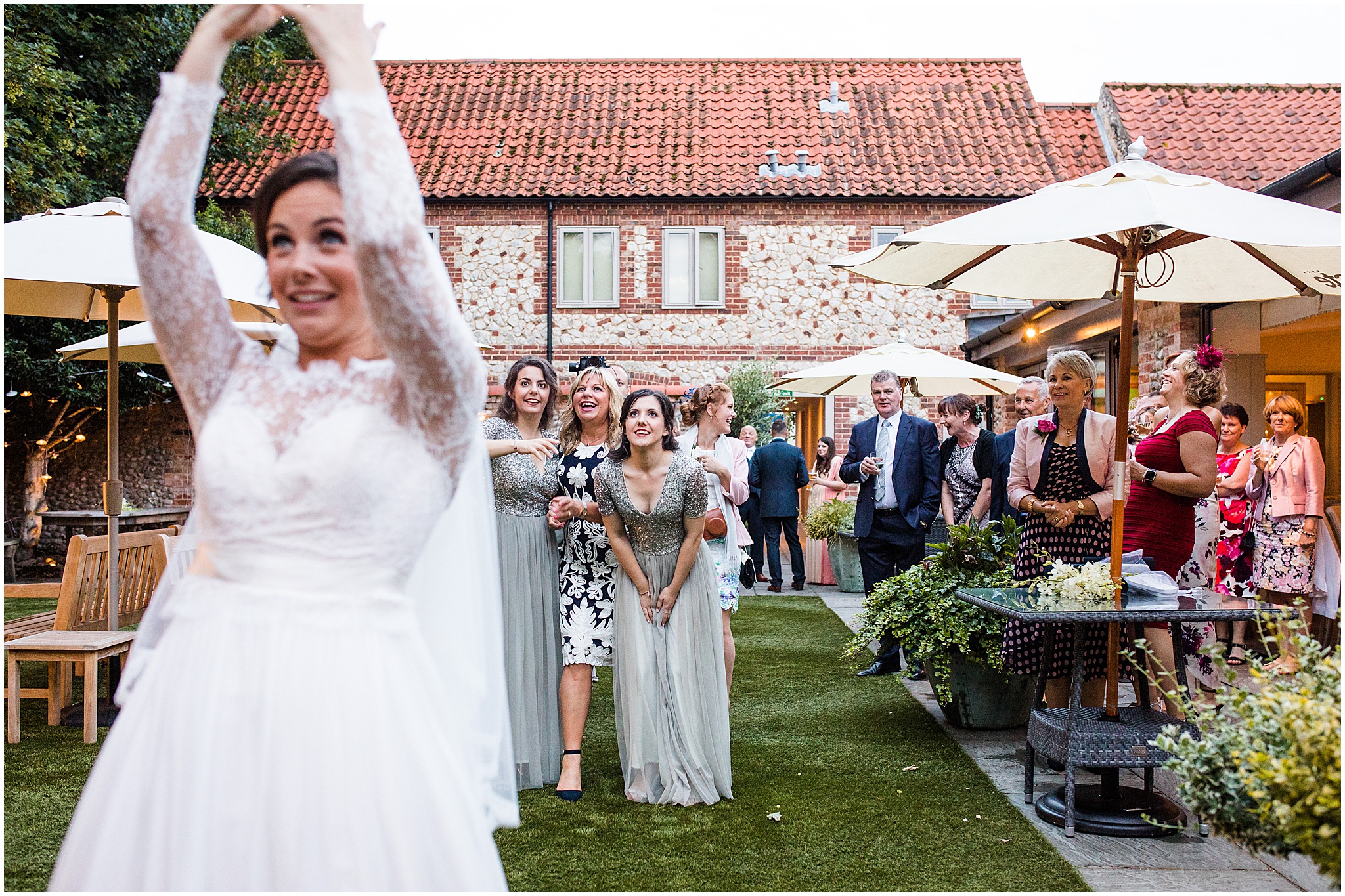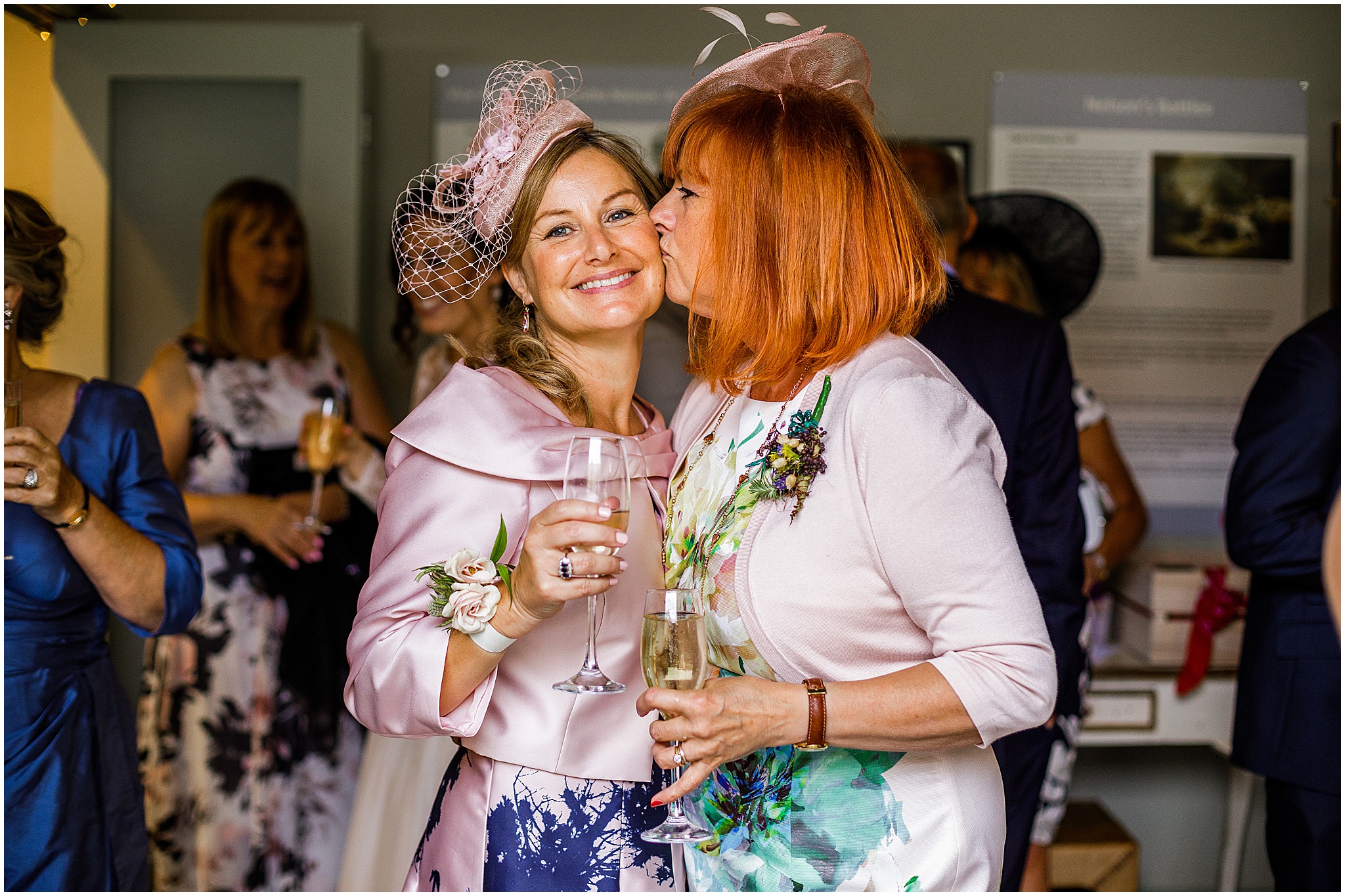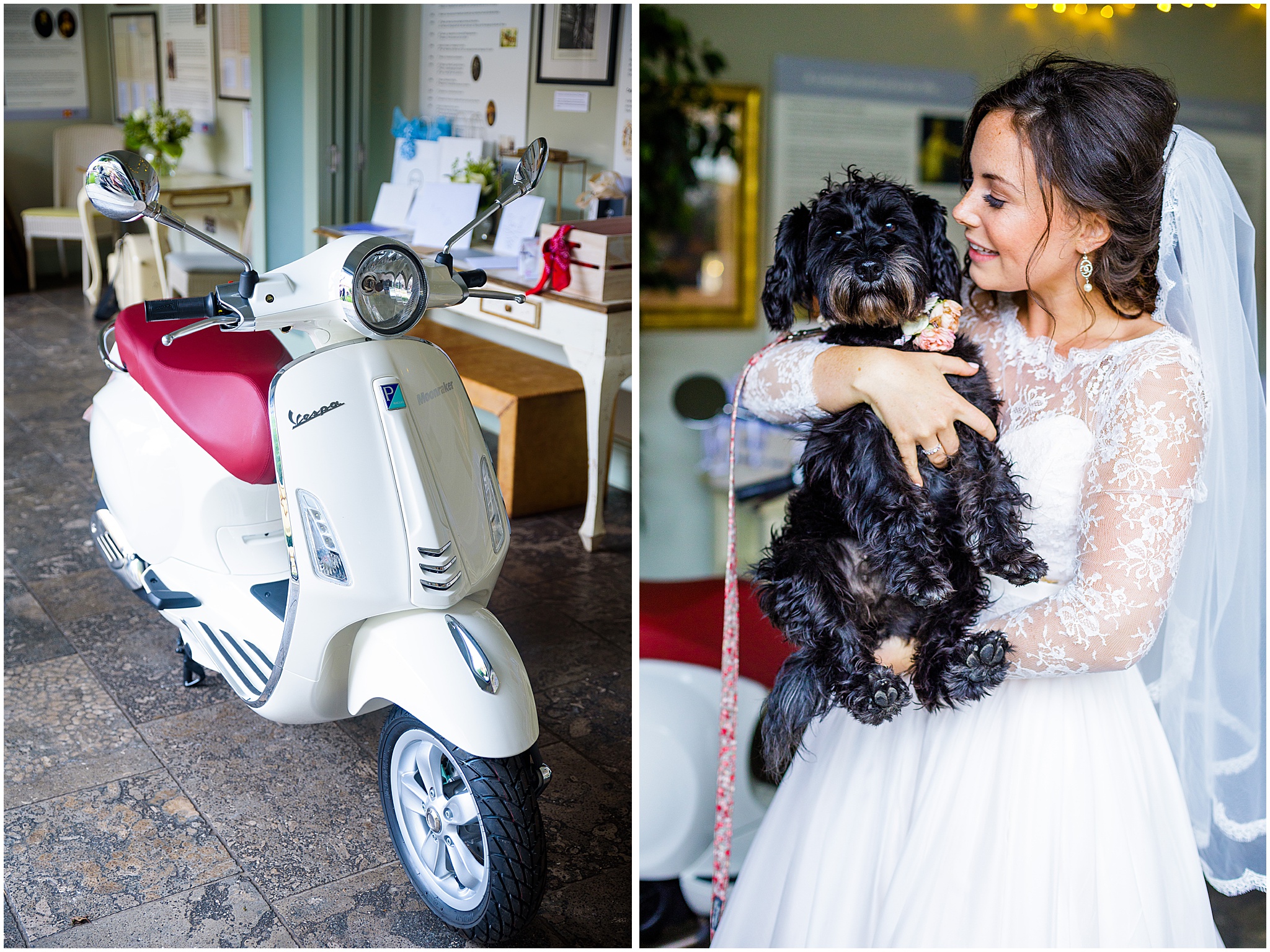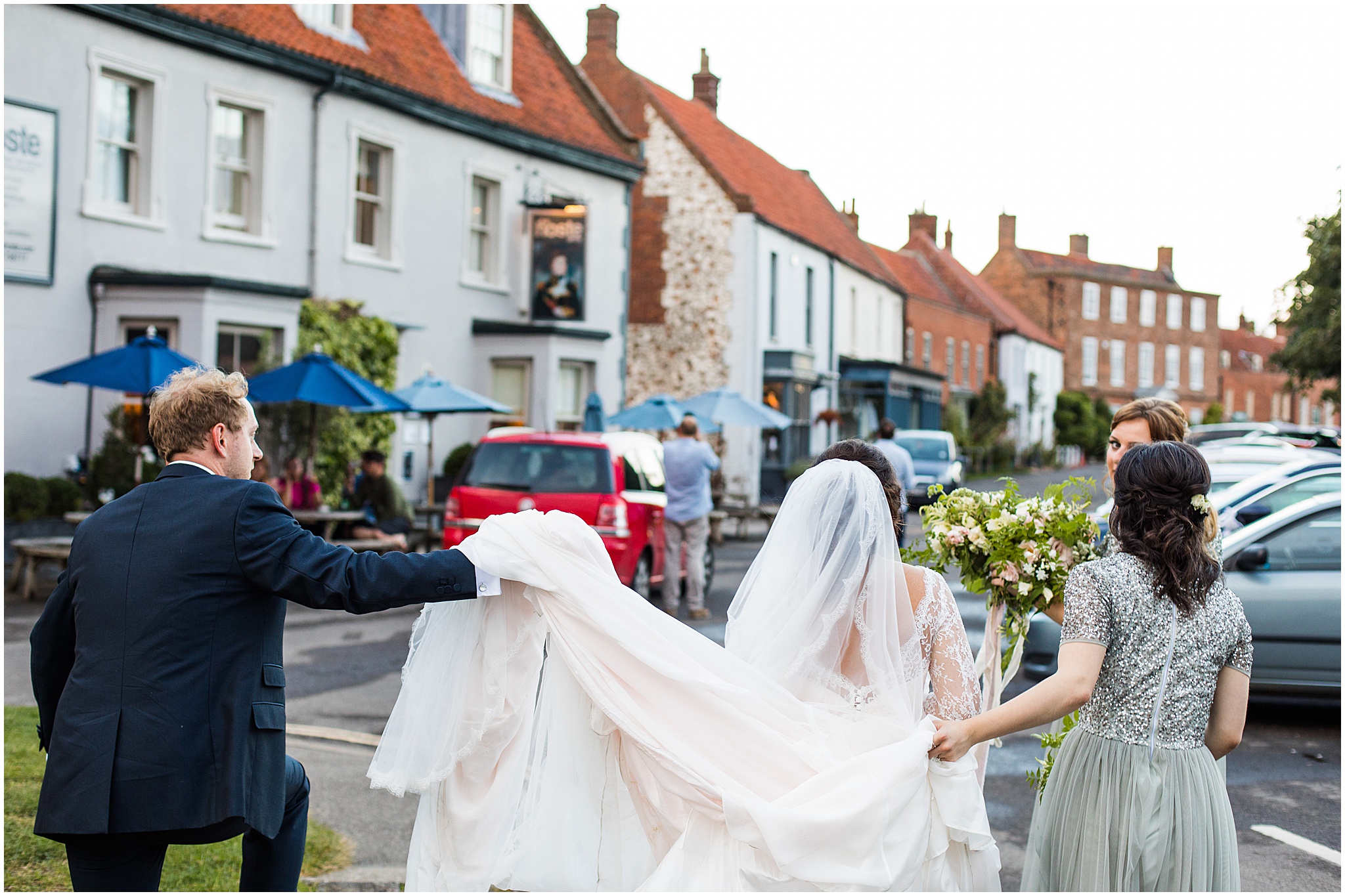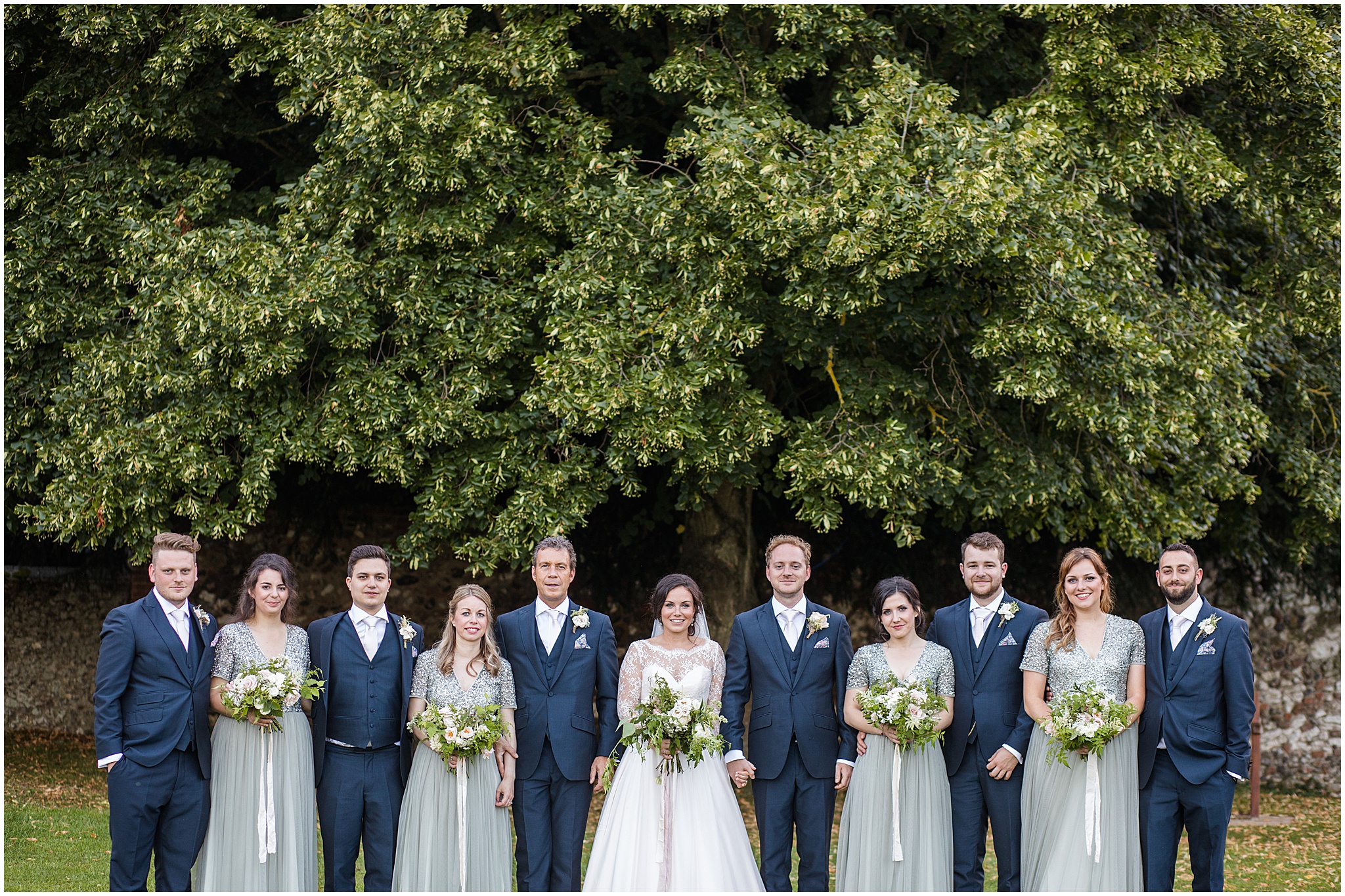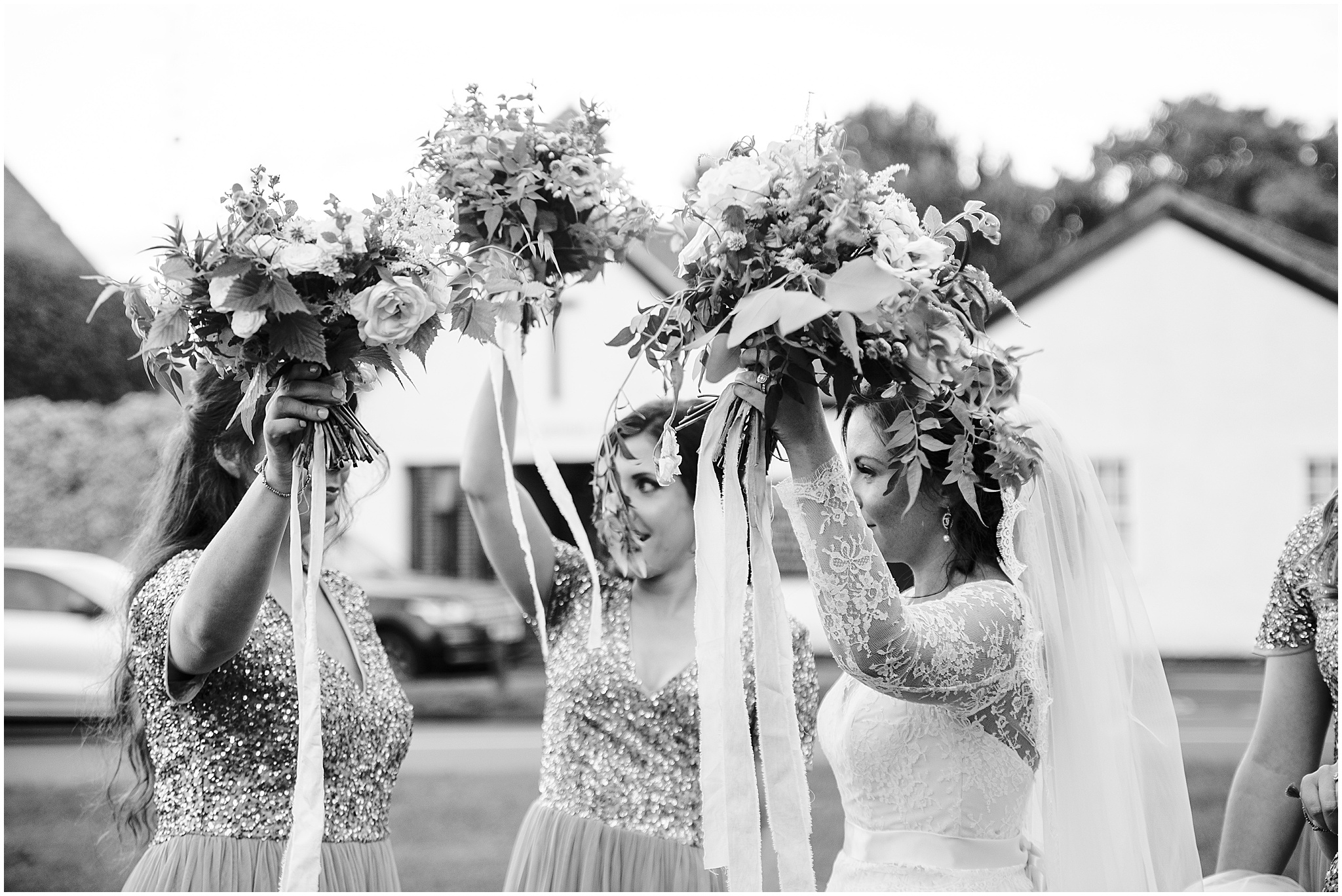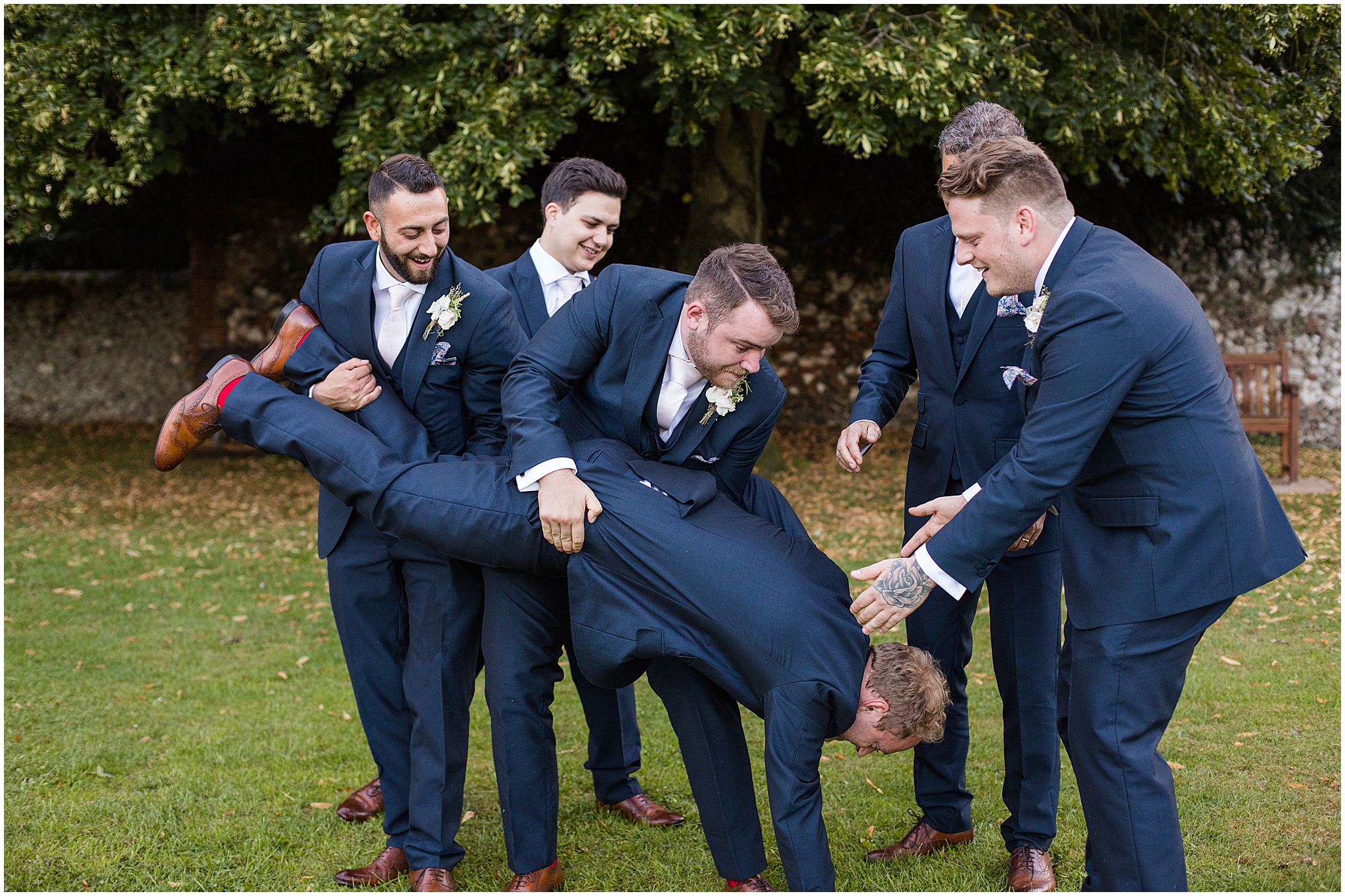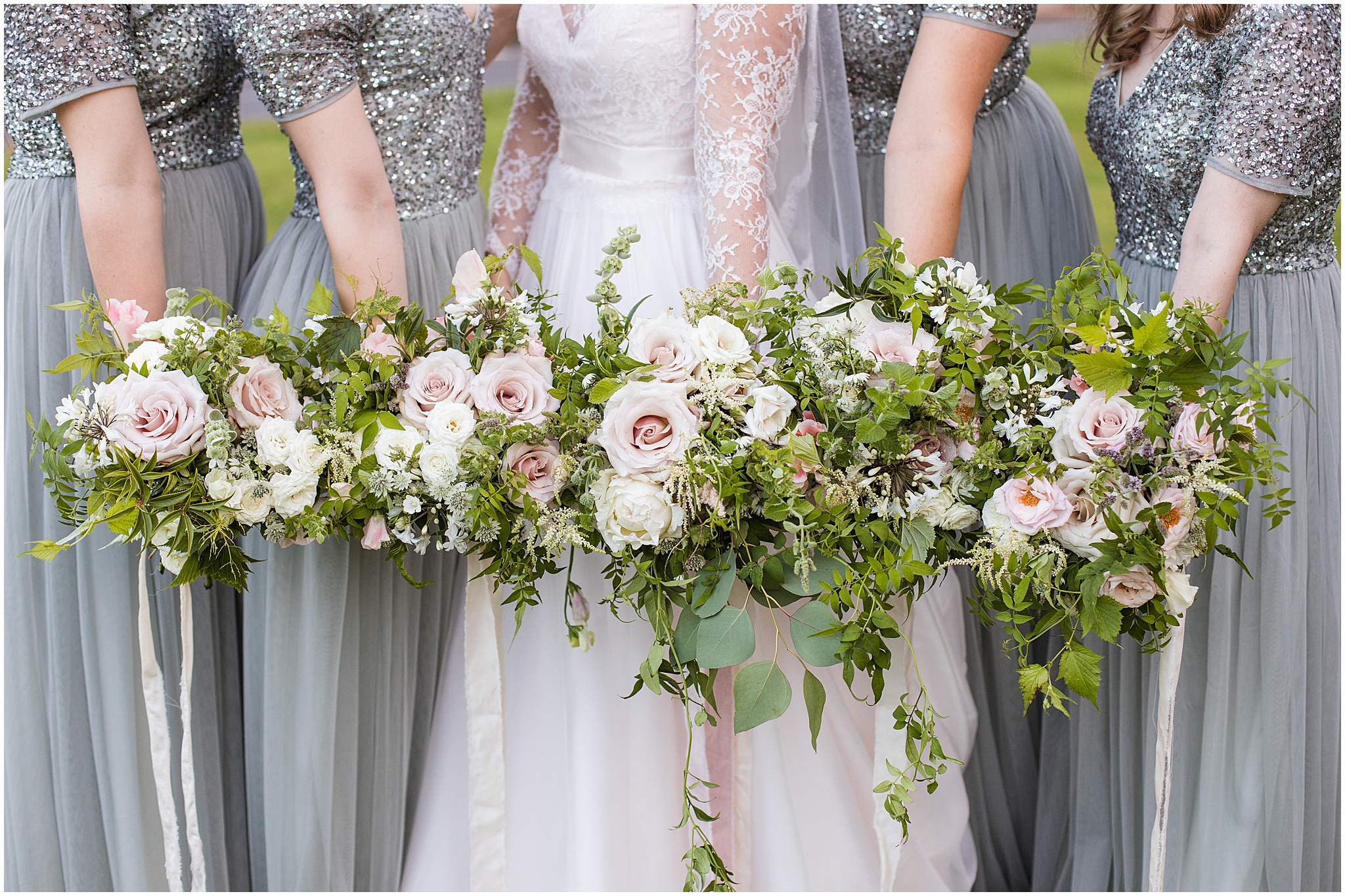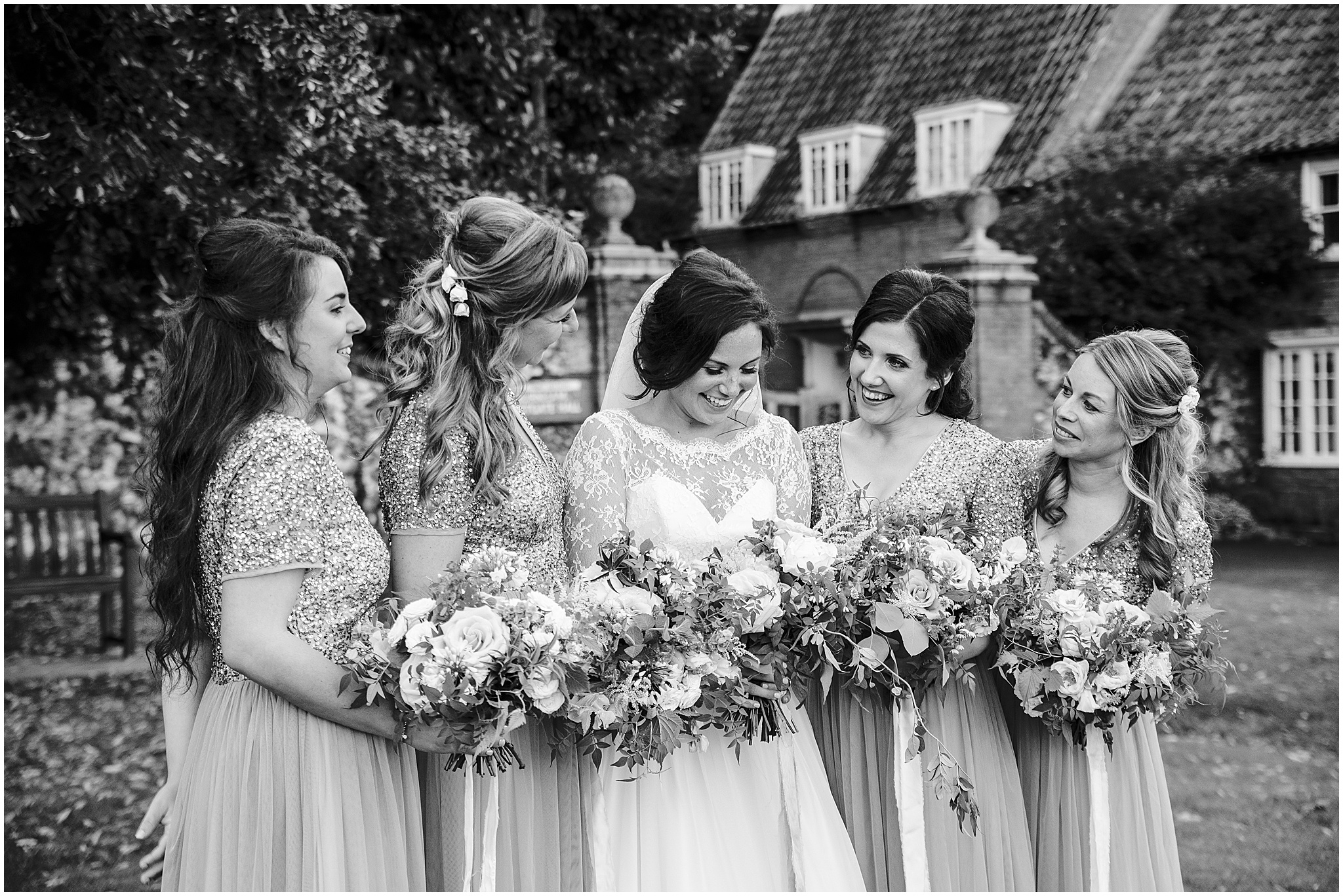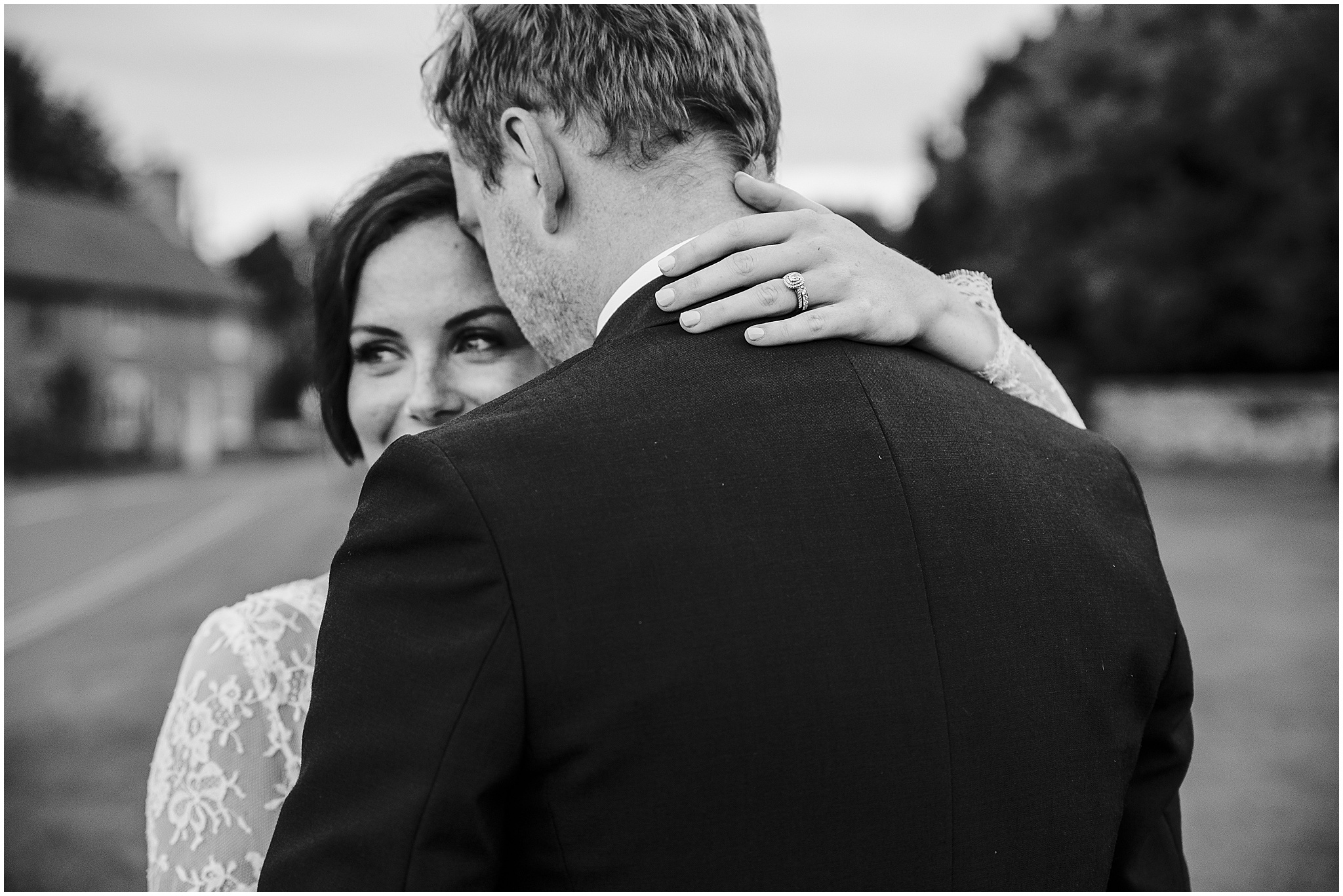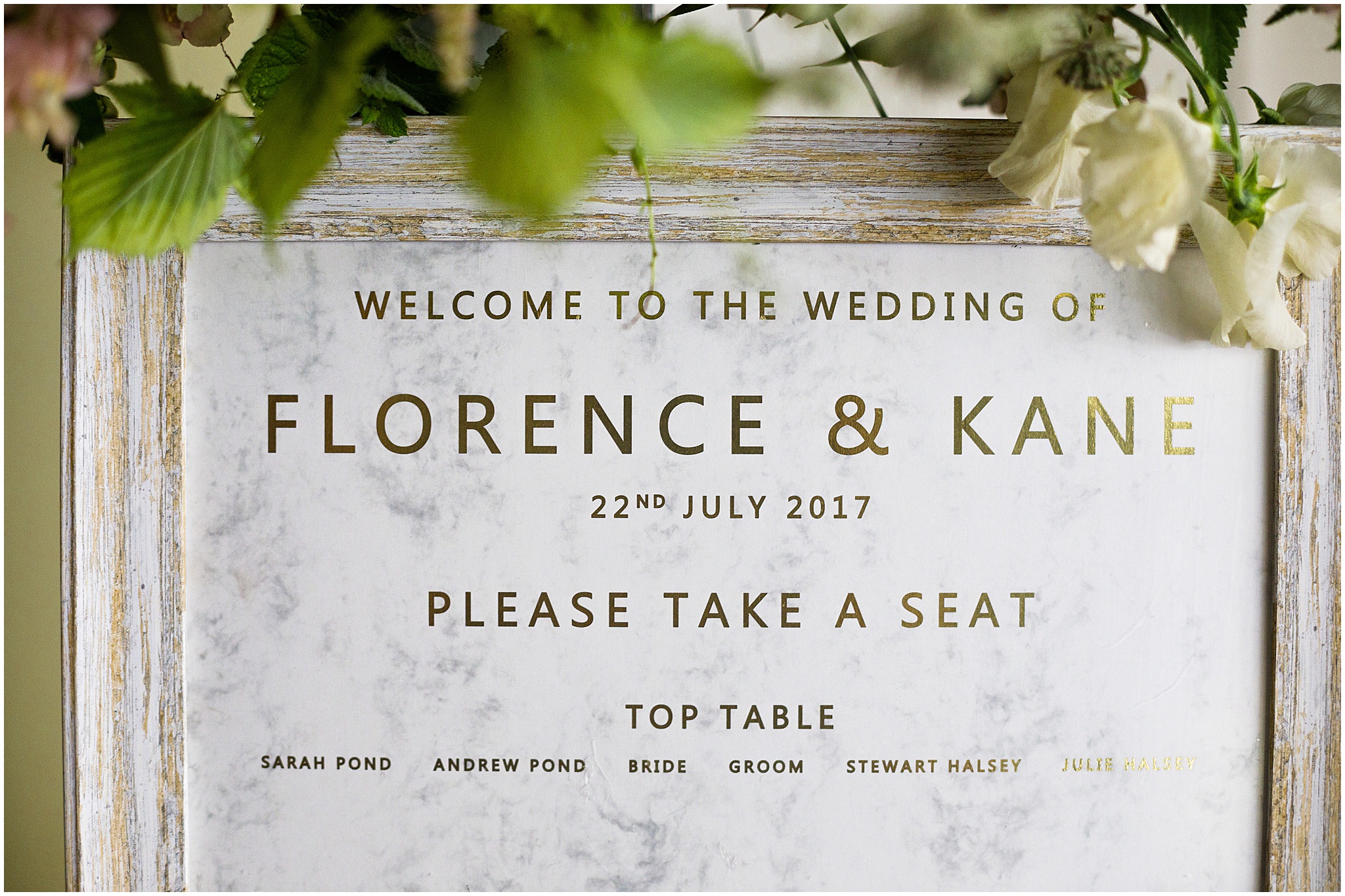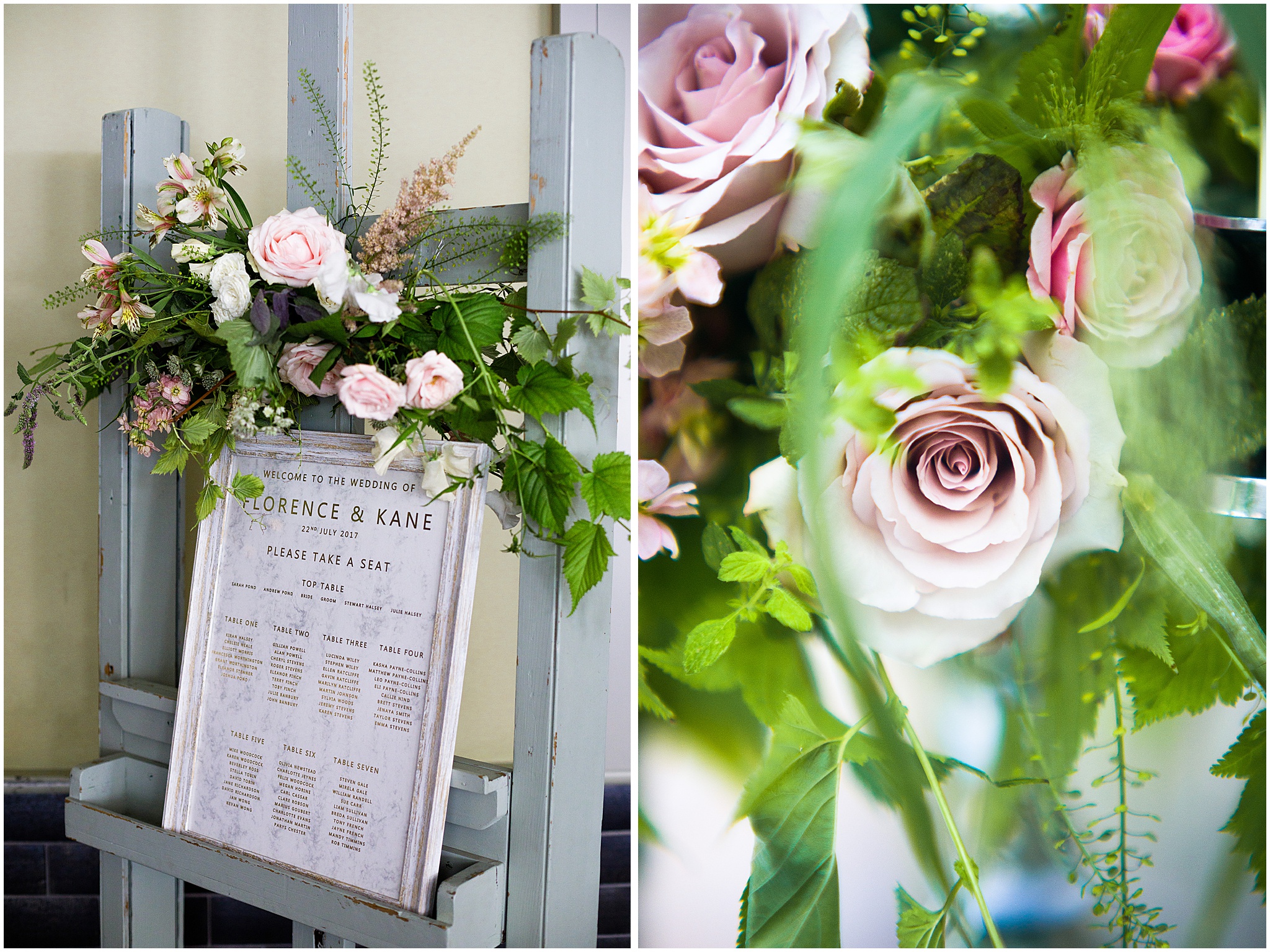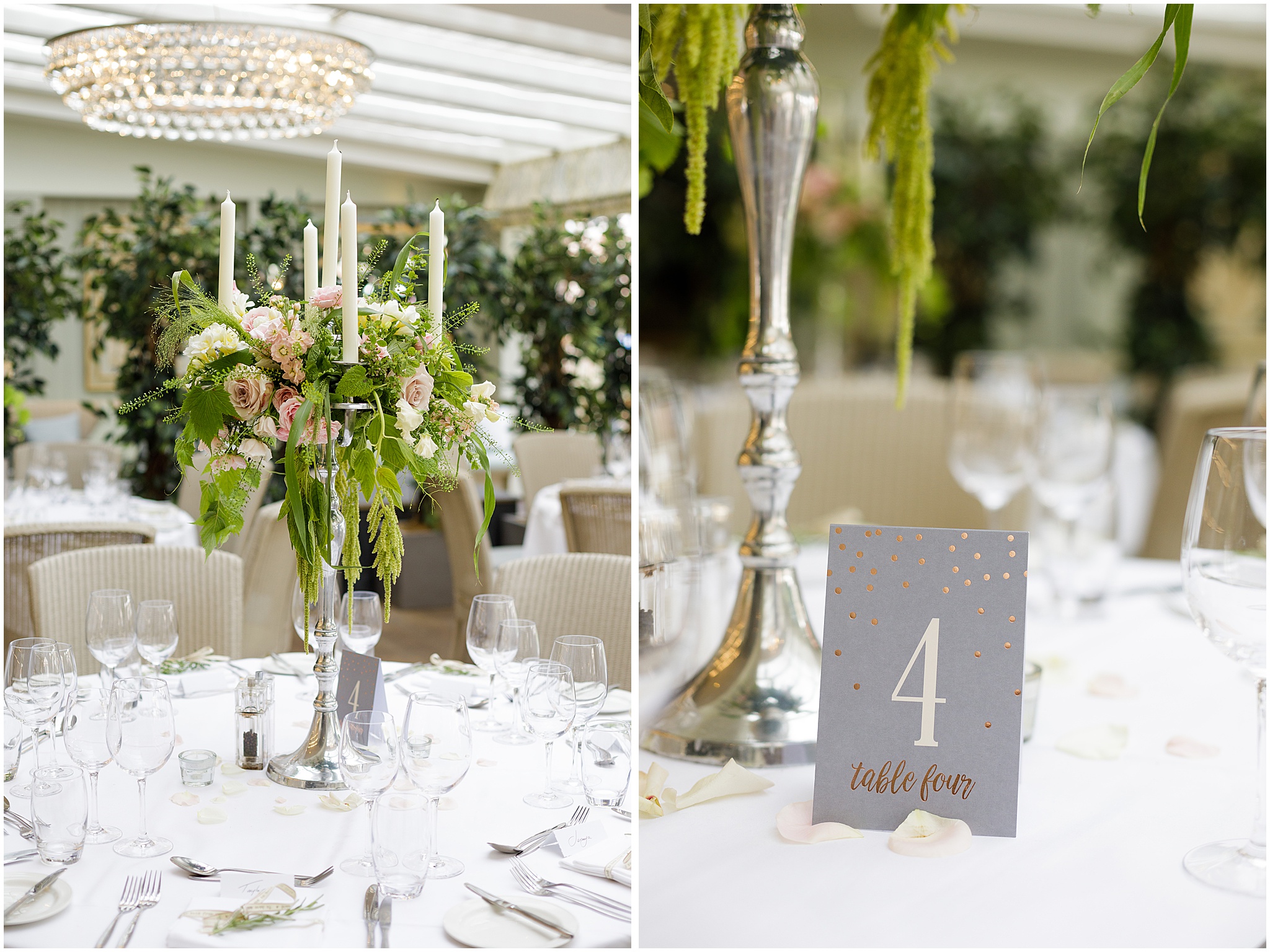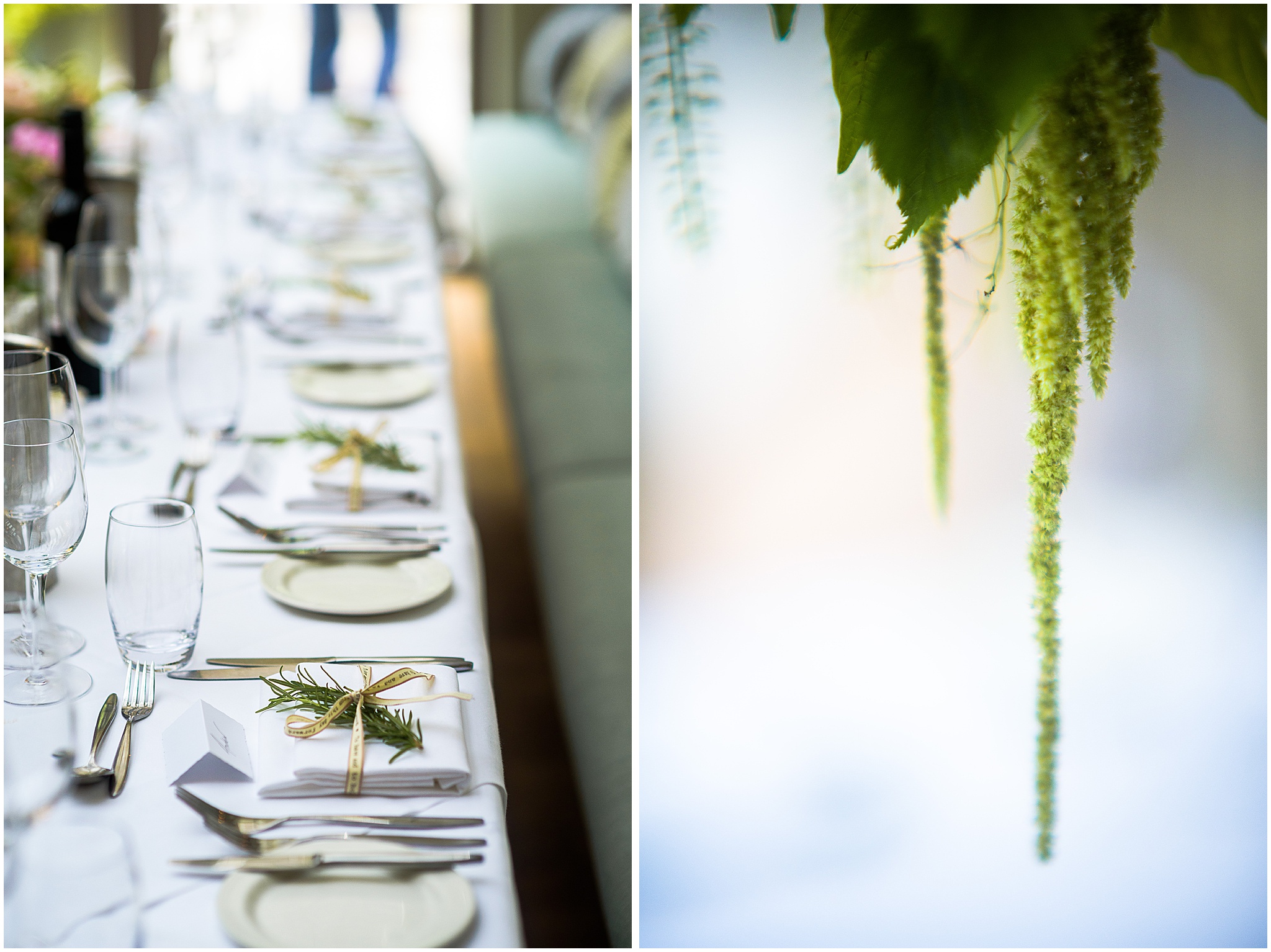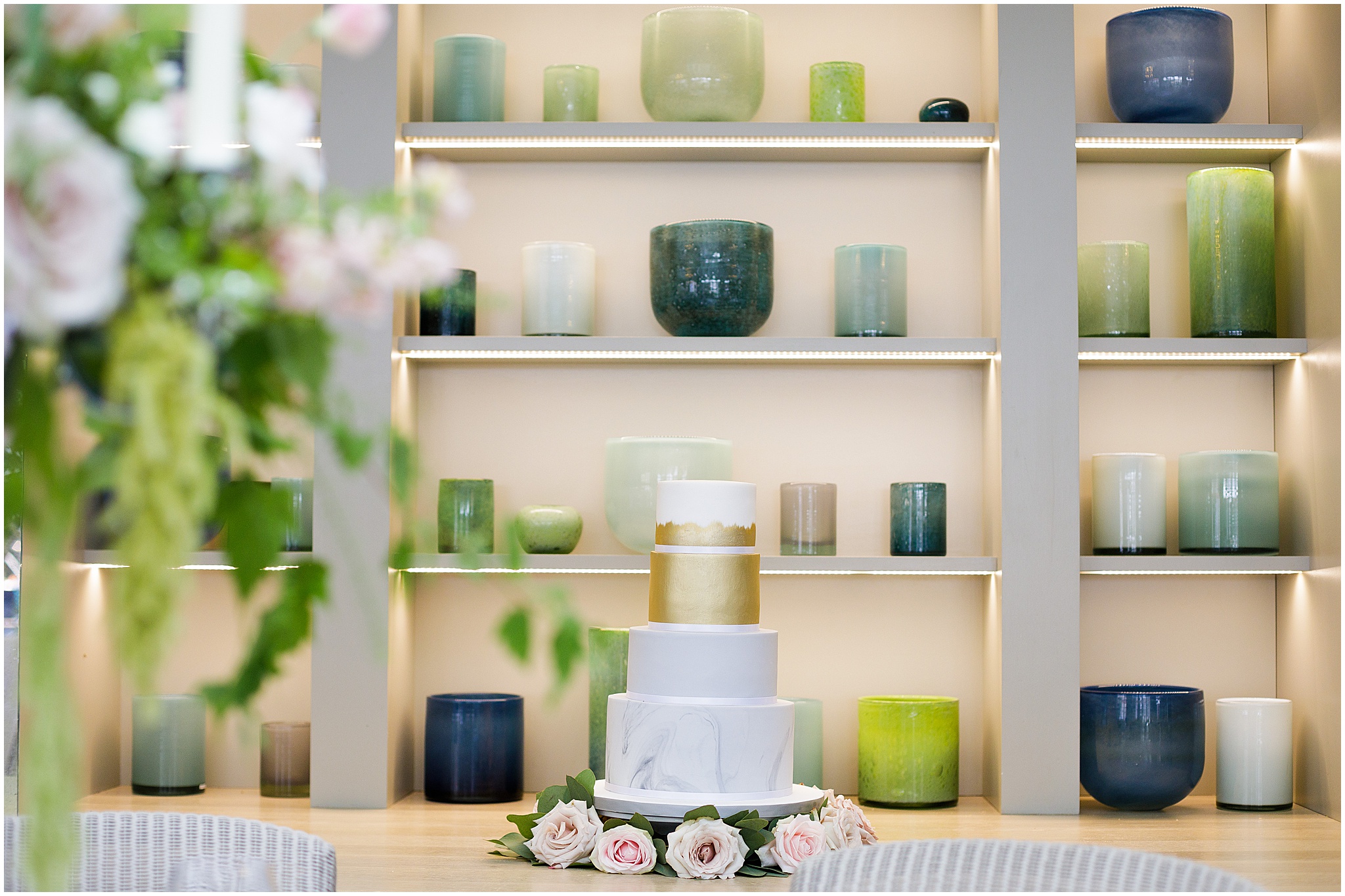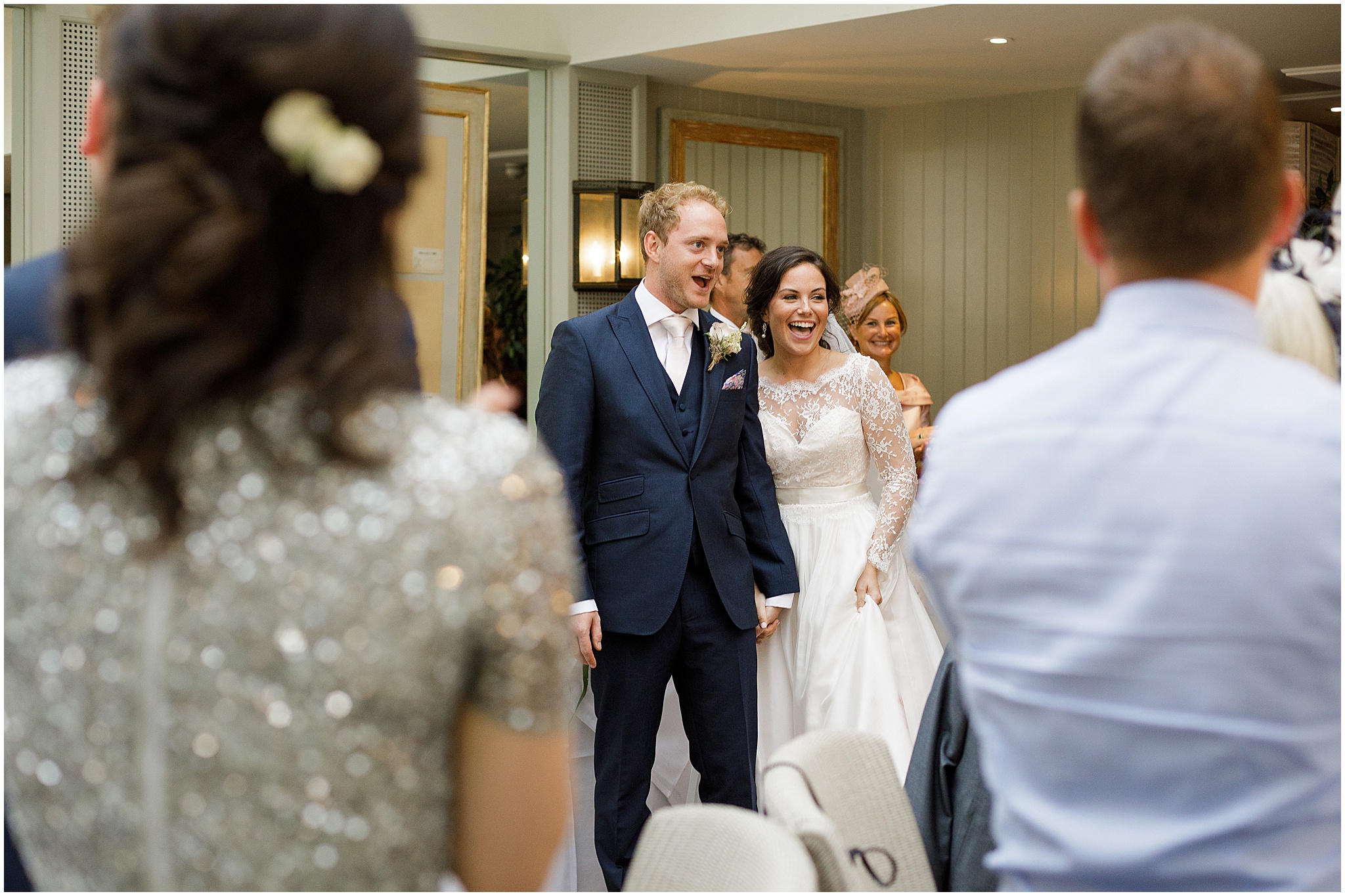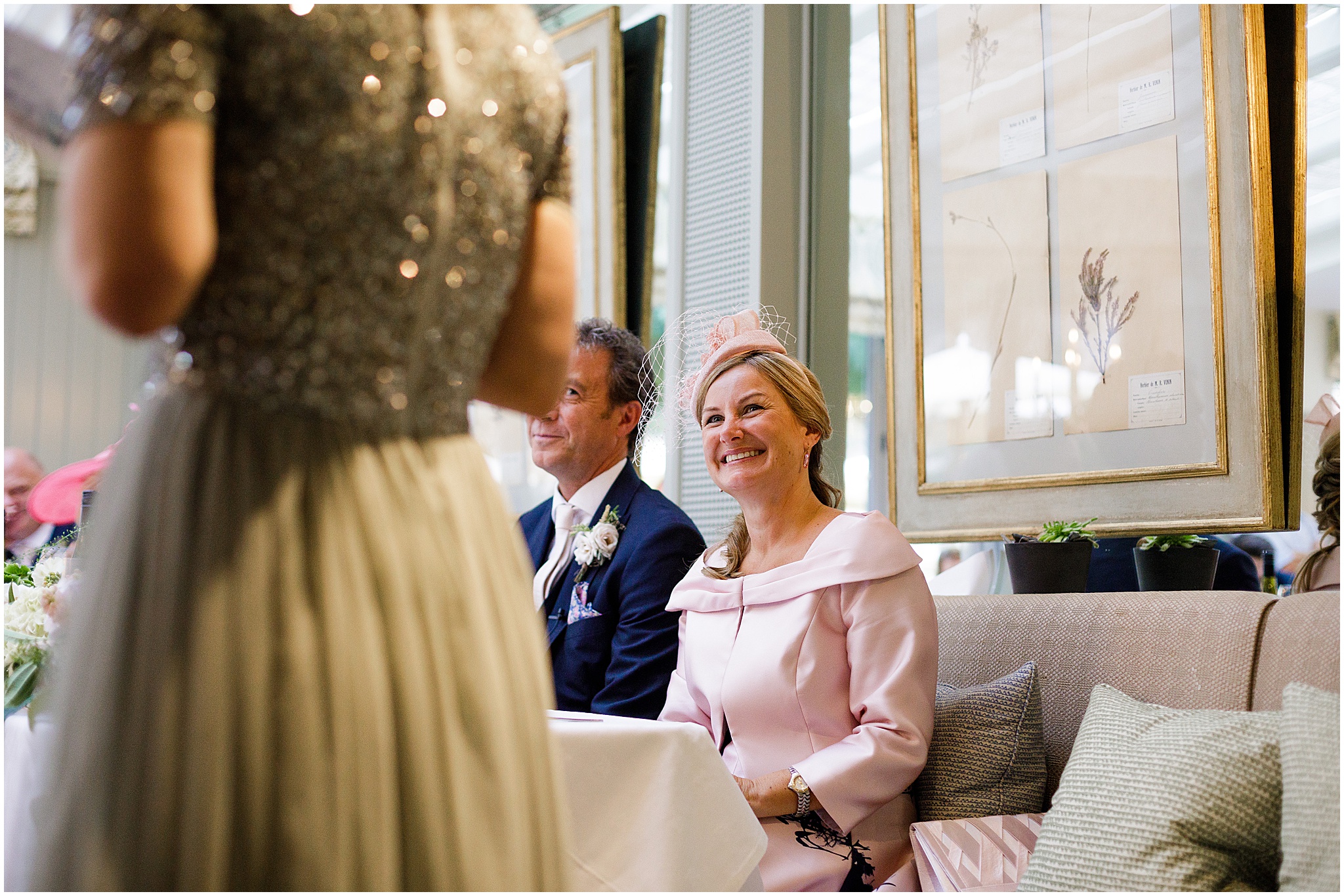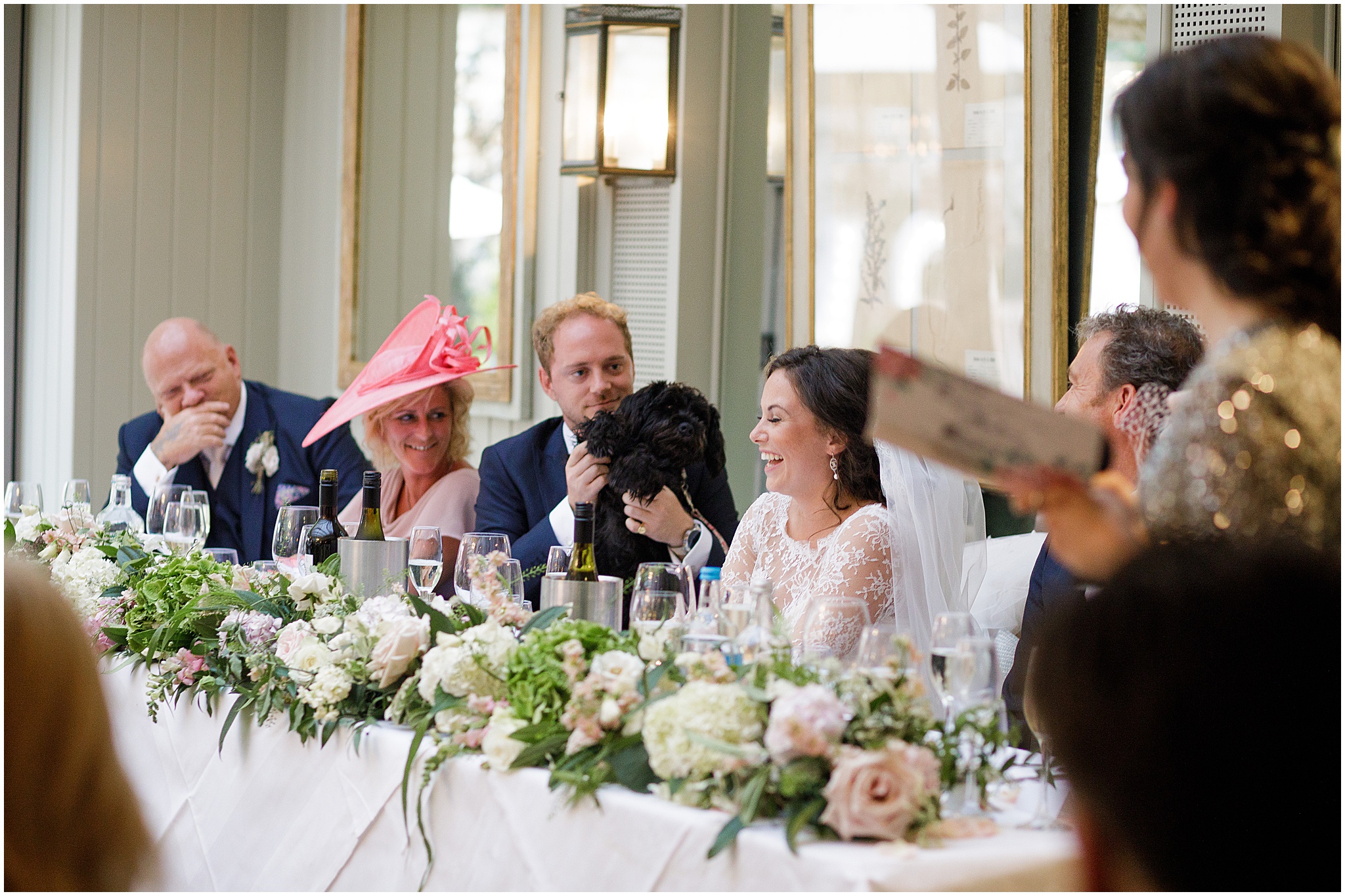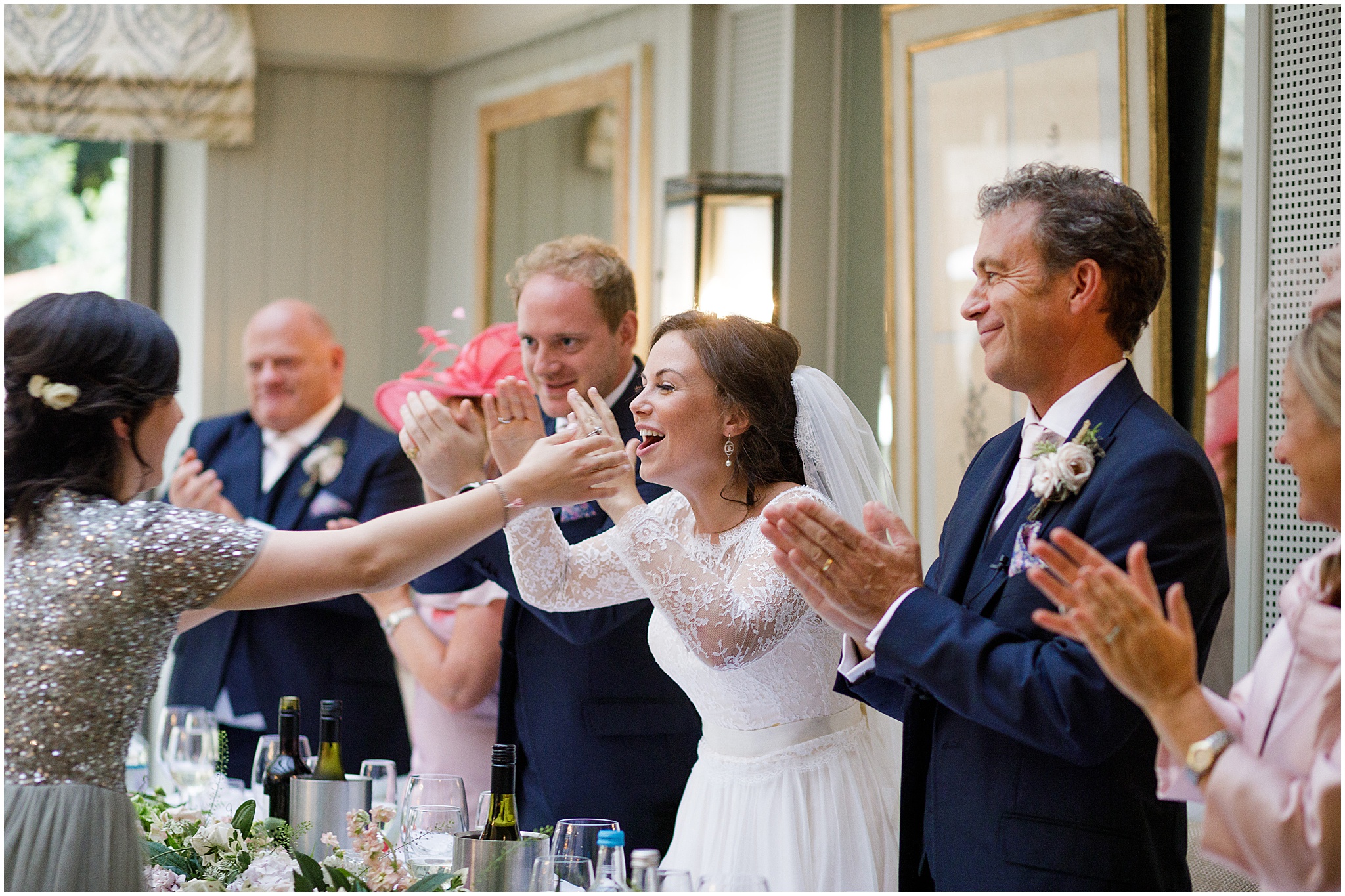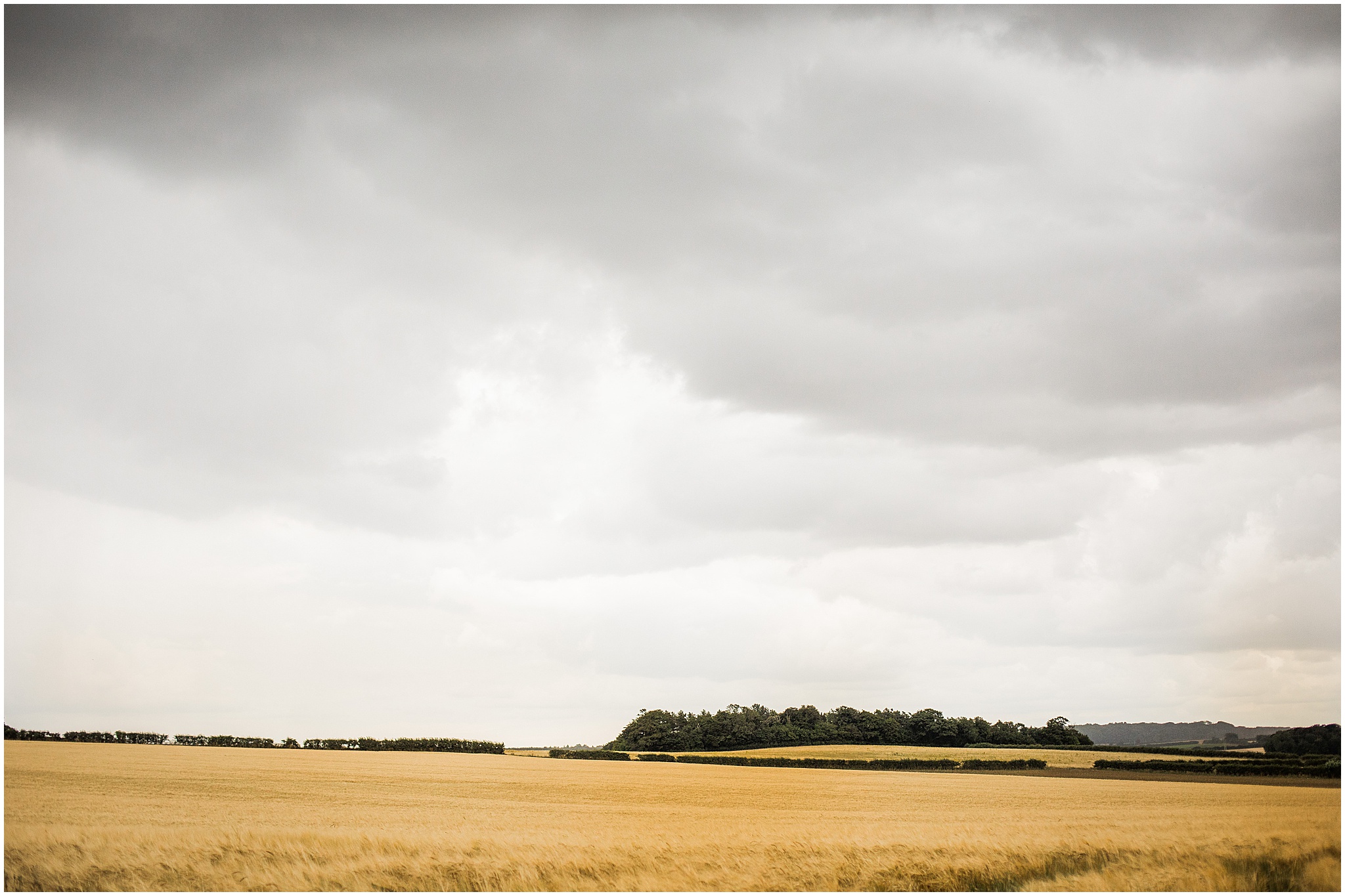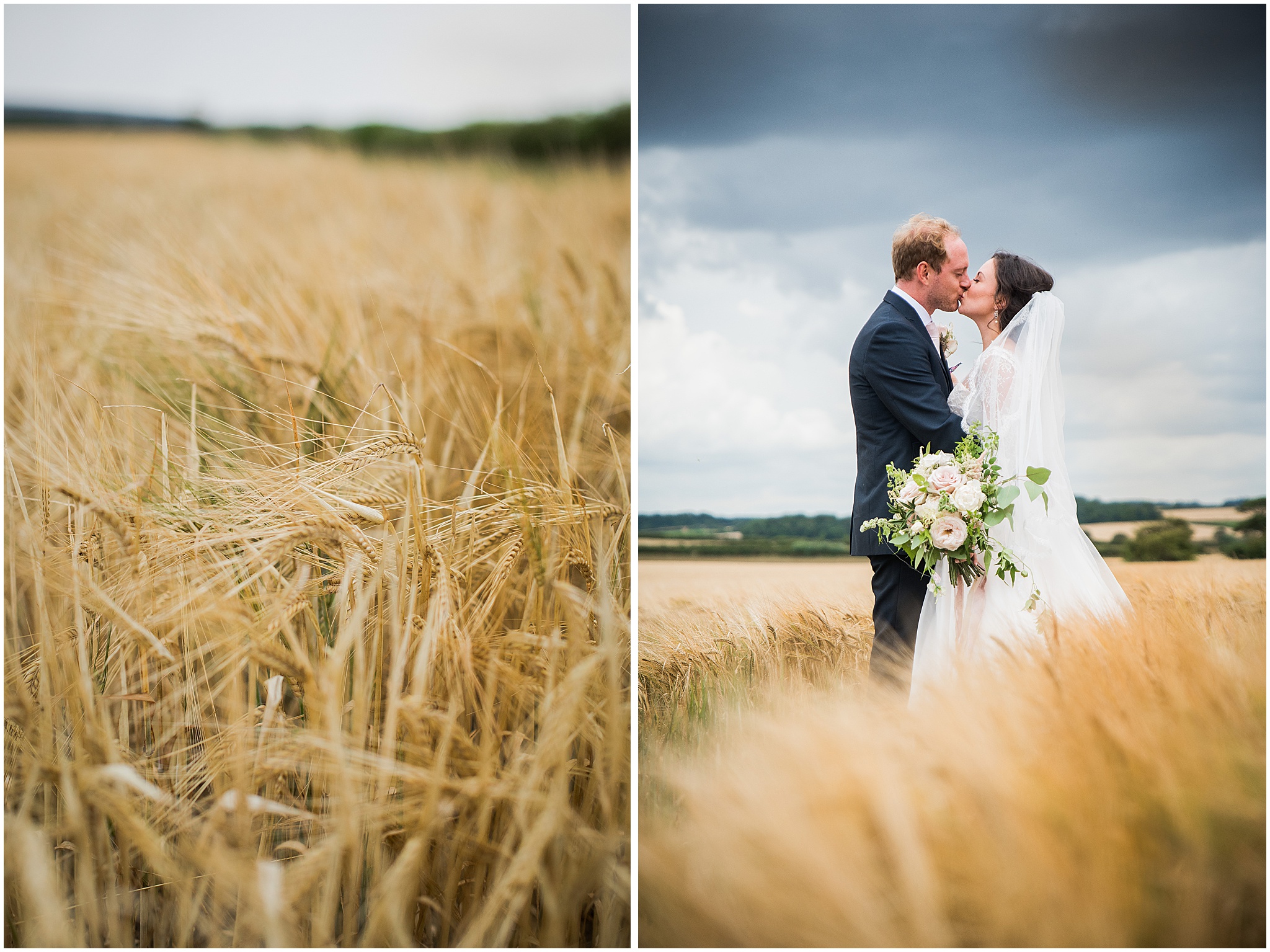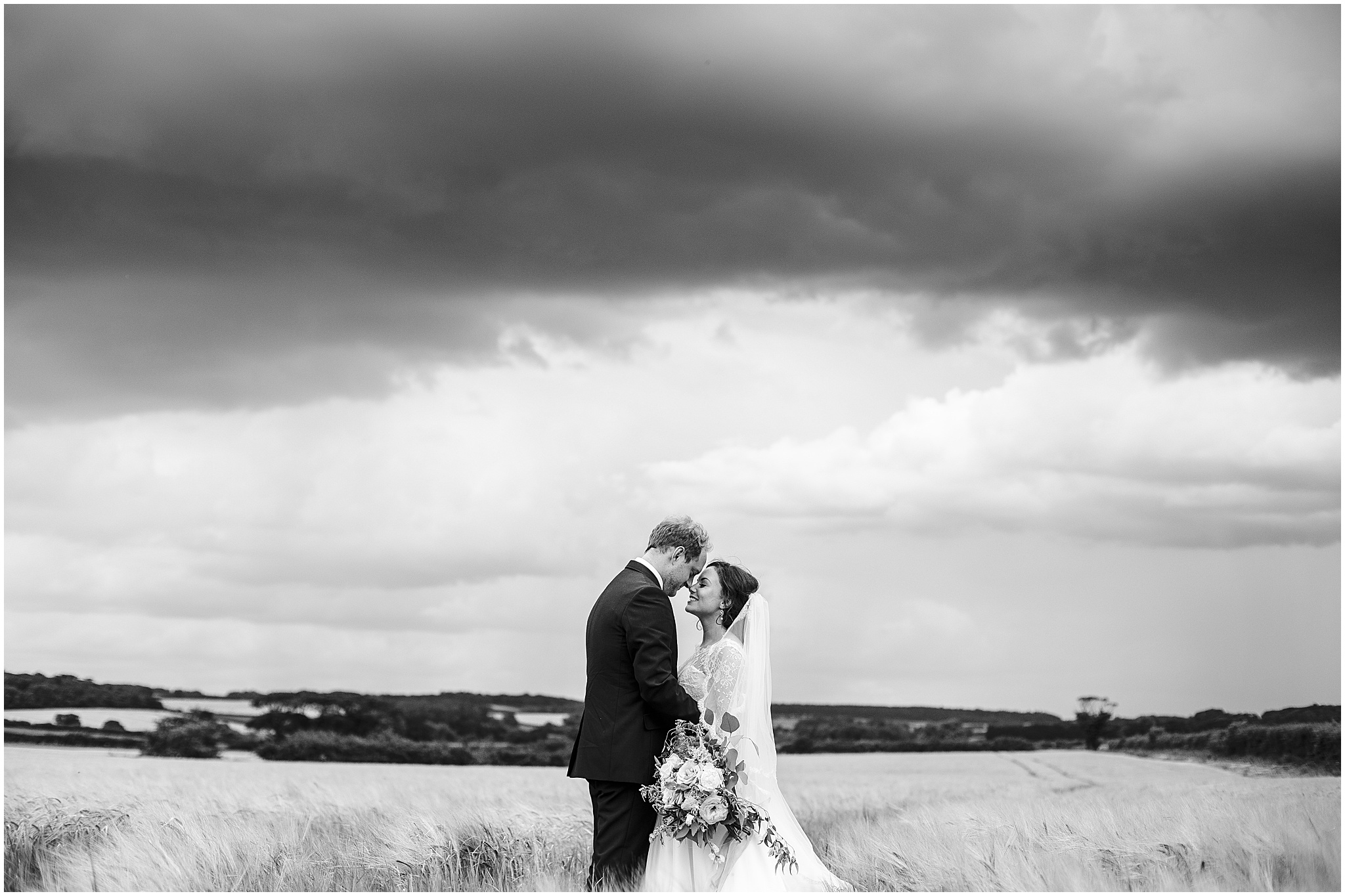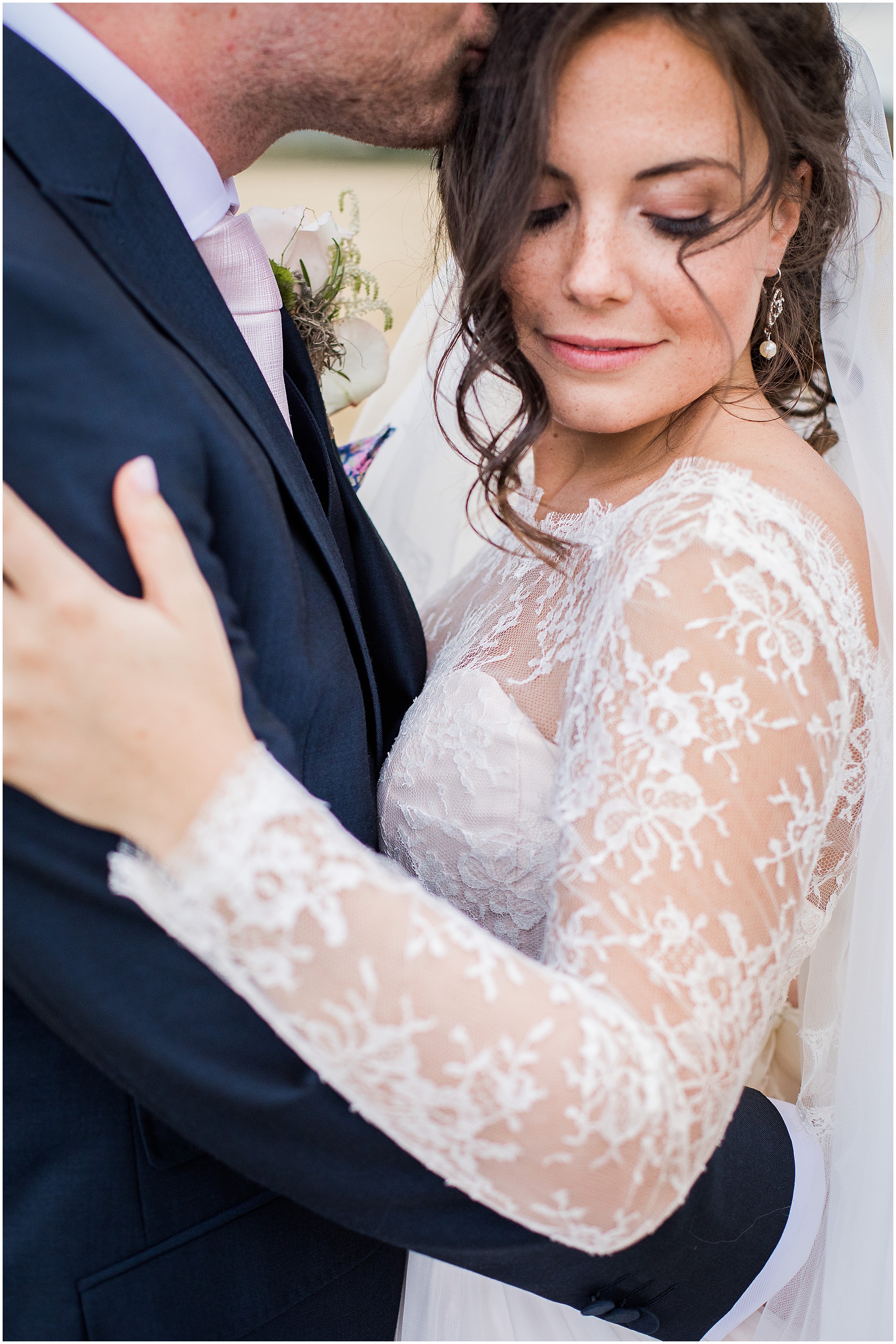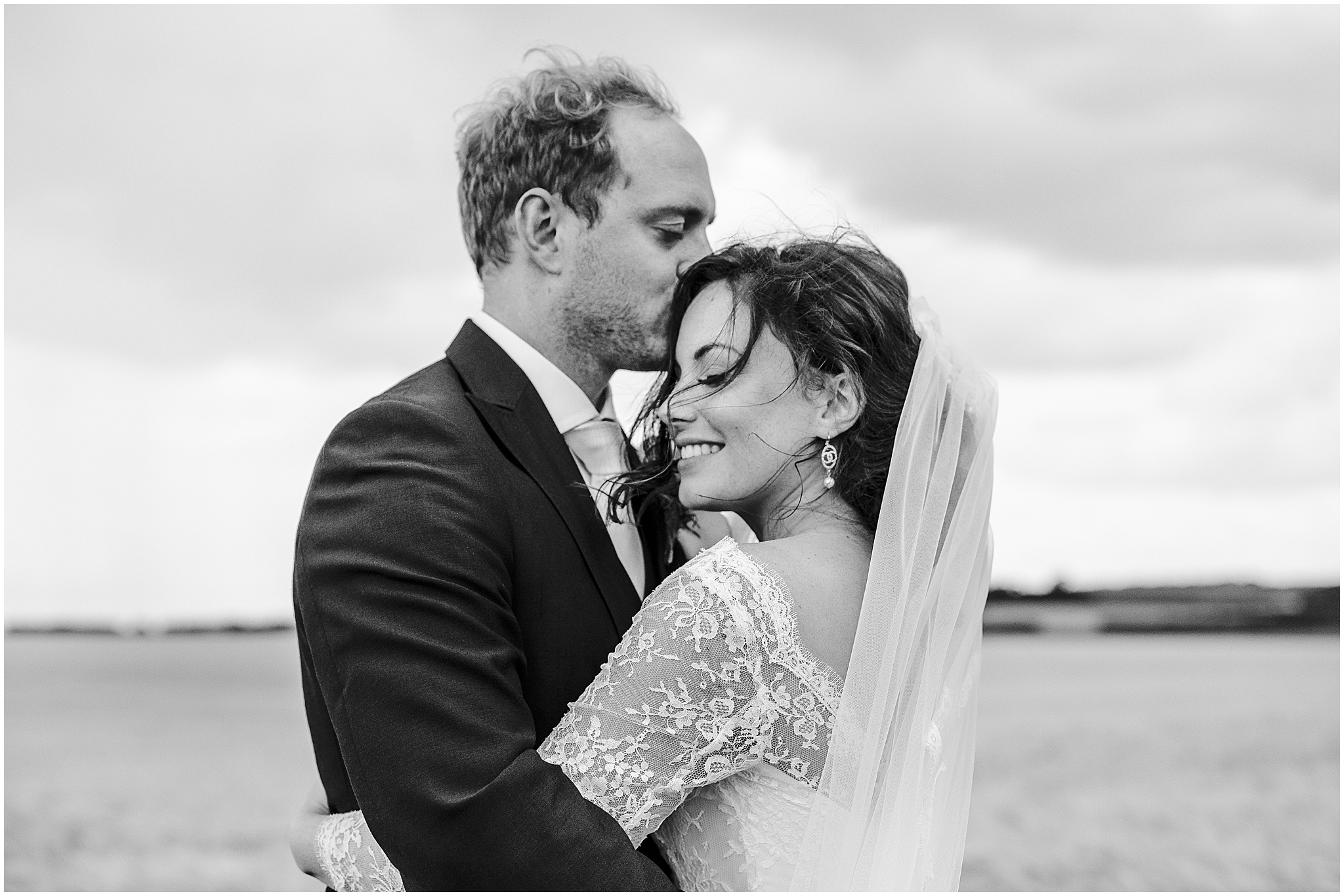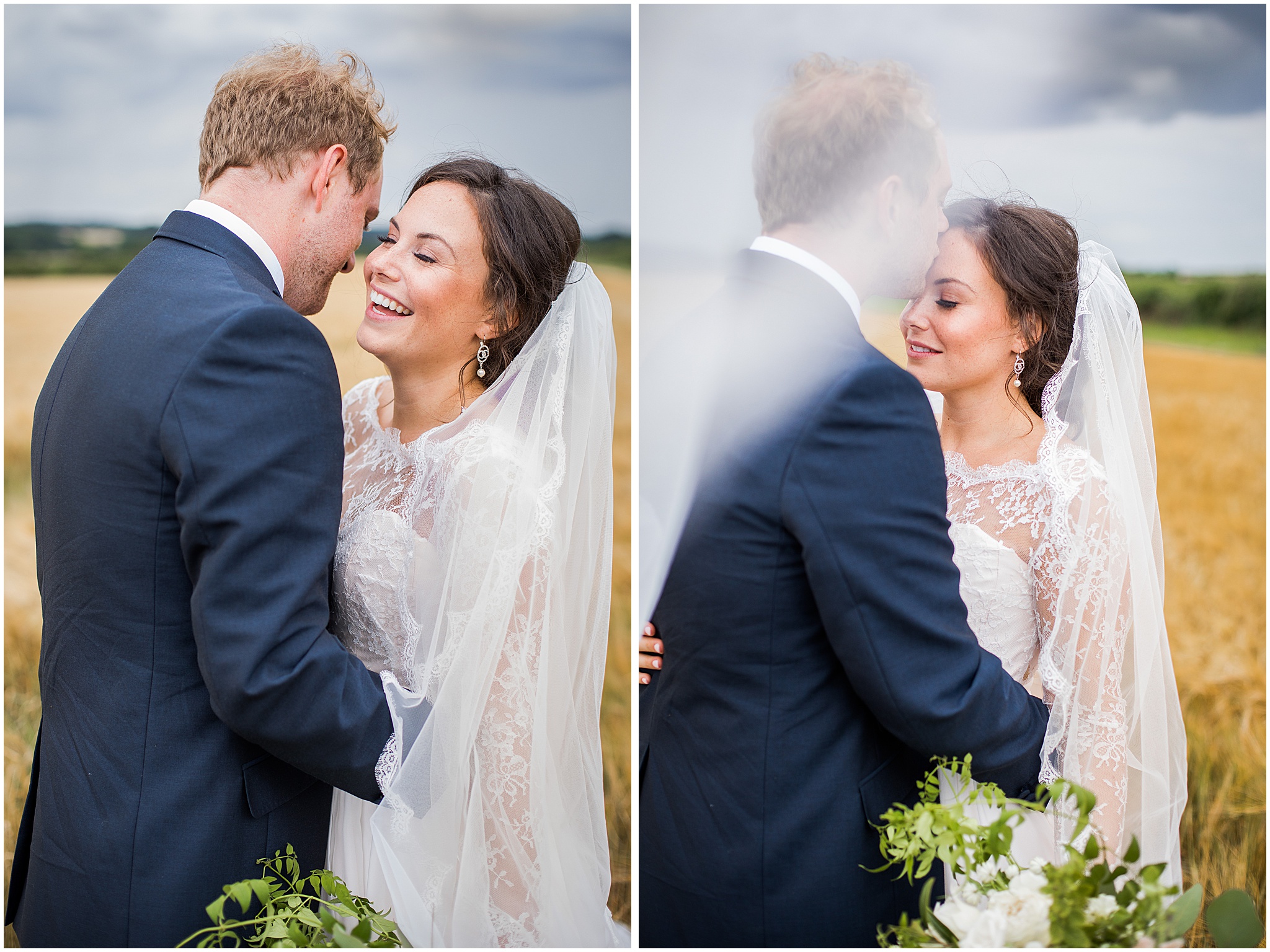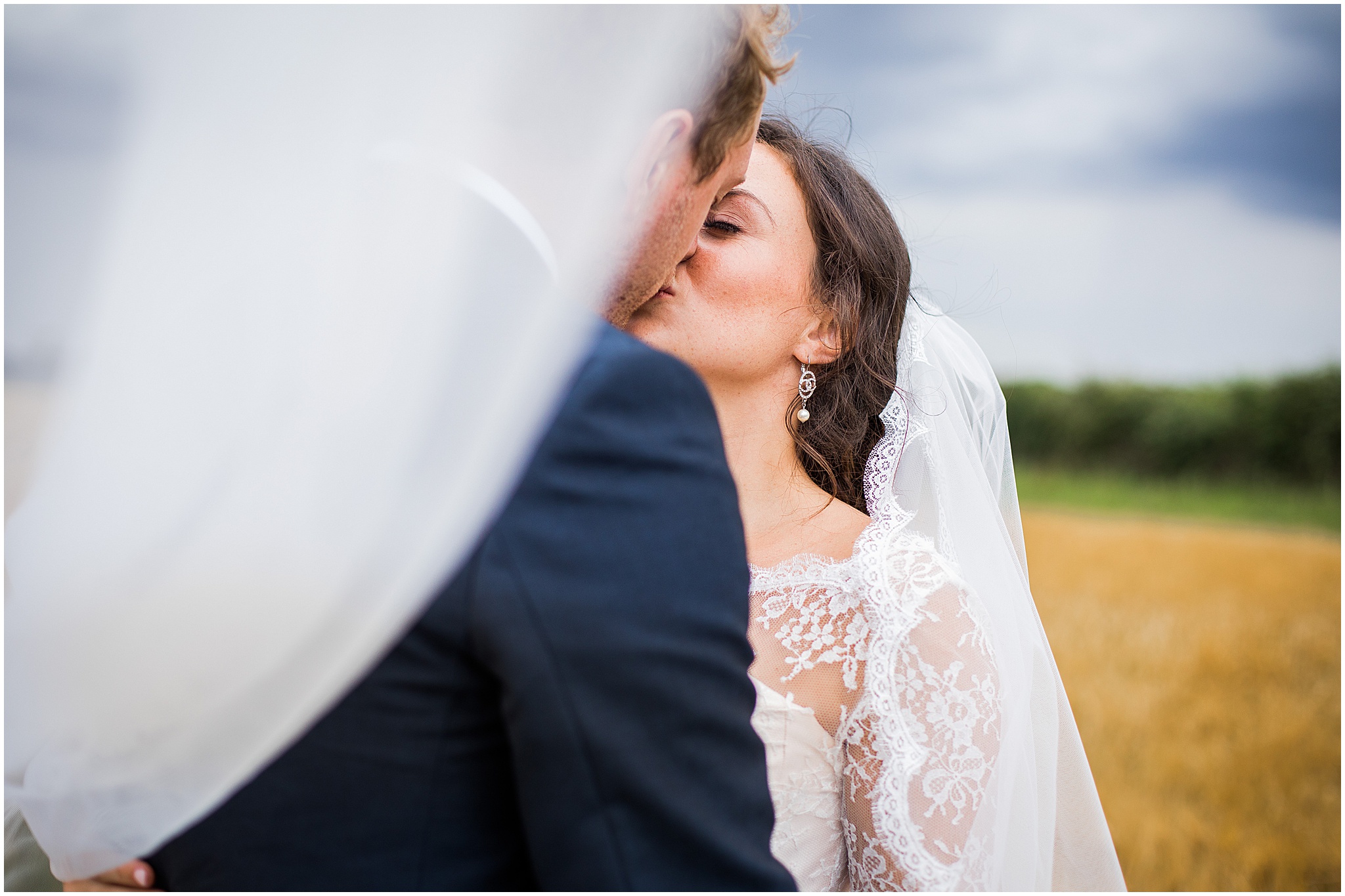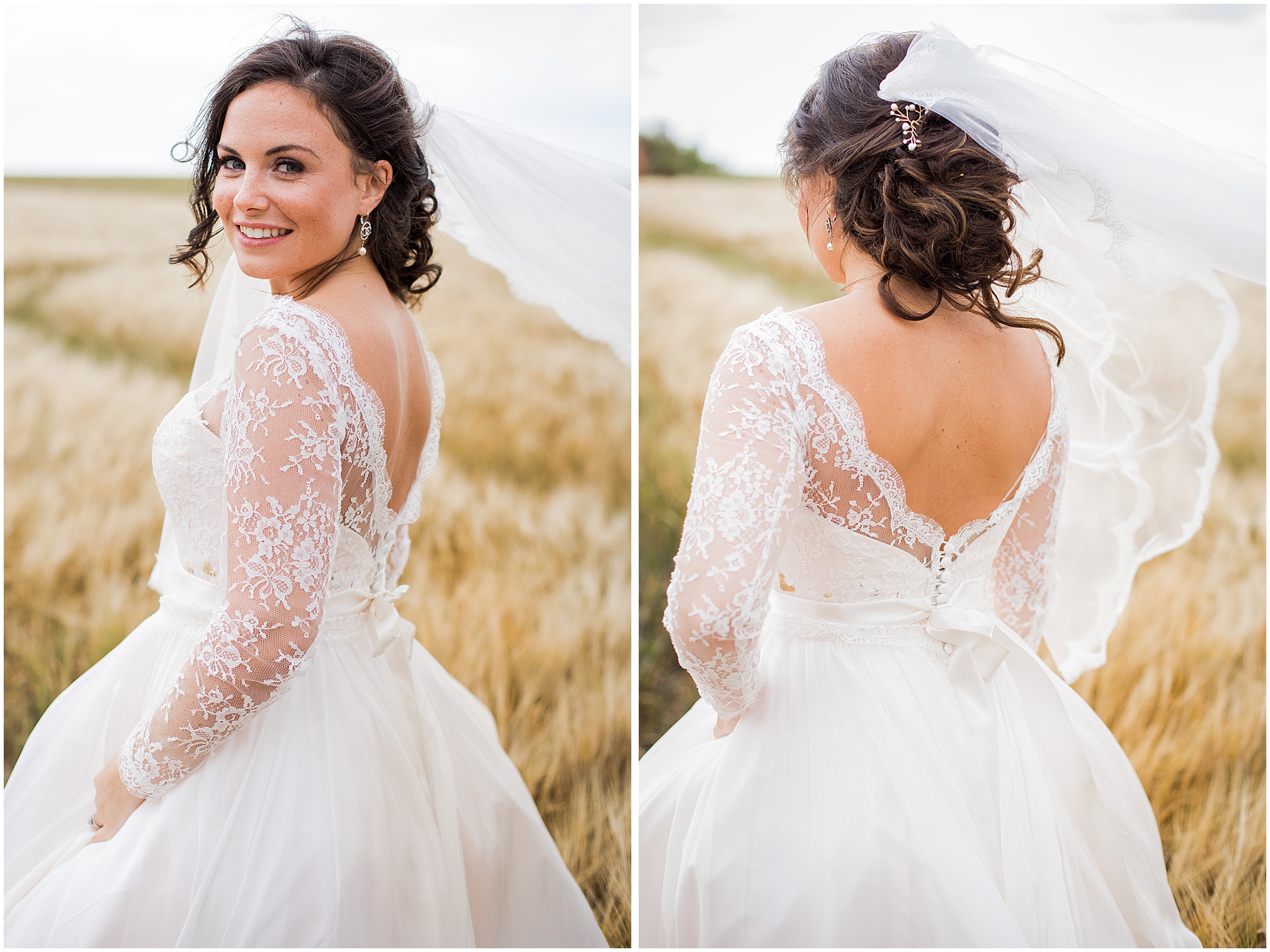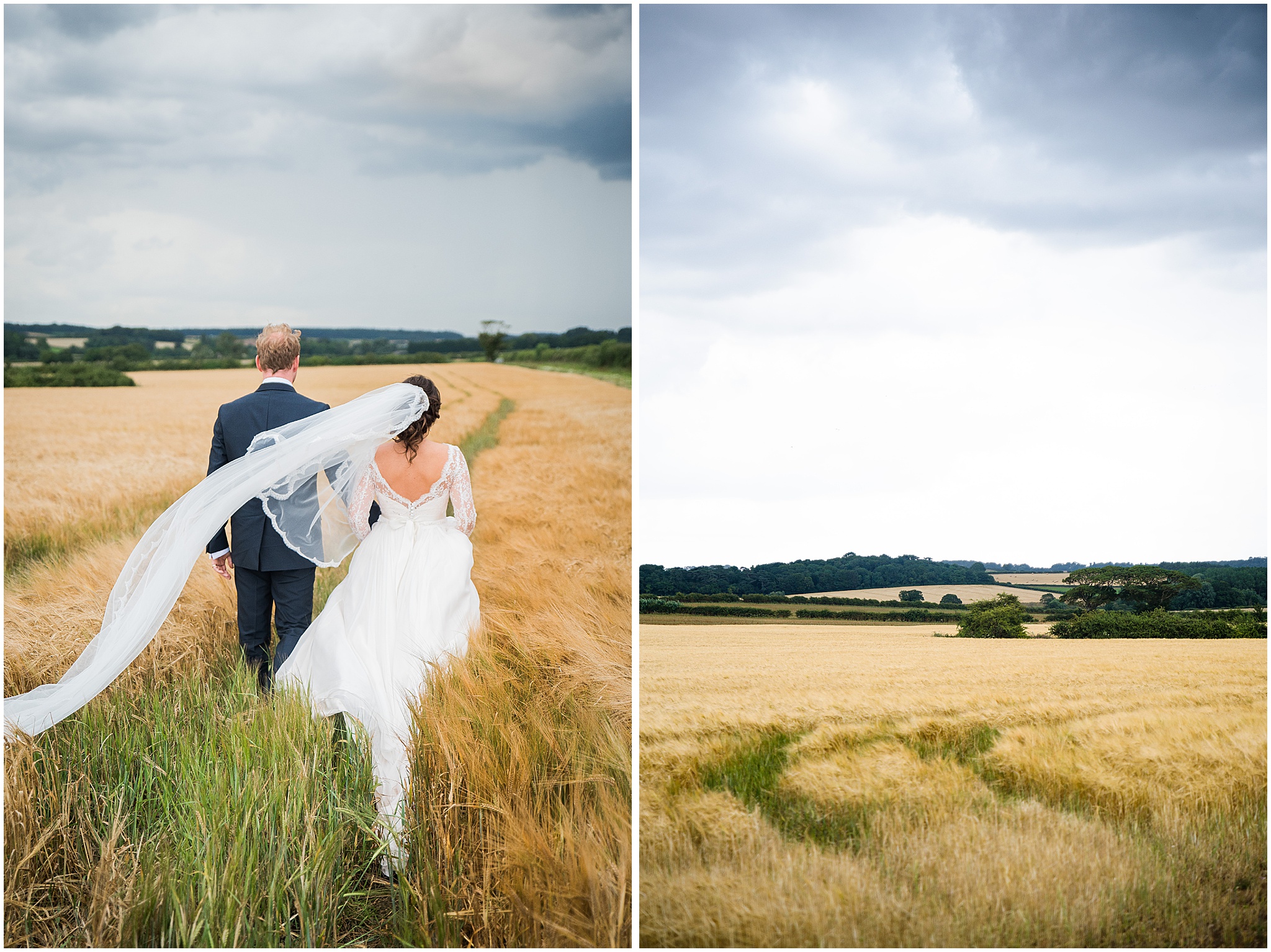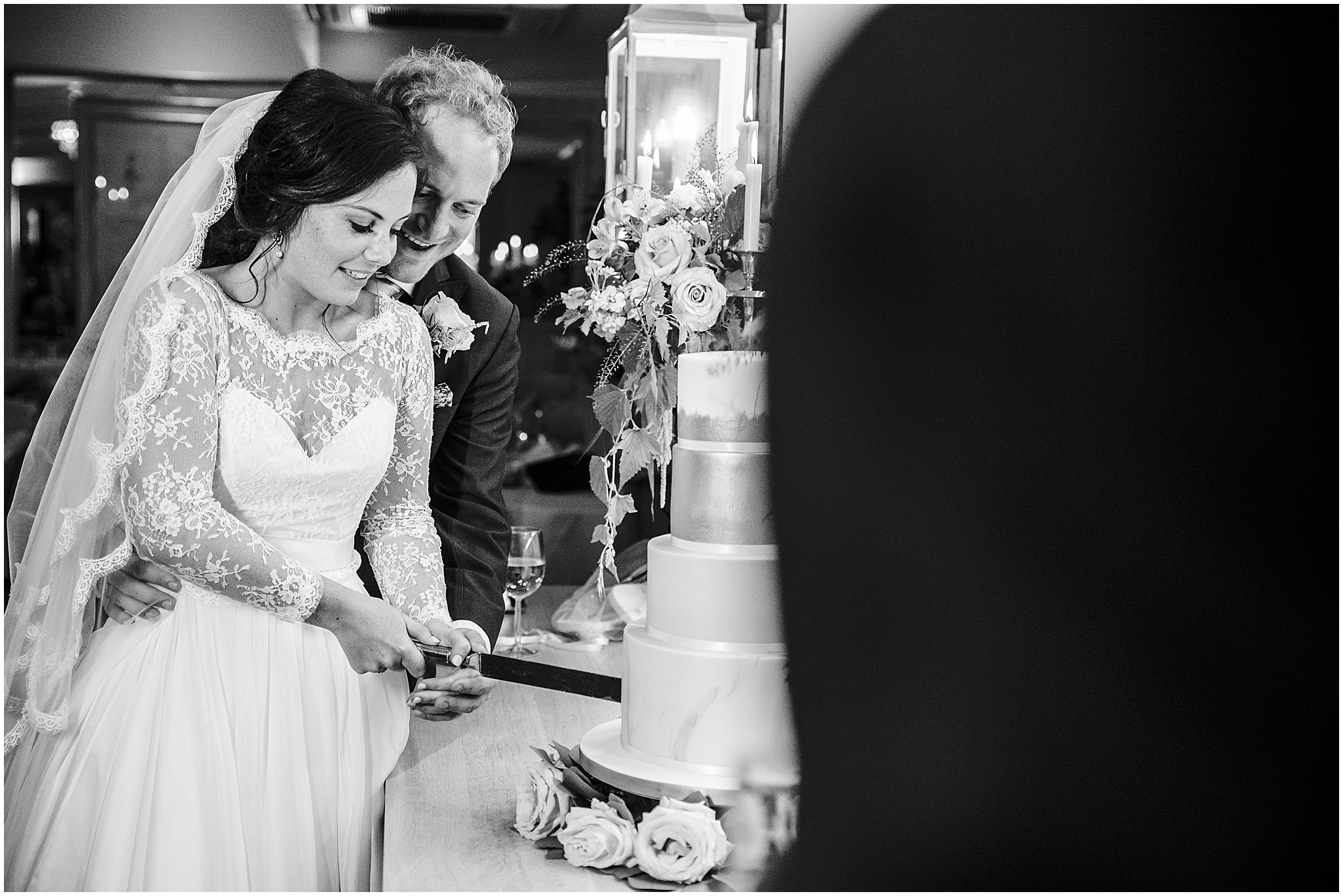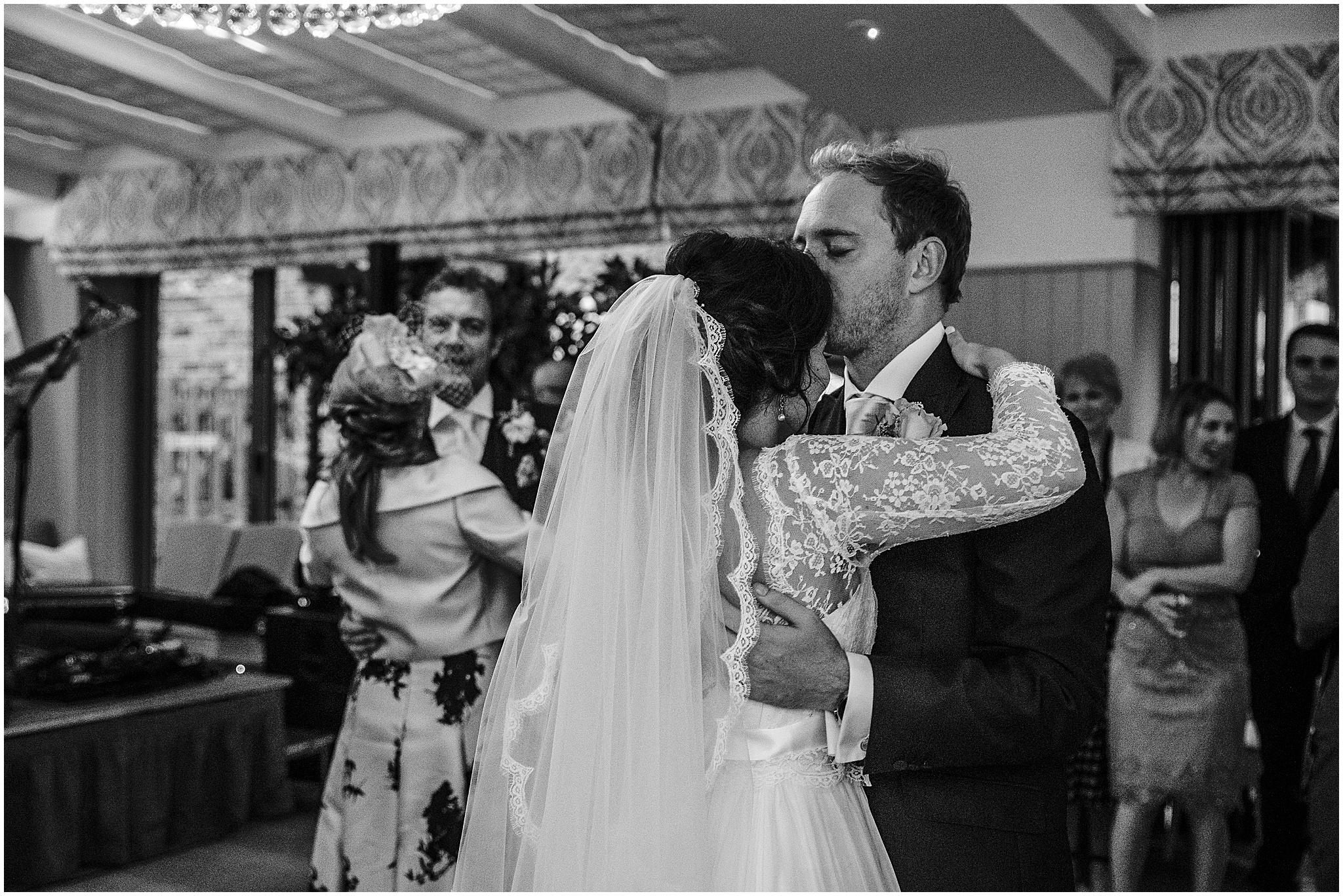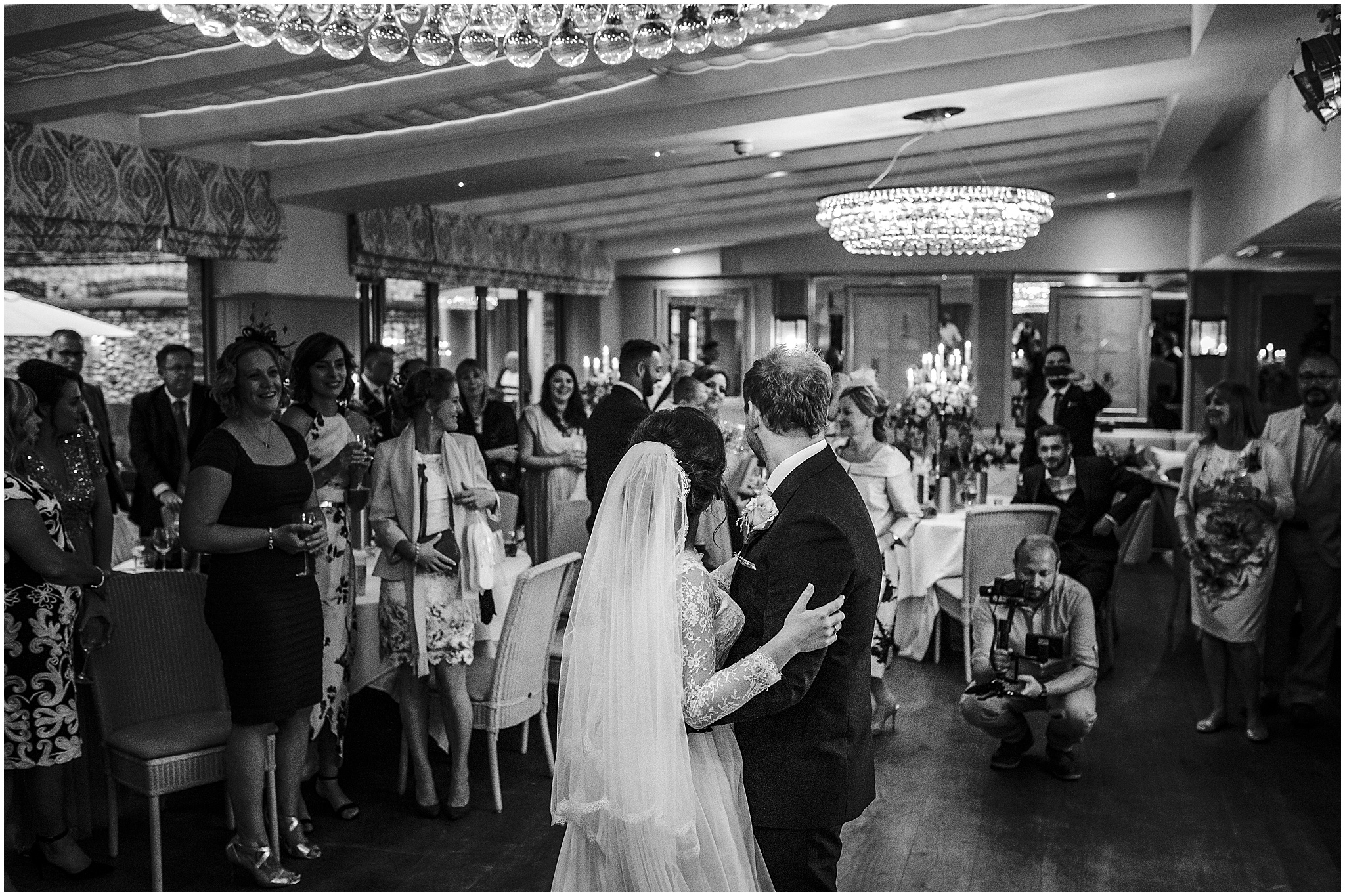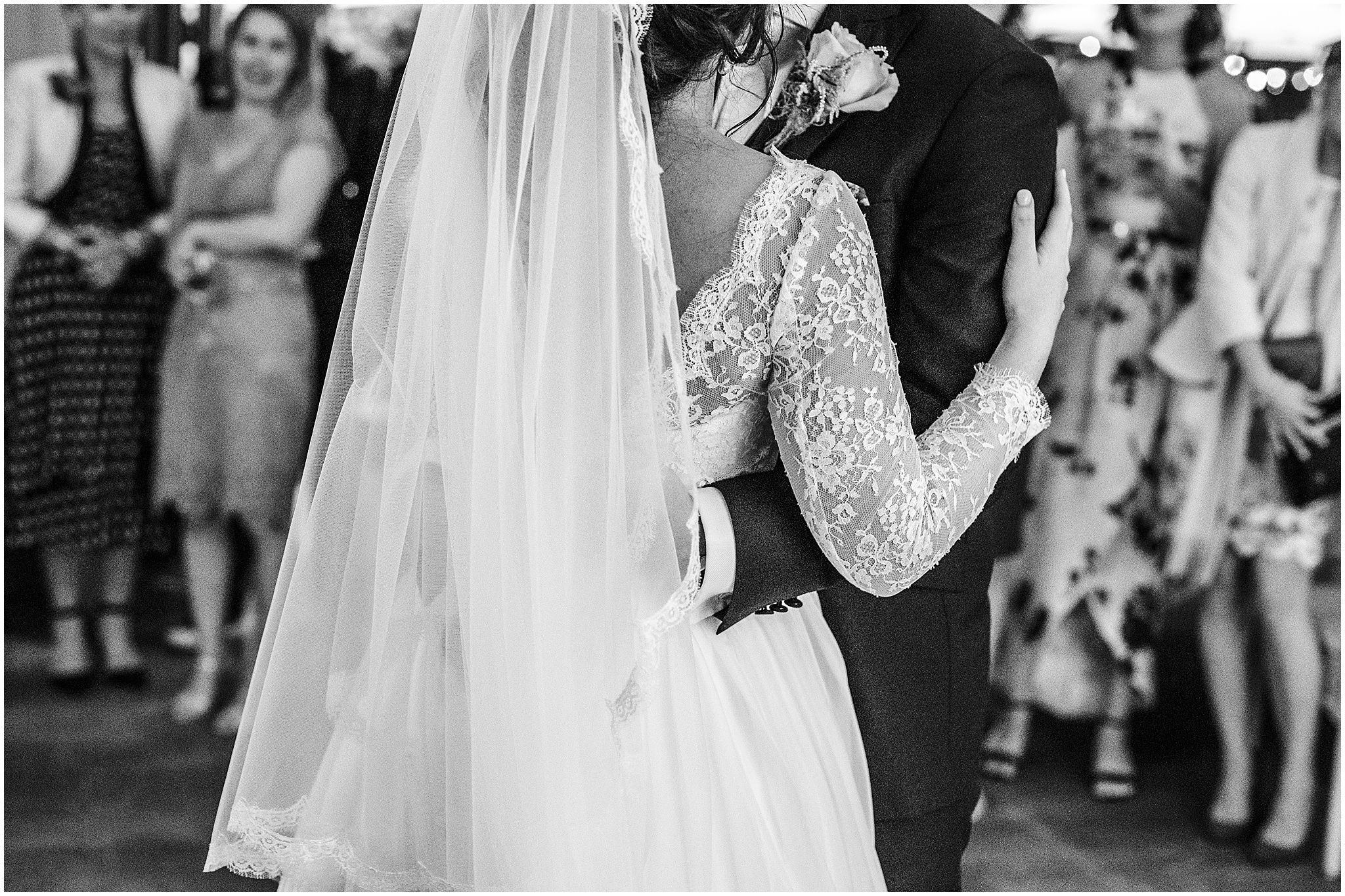 A shout out to the beautiful Salsabil Morrison Photography who assisted on the day.
Vendors
Dress: http://www.naomineoh.com/
Shoes: http://www.meadowsbridal.co.uk/
Flowers: Bramble and Berry
DJ: http://www.agentorange-liveband.co.uk/
Make-up: http://www.georginasuzanne.com/
Hair: http://traceyward.portfoliobox.me/
Cake: http://www.littlemillies.com/
If you're looking for a Norfolk wedding photographer for your wedding, please get in touch!