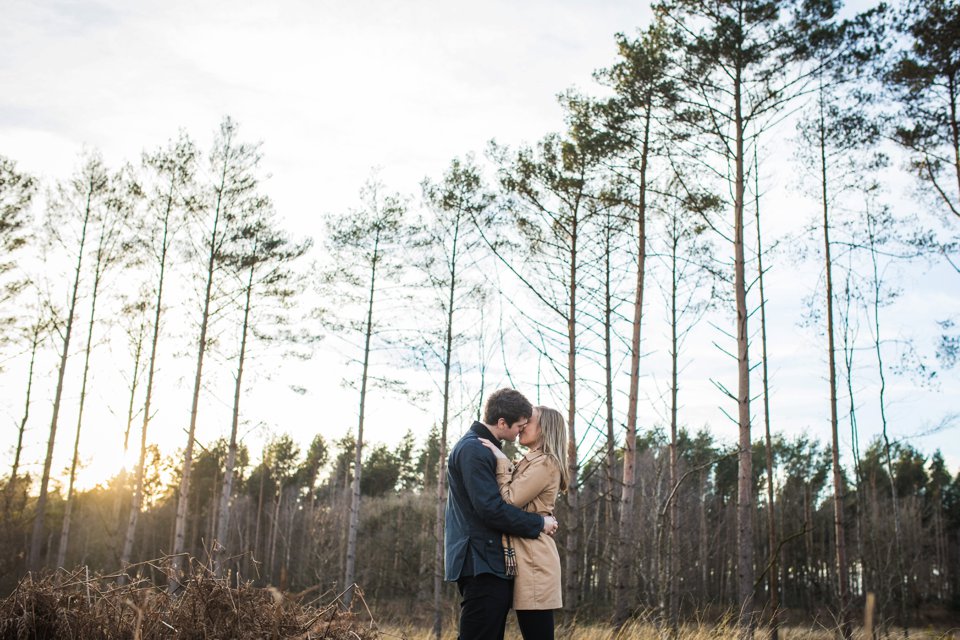 A few weeks back I headed out to spend some time with Harriet and Ben leading up to their May wedding at The Great Barn at Hales Hall. We had already postponed the shoot once before due to threatening snow, so we were delighted the sun was out on this particular day!
One of the favourite parts of my  "job" is spending time with couples and getting to know them. I know many photographers who keep their  personal facebook page private (many for valid reasons). For me however, it's just another tool, similar to a pre-wedding shoot, to get to know you.  I can learn so much about your likes, dislikes, passions and goals – just scrolling through your news feed (not in a stalking kind of way I promise!), or talking about anything and everything while navigating overgrown woodland paths!  The better I know you the better I can capture the "real" you – I get to know what makes you smile, what jokes makes you laugh, how you hold hands, what certain looks mean. It's those little unique moments that really shows your connection as a couple.
The flip side is…you get to know me! I become less of the " lady with the big scary camera",  and more of the girl who posts too many pictures of her dog, went camping last weekend and shared that funny dance video.
So if you haven't yet, and you are one of my bridal couples,  pop me a facebook friend request, I would love to learn a bit more about you. If a pre-wedding shoot sounds like fun, and you want some gorgeous natural images for your home (without the time constraints of a wedding day) , feel free to drop me a line too.