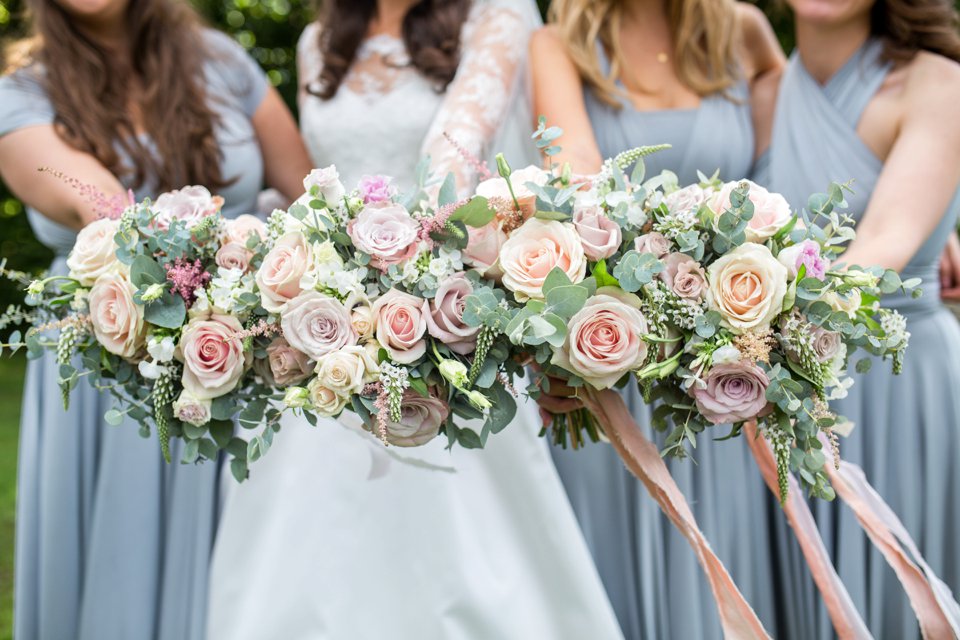 Tom and Celia both live in London, but returned to Celia's home town in Norfolk to get married on a beautiful September day with perfect weather.
They hired a piece of land next to the Baconsthorpe Castle ruins and decorated a marquee with suspended foliage and florals which hung from the roof. Needless to say I did a happy dance when I first saw this! Somehow they transformed the plain white marquee into a floral paradise, the low hanging foliage creating a "roof" that made the marquee feel more intimate and warm.
I met Celia at her parents holiday home a stones throw from the venue to capture some champagne and giggles before Celia opened her gift from Tom. Out of the box came a pair of personalised trainers and a letter from Boris Johnson (at that time the Mayor of London), wishing them a happy wedding day, after Tom had jokingly written to him with an invitation!
At the church the mischievous surprises continued when a hidden message was revealed at the bottom of Tom's shoes  – orchestrated by his best man and ushers (scroll down and spot it!). The night ended with a jam packed dance floor and some fire pits close by for guests to sneak away to cuddle up and enjoy the twinkly Norfolk sky.
Their wedding was featured on So Your Getting Married last year and will be appearing in Wedding flowers & Accessories magazine in April.